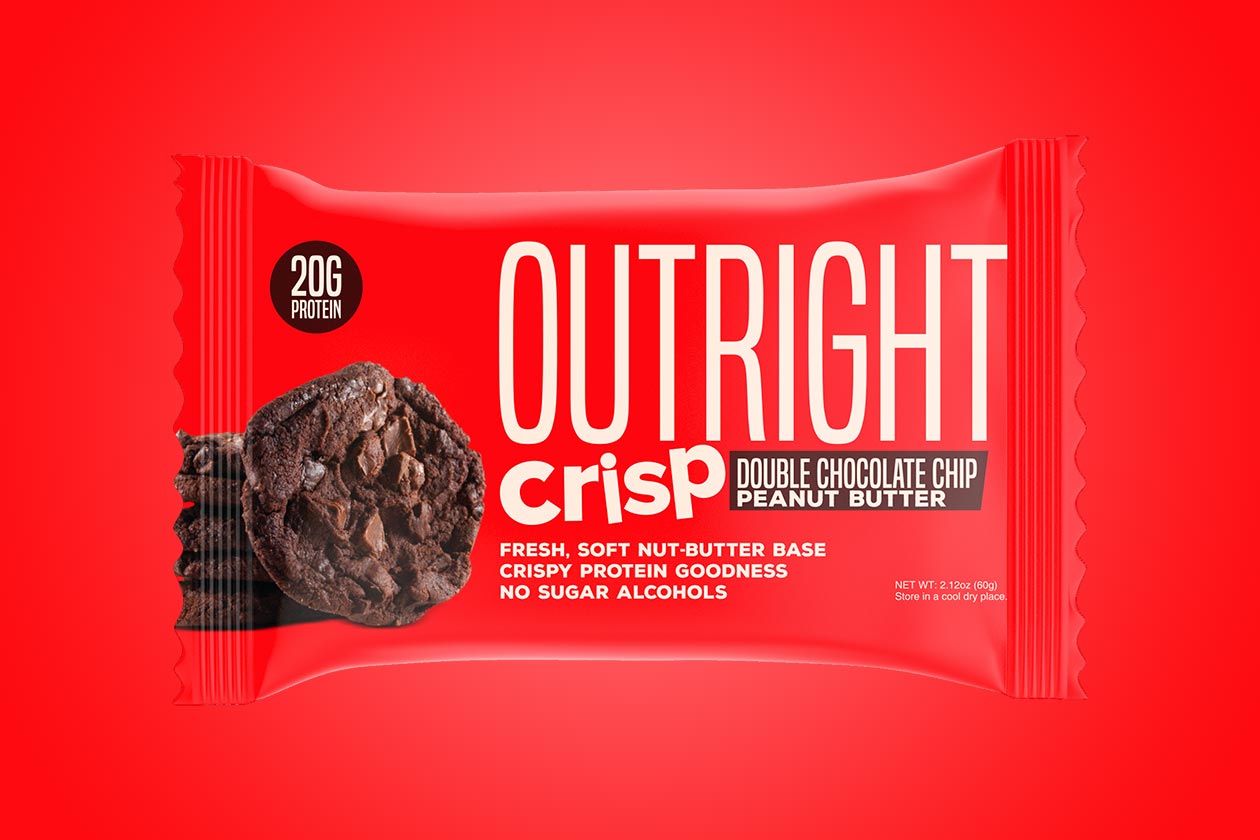 The next new product from Marc Lobliner and his award-winning functional food brand Outright, has been announced, and it is not another flavor. While more options of Lobliner's original and delicious Outright Protein Bar is what we're used to seeing, up next from the brand is actually a new type of protein bar.
Due to arrive next month is the Outright Crisp Protein Bar, which packs a little more protein than the Outright Protein Bar with 20g as opposed to the usual range of 14 to 17g. The upcoming snack will have all of the same great taste, texture, and ingredients as the original but filled with crispy pieces to give it that extra protein.
As mentioned, the Outright Crisp Protein Bar is due launch in February, somewhere around the middle of the month. The product will be available through Tiger Fitness, like the rest of Outright's functional family, with the Crisp spin-off releasing in just the one flavor to start with Double Chocolate Chip Peanut Butter.