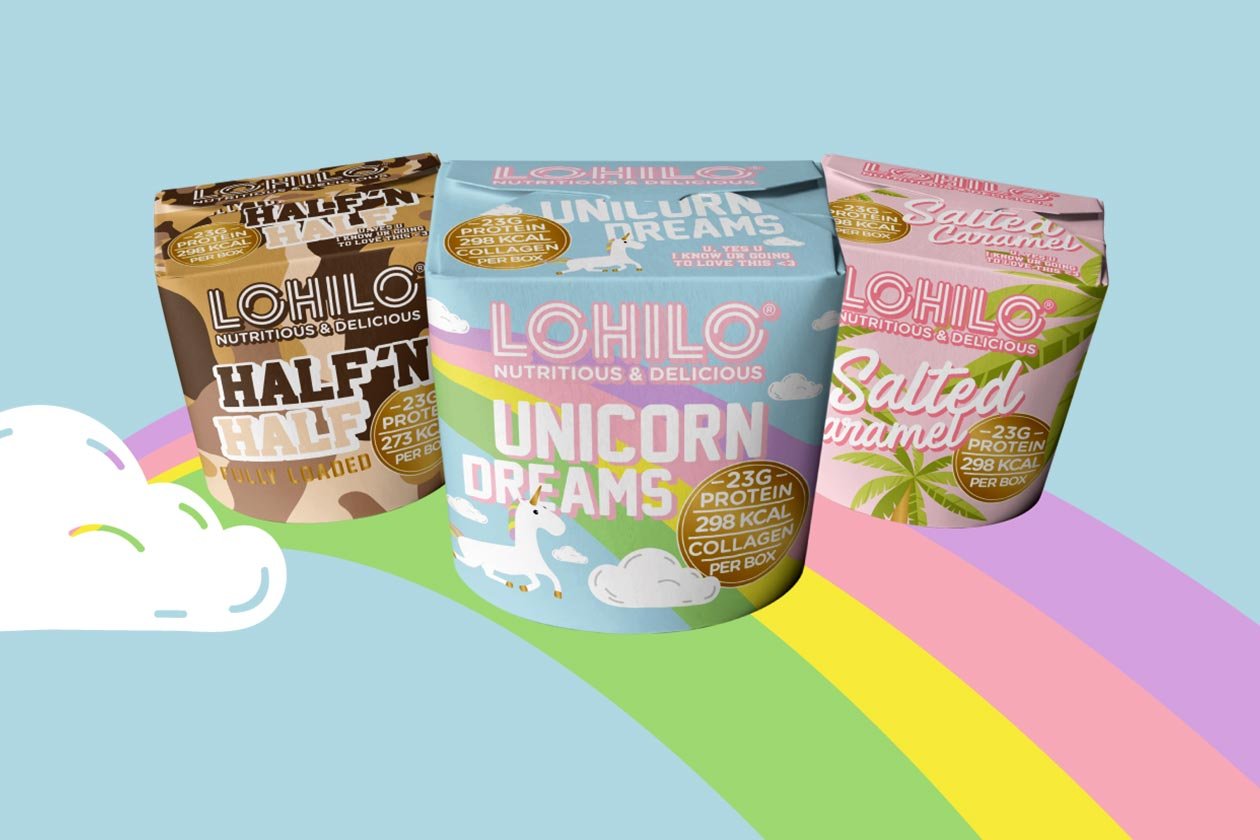 The great-tasting functional brand Lohilo, already treated fans this week with the release of a new product by way of its first-ever caffeine-free beverage featuring a blend of vitamins and minerals. It turns out the Swedish brand is not quite done with launches for the week; in fact, it is far from done, as today it has dropped another two.
Now available from Lohilo in the delicious and growing frozen section of its selection is a mouthwatering, "Fully Loaded" Half 'N Half flavor of its healthy, high protein cartons of ice cream. The other new item from the brand is a unique Unicorn Dreams-flavored ice cream, although a well as being high in protein, this is also Lohilo's first collagen-infused ice cream.
Both of Lohilo's new products pack 23g of protein per carton with a reasonable amount of calories considering it's ice cream, with 273 in Half 'N Half, and 298 in Unicorn Dreams. Alongside those two, the brand is promoting a fresh-looking Salted Caramel protein ice cream, which by the looks of things, is simply a rebranded version of its original Salted Caramel.
Lohilo's Half 'N Half and Unicorn Dreams protein ice creams are said to be in stores soon if not already, and are available to order by its usual frozen selection stockists. The brand's ice cream is one of the better healthy, high protein tubs of ice creams we've tried, not quite as good as its ice cream bars, but definitely delicious, especially when you hit a high flavor pocket.