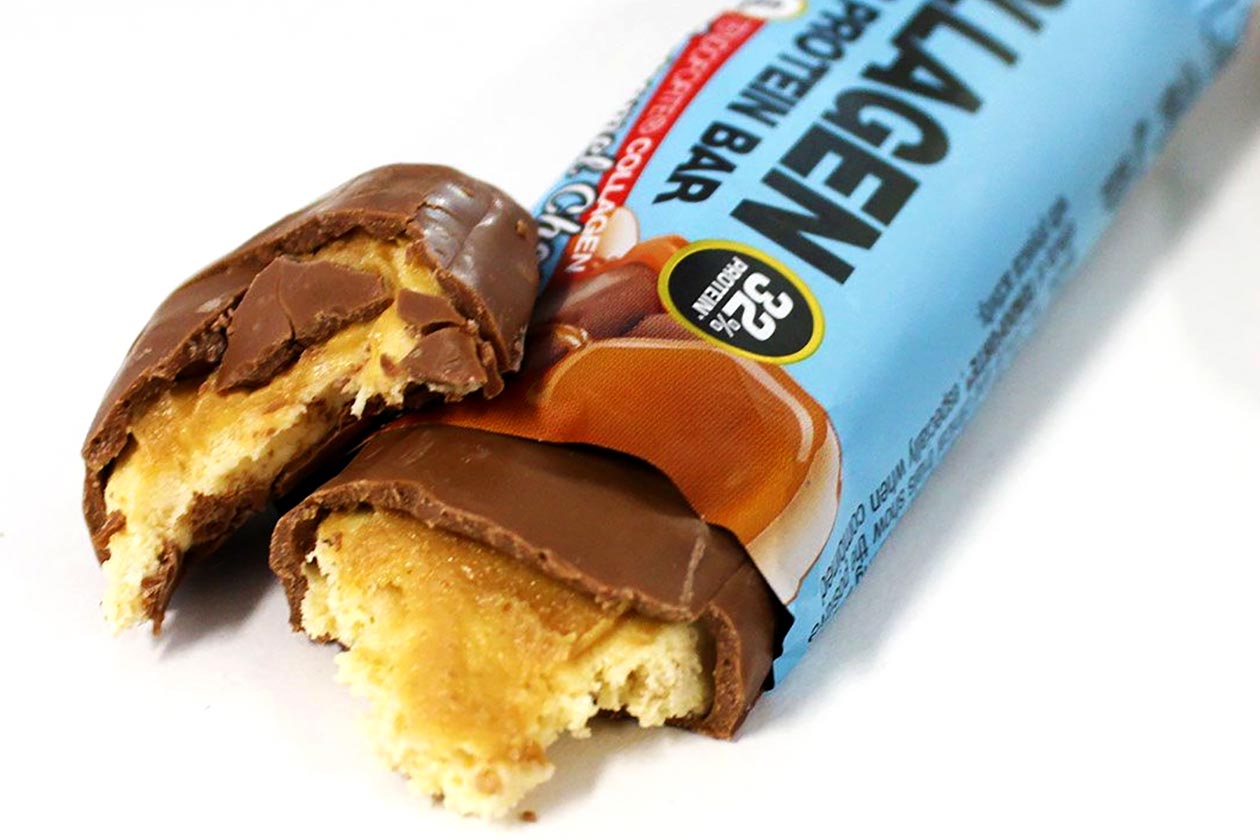 The legacy Australian brand Body Science has released an all-new kind of protein bar this week that follows on from the supplement it introduced late last year in Collagen Regenerate. The brand's latest snack is indeed a collagen-infused bar that's high in protein and low in carbohydrates, and is made with clinically-tested Tendoforte bioactive collagen peptides.
Body Science's Collagen Low Carb Protein Bar comes with a similar nutrition profile to its original High Protein Low Carb Bar, starting at just under 20g of protein at 19.7g. The rest of its macros include 5.5g of carbohydrates with 5.1g of that sugar, 5.3g of fiber, 5.9g of fat with 3g of that saturated fat, and finally, a moderate calorie-count of 220.
We don't know what all of the sources of protein are in the new Collagen Low Carb Protein Bar from Body Science, but can confirm the Tendoforte collagen is dosed at 5g. The added Tendoforte essentially brings all of the benefits you get from the brand's Collagen Regenerate, also featuring Tendoforte, with support for healthy hair, skin, nails, joints, tendons, and ligaments.
Body Science's website is one of the first places stocking its Collagen Low Carb Protein Bar at $48 (31.06 USD) for a box of 12 protein bars. The product has launched with three flavors to choose from in Chocolate Coconut, Caramel Chocolate Chunk, and a classic Peanut Butter Chocolate.