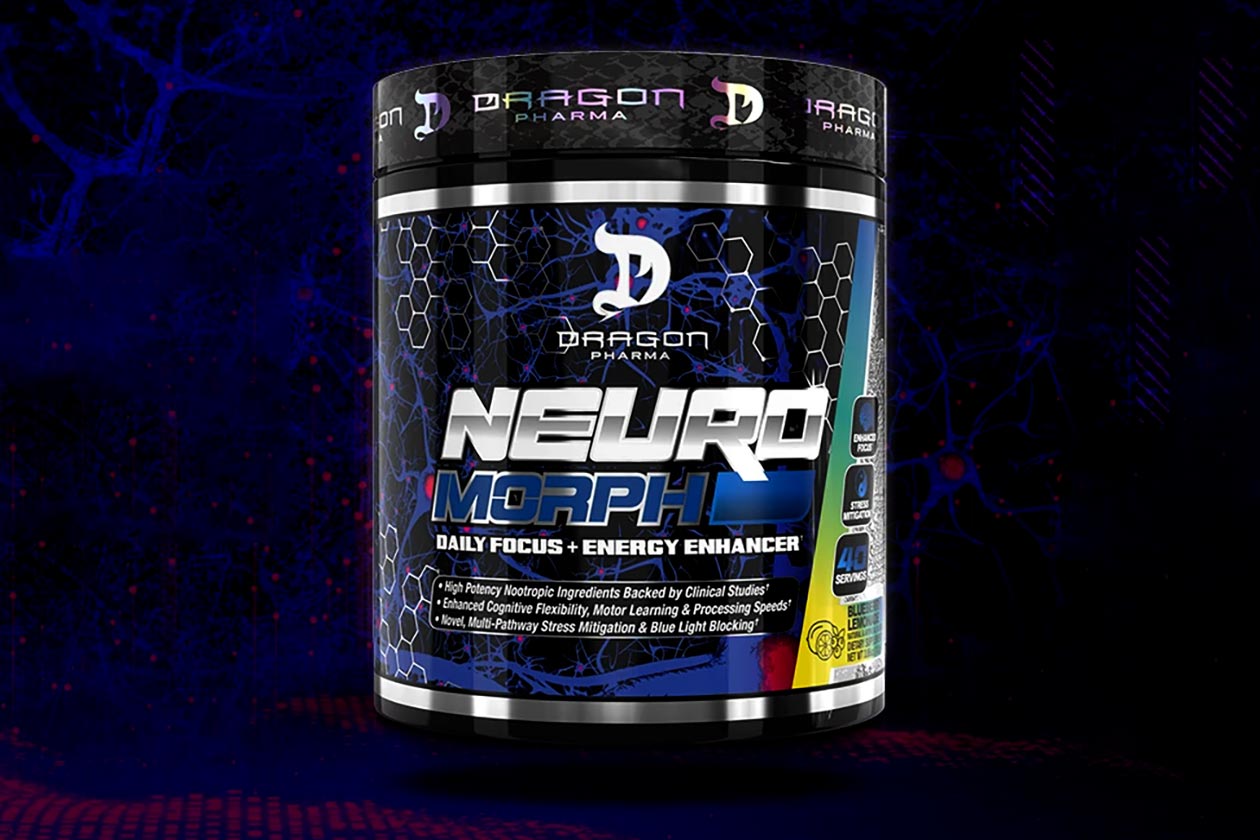 NeuroMorph is a dedicated nootropic supplement from Dragon Pharma, who has revamped and relaunched three products already this year with new versions of Dr. FEAAR, Mr. Veinz, and Venom. NeuroMorph is the brand's first entirely new supplement in 2020, which is formulated to deliver energy, focus, cognition, and more, with a handful of well-dosed ingredients to get everything done.
Dragon Pharma's nootropic-powered product comes with a lot of the same ingredients as the focus side of its recently reformulated, and now hybrid pre-workout Mr. Veinz. NeuroMorph actually has all of the focus ingredients that one has, but at higher dosages, including a gram of tyrosine, 600mg each of lion's mane and alpinia galanga, and another 600mg of premium NooGandha branded ashwagandha.
Other features Dragon Pharma has thrown into its focus enhancing supplement are Specta to stimulate antioxidant activity, XanMax marigold extract for blue light support, and black pepper to enhance absorption of everything. The brand has also decided to make NeuroMorph a caffeinated nootropic competitor, adding in 200mg of InnovaTea branded organic caffeine for a reliable hit of energy.
Dragon Pharma continues to produce some interesting products for the year, with NeuroMorph really bringing together a comprehensive mix of ingredients. While the energy and focus features of the supplement do look good, the modern, digital age twist to protect your eyes from blue light helps it stand out that extra bit more, not to mention the antioxidant support thanks to the added Spectra.
NeuroMorph is available directly from Dragon Pharma's online store starting this week at $49.99 for a tub of 40 servings, or 20 full servings. As per usual, the brand has a variety of flavors to choose from for the nootropic product with Pineapple, Mango Tea, and Blueberry Lemonade.