Apr 10th, 2020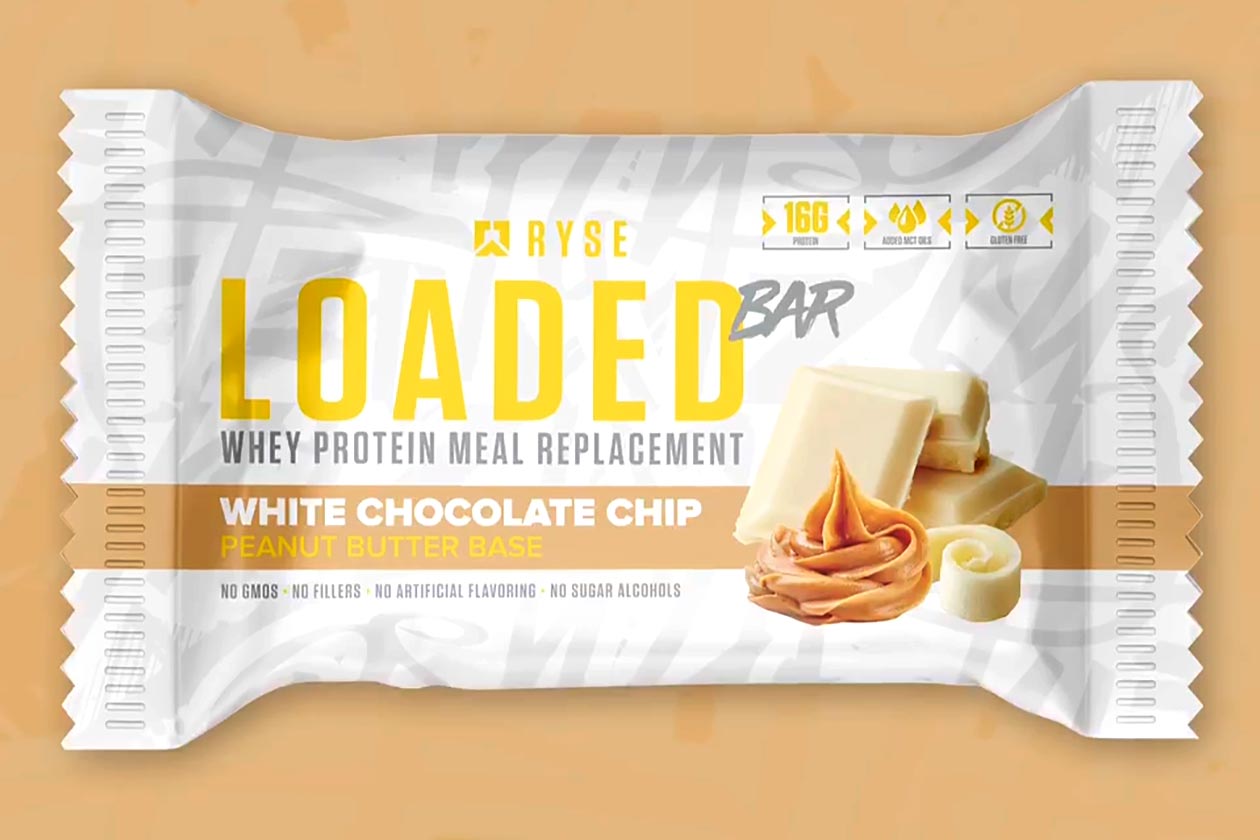 RYSE already confirmed it would be launching its first real beverage sometime next month, with what appears to be an RTD version of its advanced Blackout Series Pre-Workout. It turns out, also in May, the lifestyle brand is looking to launch its first-ever edible item, which we now have details on, introducing the RYSE Loaded Bar.
The name of the brand's entry into the protein bar category is, of course, similar to its original protein powder, Loaded Protein. The product itself is a whole-food-based snack featuring a peanut butter base with MCT oil, allulose, and sweet potato flour. RYSE's Loaded Bar is also made with premium whey isolate to give it a good amount of protein.
Another area the brand highlights for its upcoming snack are ingredients it doesn't have, including no sugar alcohols or artificial flavors, as well as no GMOs and gluten. The nutrition profile on the RYSE Loaded Bar varies slightly across its three flavors, providing 15g of protein, 26g of carbohydrates with 10g of that sugar, 13g of fat, and 250 calories.
Once again, RYSE is currently looking to launch its Loaded Bar sometime near the end of May, potentially early June. As mentioned, fans are going to have three flavors to choose from for the whole-food-based bar, all peanut butter-themed, with Peanut Butter Cookie, White Chocolate Chip Peanut Butter, and Chocolate Fudge Peanut Butter.