Save big this weekend on CortiBloc with three bottles at $29 each plus free shipping
May 1st, 2020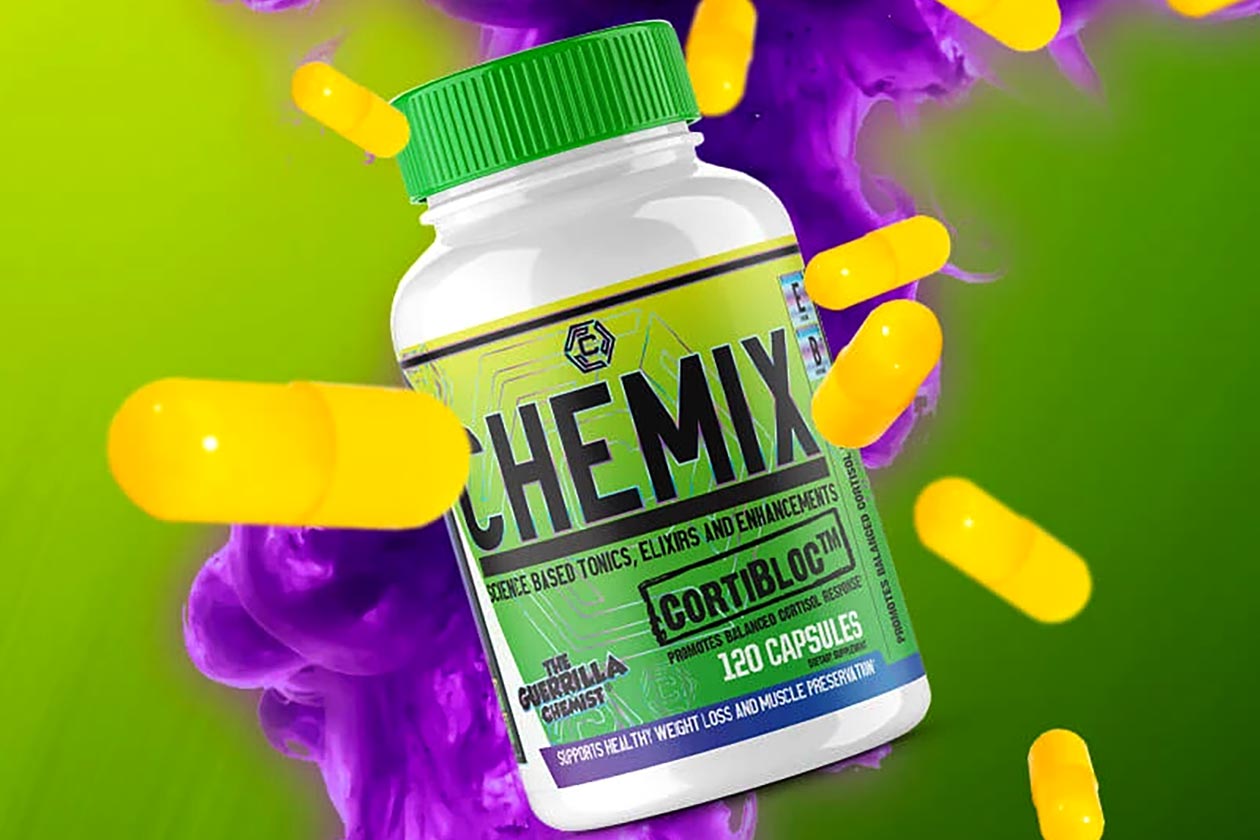 CortiBloc is a cortisol blocking supplement from Chemix that is also very effective with leaning and hardening but does come at a somewhat high price. The product usually costs $54.99 for a 30 serving bottle through the brand's website; however we got great results on half a serving, so if you're like us, an entire bottle will see you through two full months.
The reason we're bringing up CortiBloc today is that Chemix is running a deal right now through its online store that can score you three bottles of the effective supplement at an extremely low price. For a limited time, you can use the coupon code "CHEMIXGIFT", and get 20% off your order plus free shipping, as well as a free bottle of CortiBloc if you purchase more than $85.
What all of that can work out to is $29 each for three bottles of Chemix CortiBloc. The way that works is you buy two at $43.99 after that 20% discount; then, since your order is over $85, you'll get a third bottle free. You can apply the discount in a number of different ways, but for those of you that have been waiting for a strong deal on CortiBloc, this is the way to go.