Jun 23rd, 2020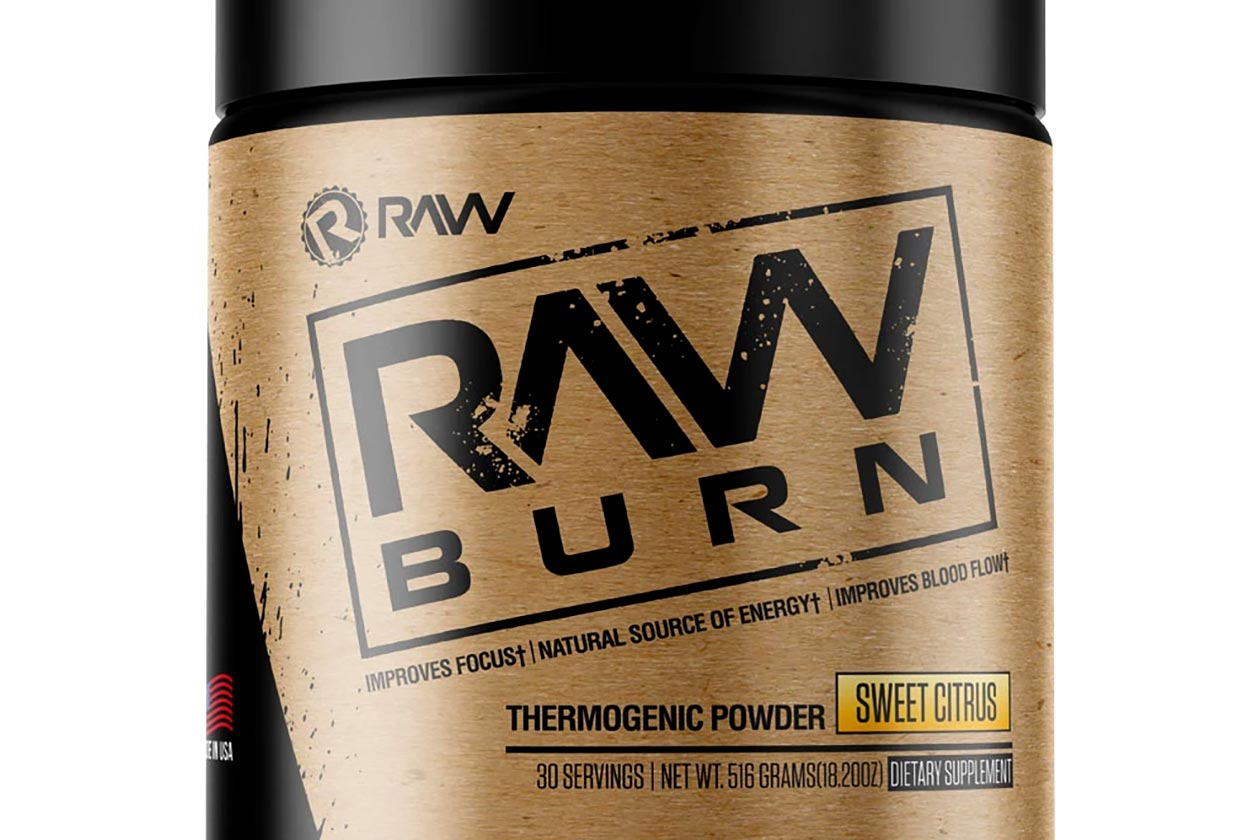 Today, we're finishing off our series of posts going into detail on the upcoming brand Raw Nutrition and its more advanced supplements. This past week or so, we've shared the formulas behind its pre-workout Raw Pump, Raw Intra-Workout, Raw EAA, Raw Protein, and Raw Vegan Protein. This time around, we have the brand's weight loss product Raw Burn in the spotlight, which is its only other complex supplement.
Much like the other items in Raw Nutrition's initial lineup, Raw Burn features a well-rounded formula, all in an effort to help your burn fat. The interesting thing about this product is that unlike most competitors in the saturated weight loss category, Raw hasn't loaded its entry with stimulants. It explicitly mentions it created Raw Burn to support weight loss and thermogenesis without a high stimulant effect.
While Raw Nutrition formulated Raw Burn with light stimulation in mind, it still comes with caffeine, but at a moderate 150mg, which is far from the 200mg to 300mg we have seen. Caffeine is in the mix alongside several other ingredients to support fat loss, appetite, energy, focus, and thermogenesis. You can see the entire formula in the image above, including the likes of LeanGBB, tyrosine, green coffee bean, and acetyl-l-carnitine.
Raw Nutrition's Raw Burn is expected to launch alongside its other five complex supplements mentioned above with Raw Pump, Intra-Workout, Raw EAA, and the protein powders, Raw Protein and Raw Vegan Protein. Raw Burn is going to be a flavored product, as opposed to capsules, with one option confirmed so far in Sweet Citrus, and with the usual 30 servings per tub.