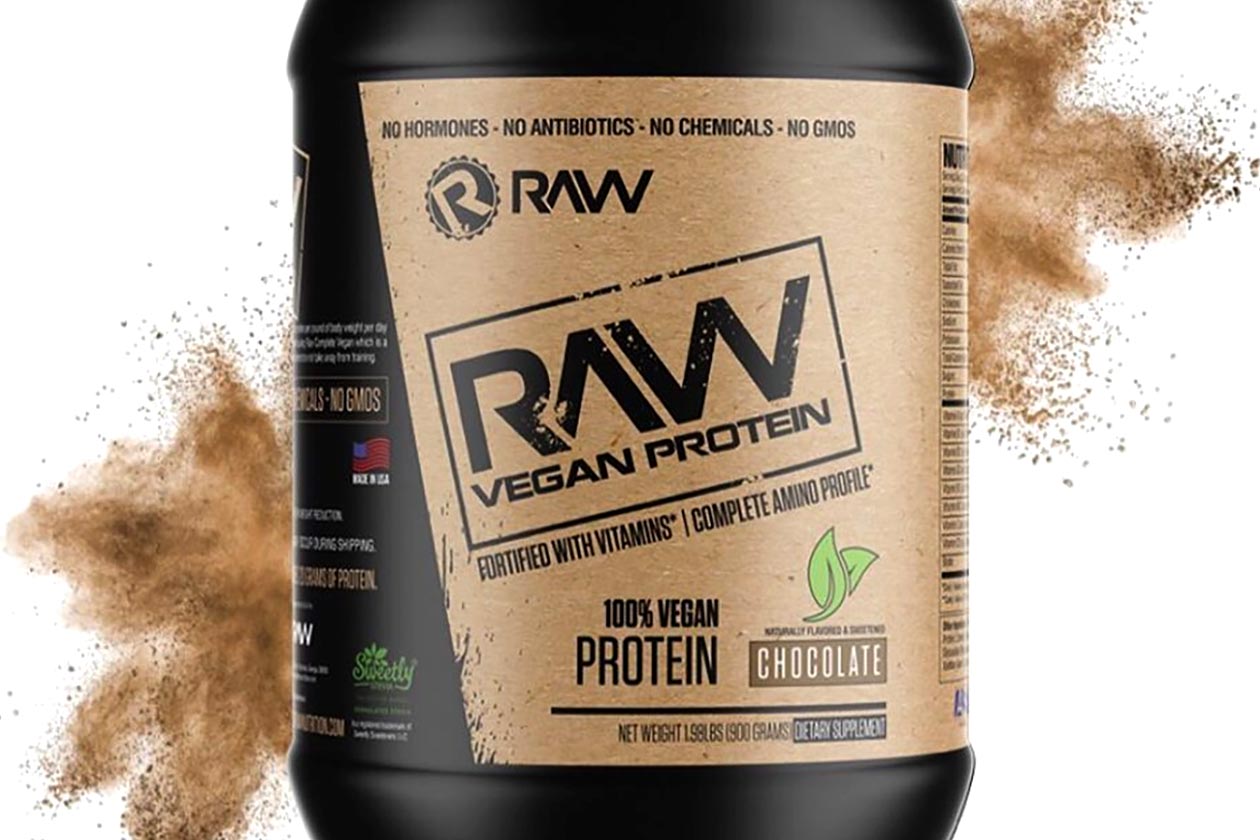 Today, we're continuing to share details on Matt Jansen's upcoming supplement company Raw Nutrition, after going over three of its first six more advanced products in the past few weeks. This time around, we've got the spotlight on Raw Nutrition's protein powders, of which it is releasing two of, with a traditional whey-based formula and a plant-based, vegan-friendly option.
Raw Nutrition's whey protein powder simply named 'Raw Protein', comes with 25g of protein per serve coming from premium, grass-fed whey isolate. Like most whey isolates, the rest of Raw Protein's nutrition profile is quite lean with just a gram of carbohydrates, all of which is sugar, half a gram of fat, and 110 calories. It has absolutely no artificial ingredients in any of its three flavors with Chocolate, Vanilla Milkshake, and Peanut Butter.
As for Raw Nutrition's vegan-friendly protein powder 'Raw Vegan Protein', that one comes with 20g of protein per serve, with its source of protein being a blend of pea isolate, brown rice, fava bean, and mung bean protein. The other macros in this one are not as lean as Raw Protein in 2g each of carbohydrates and fat, and 110 calories, with a similar set of stevia-sweetened flavors to choose from in Chocolate, Vanilla, and Peanut Butter.
As far as we know, both Raw Nutrition's Raw Protein and Raw Vegan Protein, are due to launch alongside the rest of the brand's upcoming supplements including its carbohydrate-heavy intra-workout and stimulant-free pre-workout. Unfortunately, we're still unsure about when the line is finally going to be available, but as we continue to say, it must be soon considering all of the brand's product details are out there.