Jul 10th, 2020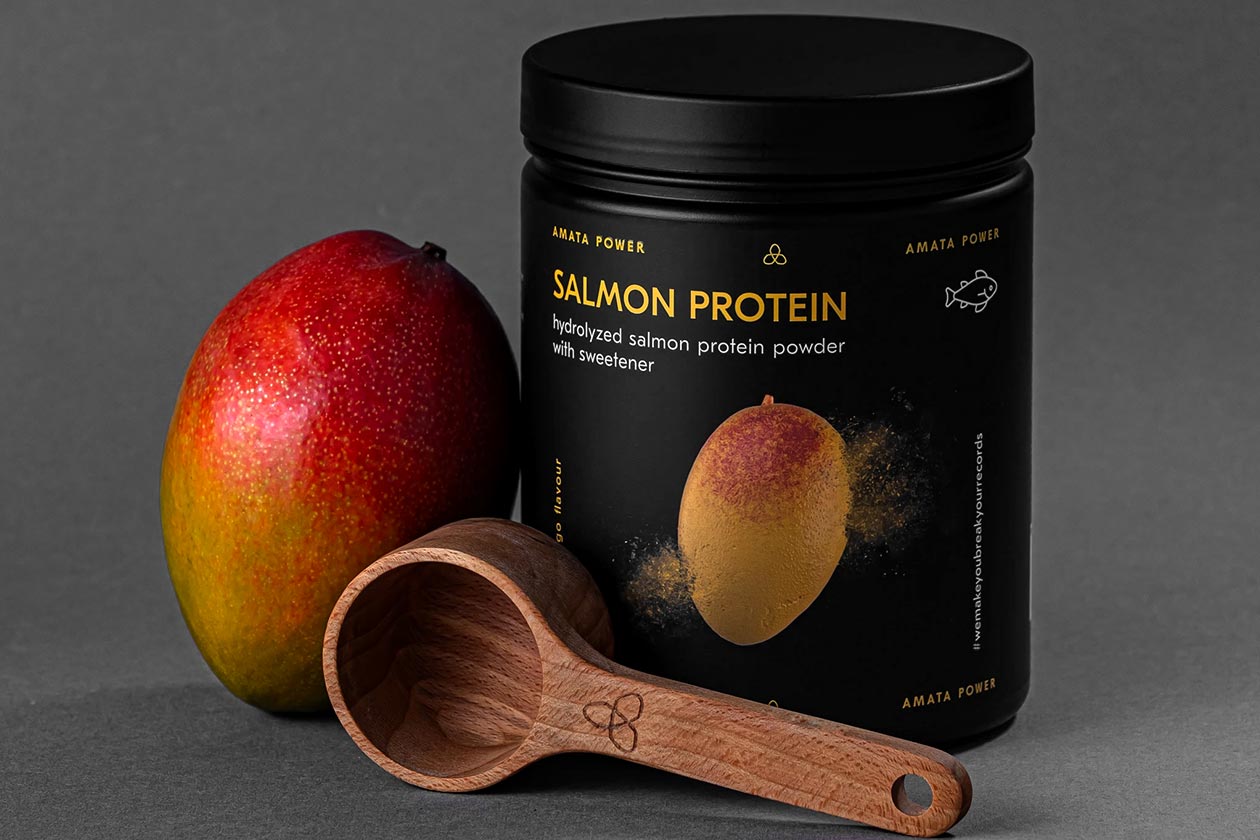 Amata Power is an all-new Hungarian supplement company that hit the market in the past few months, which has just the one product to start, and it's not a pre-workout. Amata Power's first release is a protein powder, but not your traditional whey, casein, or blend style formula. It is a completely salmon-based supplement, something we've only ever seen from one other brand.
The Amata Power product is simply titled 'Salmon Protein', and it comes with a strong 28g of protein per serving, all from as mentioned, Norwegian sourced hydrolyzed salmon protein. The rest of the supplement's nutrition profile is quite lean, better than most premium whey isolates with 1g or less of fat, 400mg to 800mg of carbohydrates, almost zero sugar, and 127 calories.
Amata Power's salmon-powered protein powder comes in three flavors, all of which are fruit-themed, with none of the traditional chocolate, vanilla, or cookies. The product's three tastes are Citrus, Mango, and Strawberry, and none of them have any artificial colors or flavors, being naturally sweetened with stevia.
We've never had the chance to try a completely salmon-based protein but have heard some things, so it'd be interesting to see how this one tastes, especially since it's naturally-flavored. As mentioned, Amata Power is a Hungarian supplement company, although its website does ship all over the world with small 14 serving tubs of its one and only product costing €44.90 (50.73 USD).