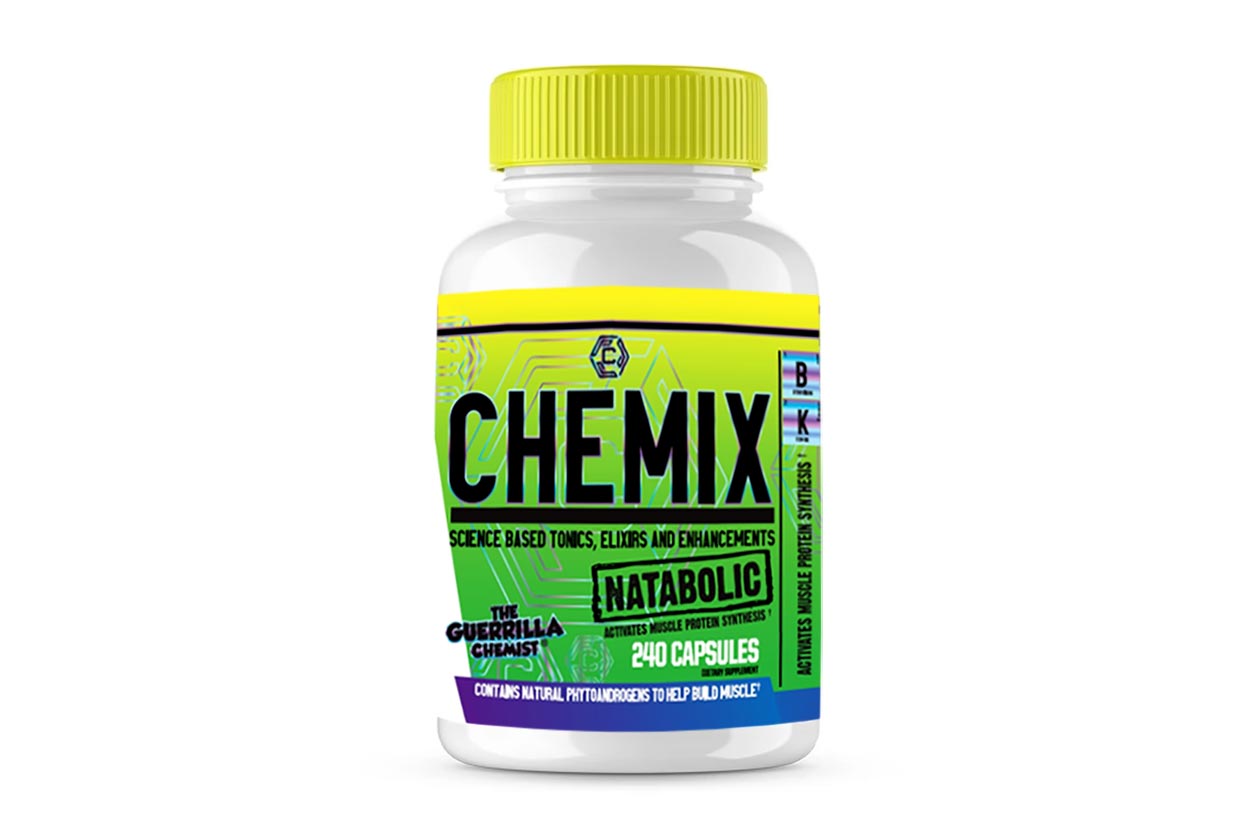 The Guerrilla Chemist's brand Chemix has been gradually growing its line of supplements since coming to market in late 2018 and going on to win our Newcomer Of The Year Award for 2019. In 2020 the brand has continued that expansion, introducing two entirely new products with its nighttime formula Chemix Sleep, and the glucose disposal agent Chemix GDA.
In a few weeks' time, Chemix plans on launching another all-new supplement, and just like Chemix Sleep and GDA, the upcoming item puts the Guerrilla Chemist's brand into an area of the industry it's not already in. Natabolic is the next product coming out of Chemix, which will be a testosterone-boosting formula to help build muscle size and strength.
With the release of Natabolic just around the corner, Chemix is not leaving fans guessing on this one and has shared the full formula behind the supplement. In typical Guerrilla Chemist style, the product comes packed full of ingredients, combining for a total of 4.535g of active ingredients, jammed into a large eight capsule serving.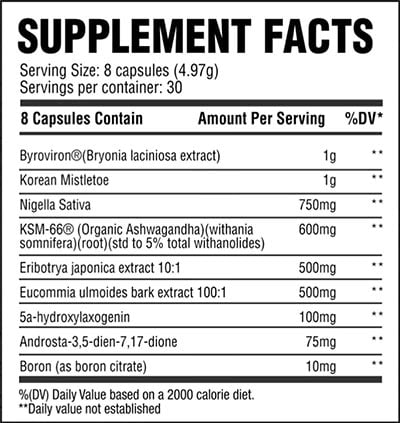 You can see the complete combination our Newcomer Of The Year winner has brought together in the image above, including a gram each of Korean mistletoe and Byroviron, a full 600mg of KSM-66 ashwagandha, arimistane, laxogenin, and many more. We've yet to try a supplement from Chemix that has disappointed, and we don't imagine that changing with Natabolic.
Once again, Chemix is looking to launch its first-ever testosterone boosting muscle builder in the coming weeks, with no word on price, although we suspect it'll be similar to its other products in the 60 to $70 realm. The brand's online store at chemixlifestyle.com will be the place to go to grab it first, and packing the usual amount of servings per bottle at 30.