HD Muscle gets ready to take on the competitive world of protein powder
Sep 27th, 2020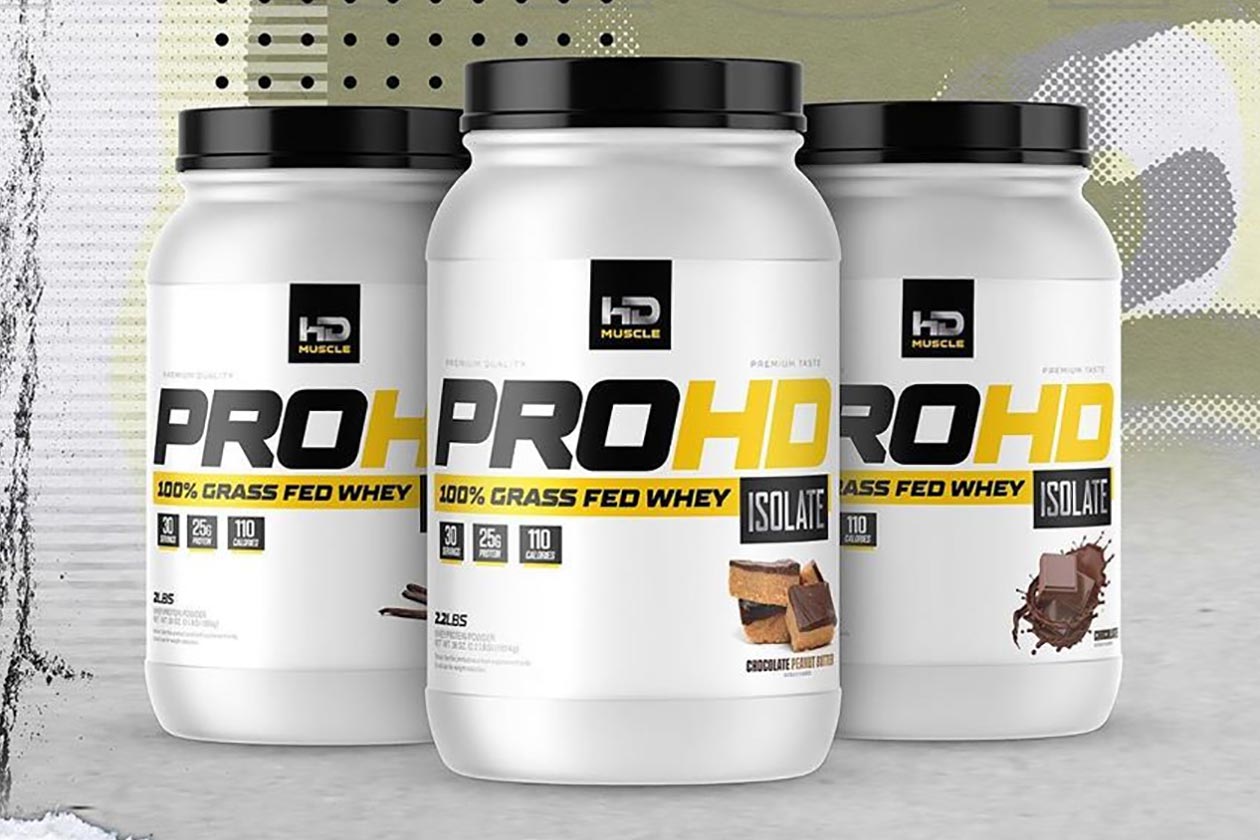 When the Canadian brand HD Muscle burst onto the scene earlier in the year, it made a lot of noise with its impressive formulas. On top of the brand's quality combinations of ingredients, it also hit a lot of categories right out of the gate. Instead of just doing a pre-workout or a couple of mainstream types of supplements, HD Muscle arrived with two pre-workouts, an intra-workout, fat burner, GDA, and a carbohydrate powder.
While HD Muscle did cover a lot of different areas of the market on arrival and has expanded into more since then, there is still one major category it has yet to touch. That category is, of course, the saturated and highly competitive world of protein; however, the brand won't be absent from the area for long. To close out the week, HD Muscle has introduced its first-ever and upcoming protein powder ProHD, in three different flavors.
HD Muscle's upcoming ProHD is going to be a premium, grass-fed whey isolate supplement, providing 25g of protein per serving with 110 calories, meaning its other macros are extremely low. As mentioned, the brand is looking to launch its protein powder sometime soon with three flavors to choose from, all of which are relatively traditional in Chocolate, Vanilla, and Chocolate Peanut Butter.