Quest Peanut Butter Cups Review: Just like a peanut butter cup
Sep 21st, 2020
Quest Nutrition recently released a type of protein snack it previously had on the market, but many years ago and under the product name Quest Cravings. That product is Protein Peanut Butter Cups, which is the brand's take on the classic peanut butter cup, but of course being Quest, its cups are high in protein, have virtually zero sugar, and only one gram of net carbohydrates per cup.
The full nutrition on a single Quest Protein Peanut Butter Cup consists of 5.5g of protein, 6.5g of carbohydrates with less than a gram of that sugar, no added sugar, and 2g fiber, 7.5g of fat, and 95 calories. The product is certainly far from the macros you get in the brand's signature Quest Protein Bar with 20g of protein and around 200 calories, but trust us when we say, it is worth the sacrifice.
Review
Quest Nutrition's Protein Peanut Butter Cups bring together a delicious combination of sweet and realistic milk chocolate, and a rich, creamy, and slightly more dominant peanut butter taste. The two sides roll together perfectly for a peanut butter cup you won't forget, and if you're like us, it'll have you re-looking at the label wondering how something this good has under a gram of sugar between two cups.
As soon as you bite in, the Protein Peanut Butter Cups melt in your mouth, which is one of its more convincing features. It's the fact that the brand nails both the taste and texture of a traditional peanut butter cup that has the product feeling like the real thing. We have had other high protein peanut butter cups, although none tasted better than Quest's, nor were their macros on the same level.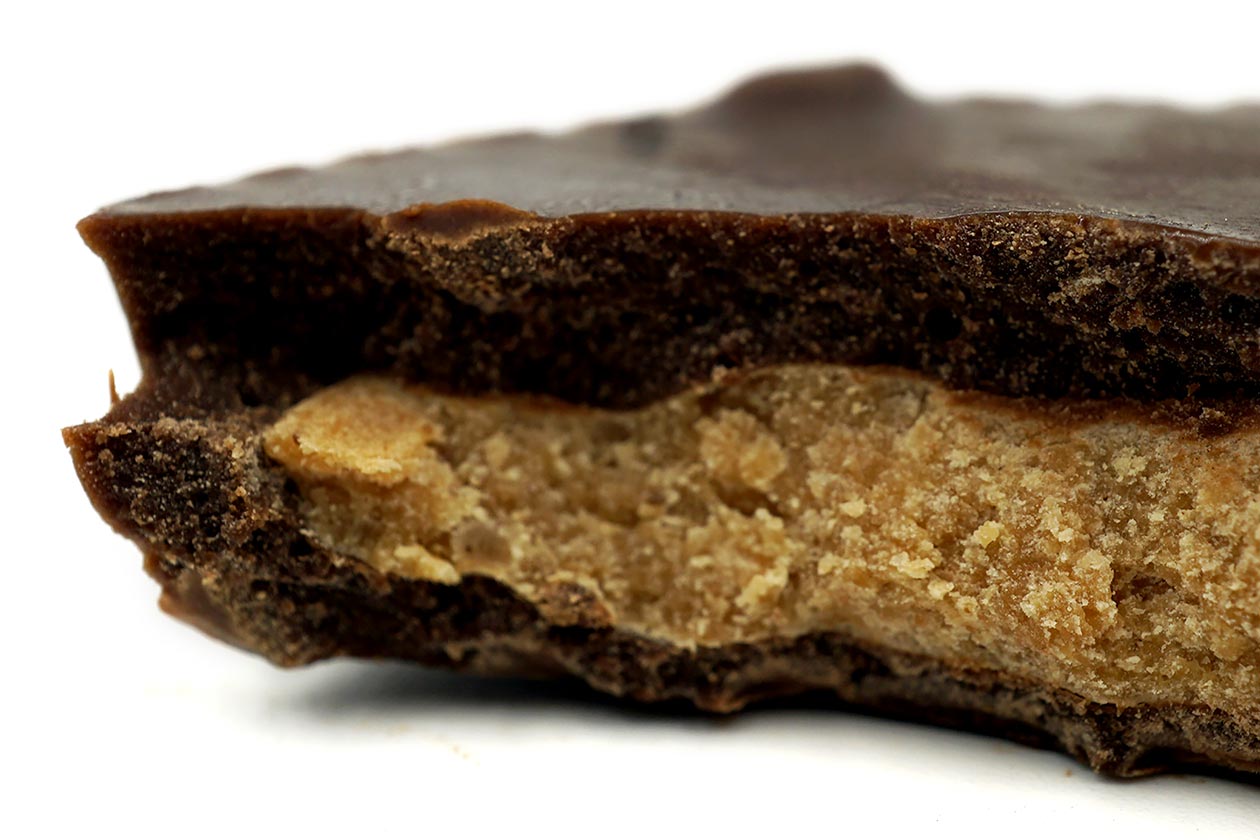 Summary
We weren't overly impressed with the last new product we tried from Quest Nutrition with the Quest Protein Shake, but are quite the opposite with the Quest Protein Peanut Butter Cups. They are truly just like the real thing, something we can not say enough. If you're a fan of protein treats and snacks, especially if you're a peanut butter lover, you need to add this one to your shopping list.