Gooey center Chikabar gets three new white chocolate-coated flavors
Sep 15th, 2020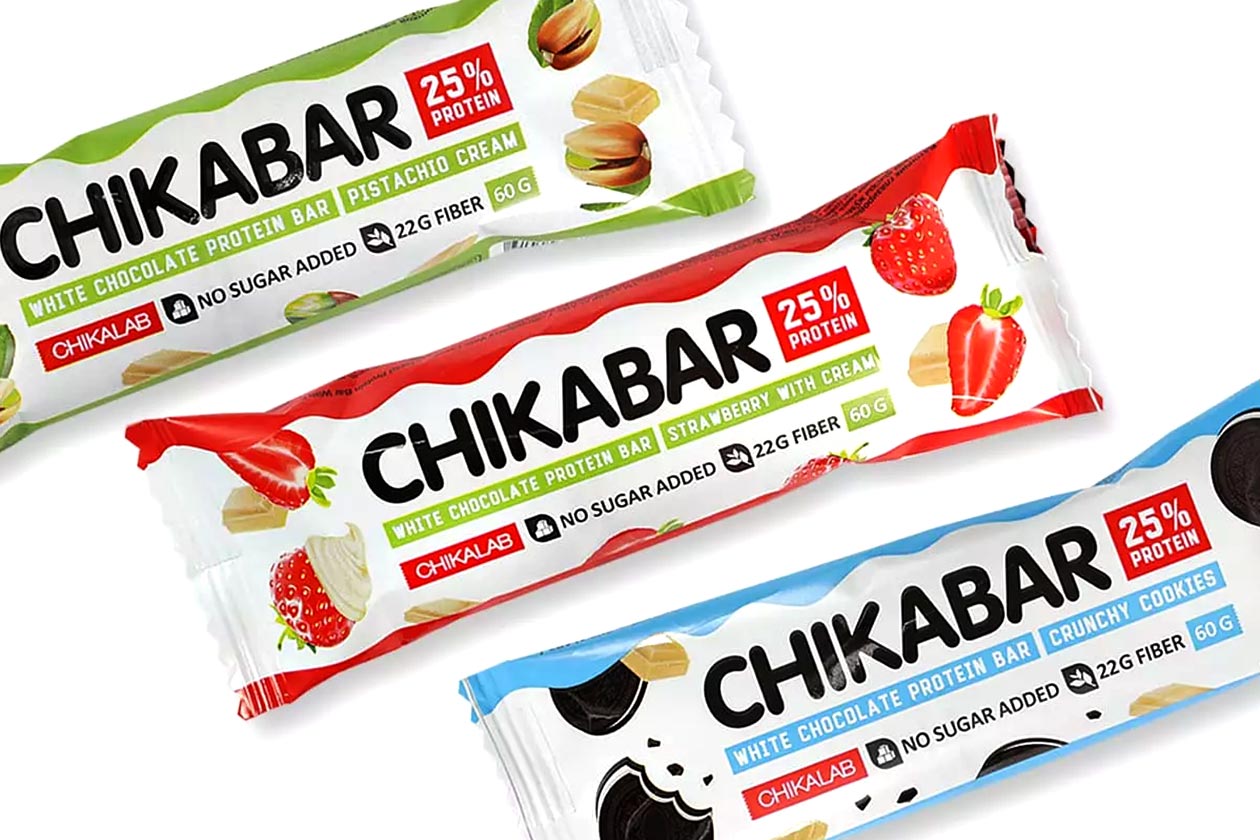 The Chikabar is a high protein bar from the Russian brand Bombbar and its spin-off functional line, Chikalab. The product comes with 15g of protein per bar and features a traditional bar shape, although, on the inside, it is not so traditional. The brand has given the snack a gooey center with a different delicious taste in each of its original three flavors.
Bombbar actually revamped its Chikalab Chikabar near the end of last year, fixing the big issue we had with the product, in that it is not as smooth or as gooey in the center as pictured. The updated version corrected that consistency issue, and now the brand is back adding to the protein bar once again, although this time, it has brought a bunch of new flavors.
Bombbar and Chikalab's Chikabar has been bumped up to six flavors with the release of three white chocolate creations. The white chocolate part is important, as the product's original flavors were all coated in milk chocolate with Tiramisu, Peanuts, and Coconut. The three new additions to the menu are Strawberry Cream, Cookies and Cream, and Pistachio Cream.
You can grab any or all three of Bombbar's white chocolate Chikabar flavors directly through its website at 2400₽ (31.87 USD) for a box of 20 protein bars, which works out to 120₽ (1.59 USD) a bar. The boxes come in all one flavor, or there is a variety box with seven of each flavor except six of Cookies and Cream, and it costs the same at 2400₽ (31.87 USD).