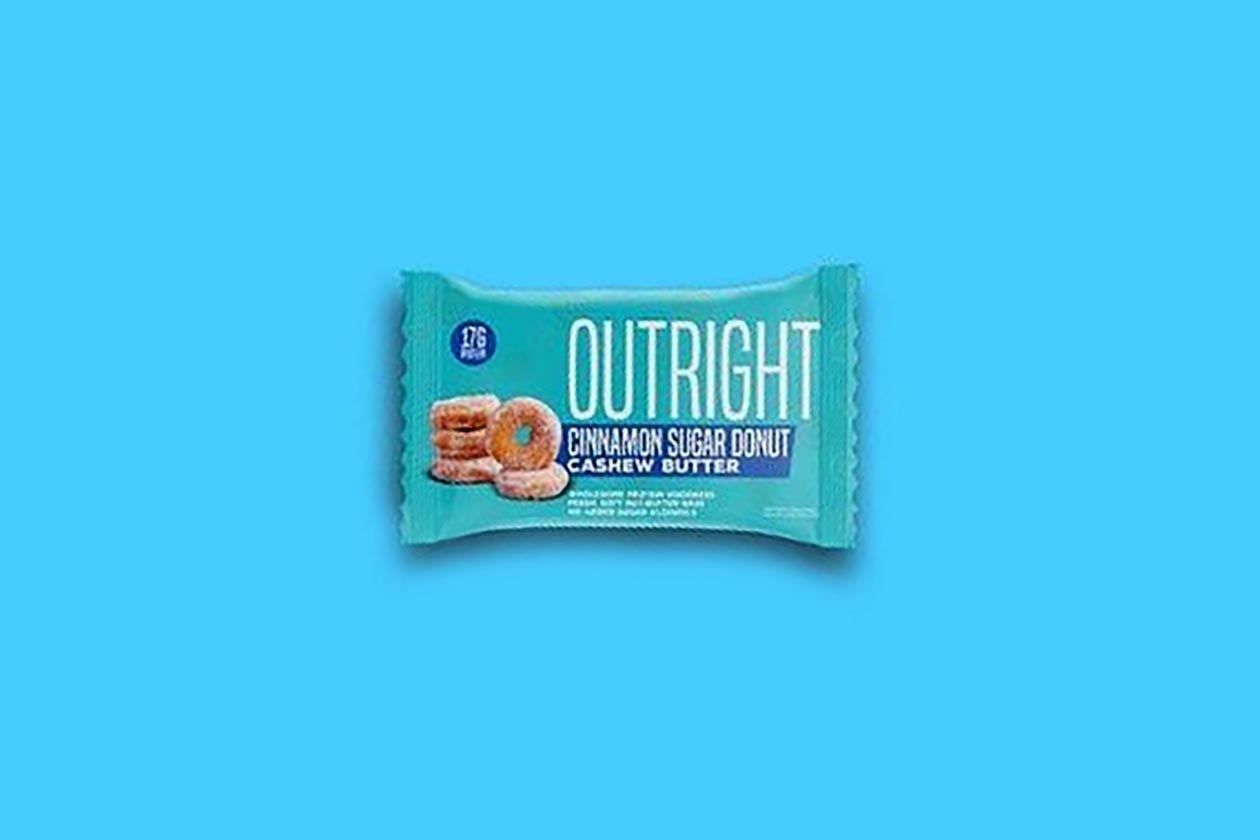 Marc Lobliner's functional food company Outright, and winner of our Functional Brand Of The Year award for 2019, has teased and talked about several new extensions for its lineup throughout 2020. We've seen the introduction of many more flavors for the original Outright Protein Bar, as well as another flavor for the higher protein Outright Crisp Bar and the all-new Outright Breakfast Bar.
Lobliner and Outright have now snuck out a preview of another entirely new product, expanding the Outright Protein Bar family once again with their first-ever cashew butter-based protein bar. Up until now, the brand has only used peanut, almond, and sunflower seed butter for its real food protein bar, with the flavor of its upcoming cashew butter option being an undoubtedly tasty Cinnamon Sugar Donut.
We've yet to have a flavor of the Outright Protein Bar we didn't enjoy, so we have high hopes for this one. Being frequent cashew butter eaters and fans of classic cinnamon sugar donuts, it also plays right into our preferences. The Cinnamon Sugar Donut Outright Bar is currently said to be coming soon and should be available in all of the usual places, including, of course, Tiger Fitness.