Nov 18th, 2020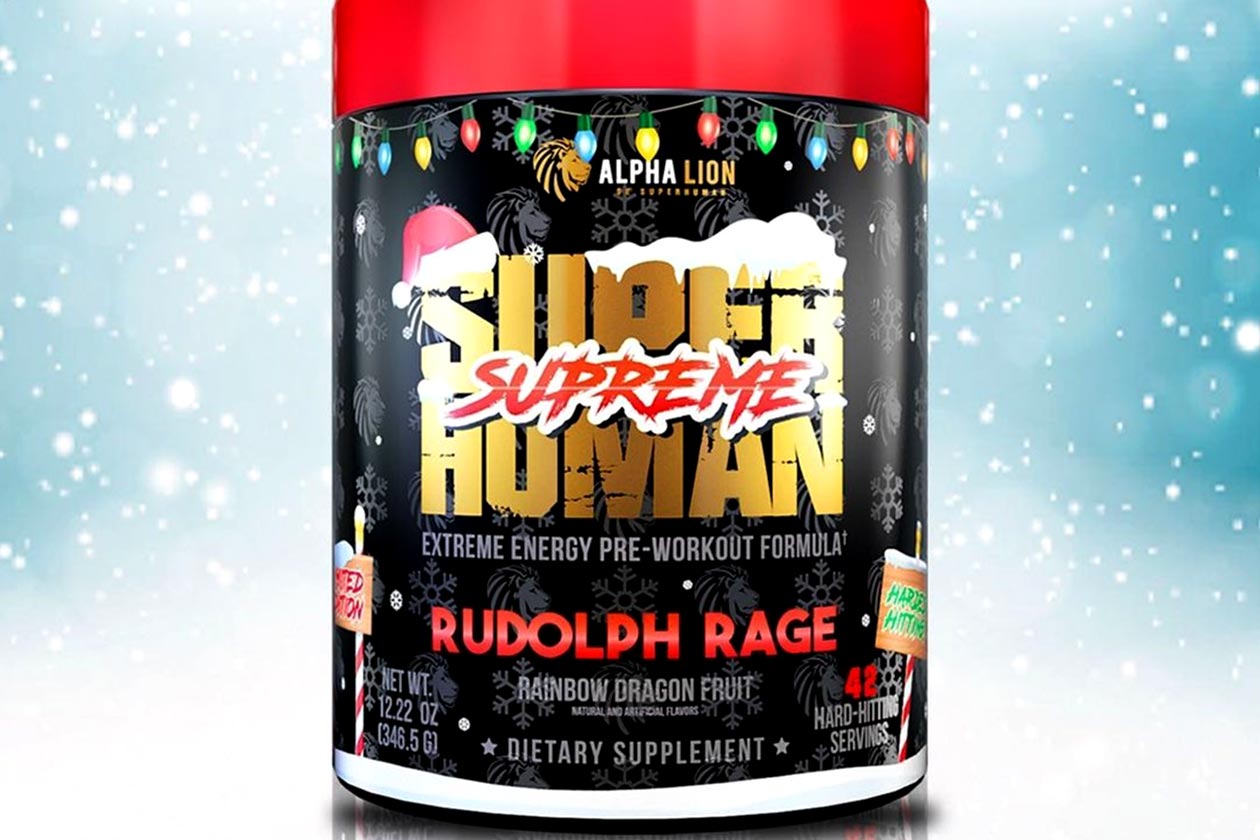 Alongside the new version of Lions Blood called Superhuman Muscle, the replacement protein powder Superhuman Protein, and the Bad Santa Sauce Superhuman Pre, Alpha Lion has a limited edition Superhuman Supreme dropping for Black Friday. The annual sales event is going to be huge for the brand and its growing fanbase, with plenty of new products to get excited about, as you can see.
The details behind Alpha Lion's special edition Superhuman Supreme are a bit like the Bad Santa Sauce Superhuman Pre in that it features a fresh new flavor with a dragonfruit recipe called Rudolph Rage. The brand is also mixing things up for the supplement formula wise, combining the regular Superhuman Supreme with additional stimulants in yohimbine, alpha yohimbine, and 300mg of EnXtra.
Alpha Lion's Christmas version of Superhuman Supreme should definitely pack an extra punch with the yohimbines in there, as well as the EnXtra, which we've only had good experiences with. As mentioned, the brand is dropping the product on Black Friday, or what it's calling 'Jacked Friday', where there will be deals, discounts, and freebies, which you can get early access to by joining its VIP list.