2 years ago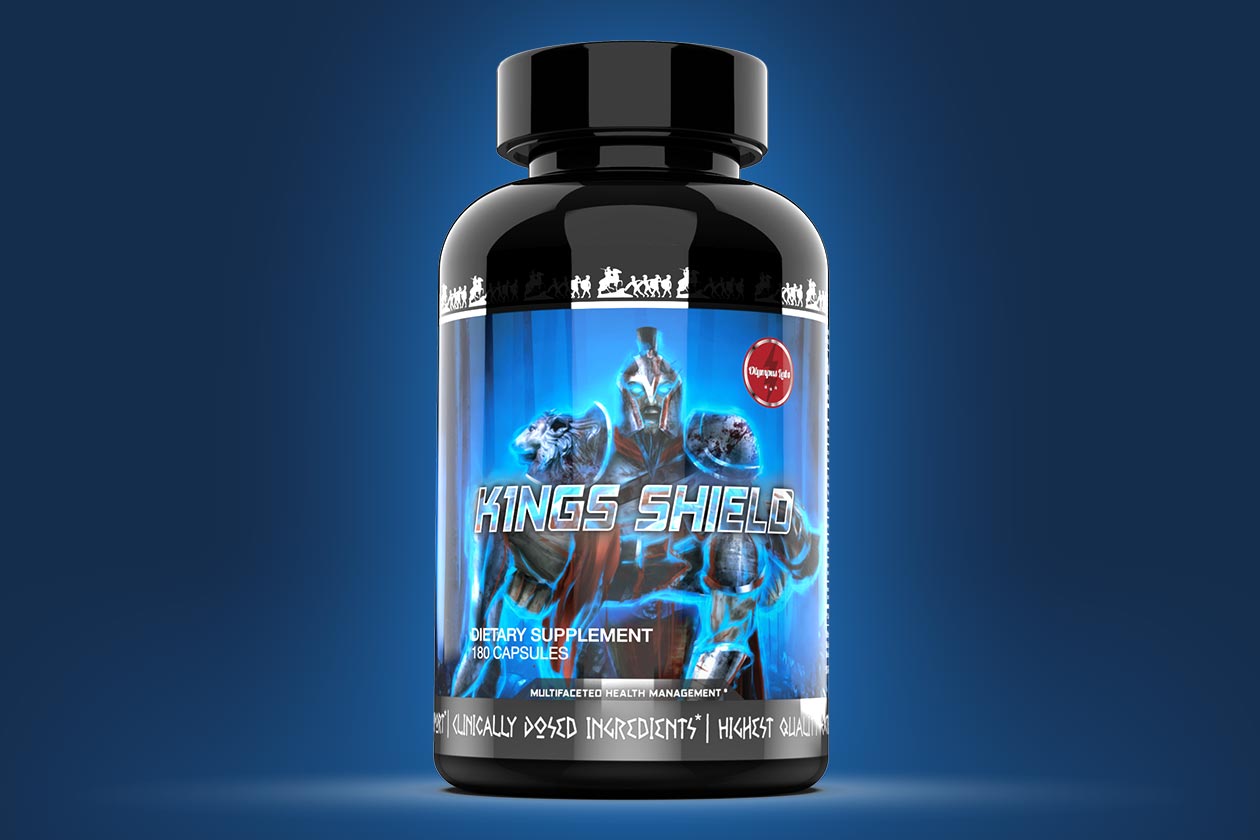 Hardcore brand Olympus Labs, which is separate from the lifestyle Olympus brand Olympus Lyfestyle, has been somewhat quiet this year. It had a few supplement releases here and there, including a revamped version of Massacre and the testosterone boosting muscle builder Kings Blood. Next week, the brand is introducing another product for the year with Kings Shield.
The upcoming Kings Shield from Olympus Labs is a complete cycle support formula featuring a well thought out and complex combination of ingredients. The product promises to comprehensively support your immune system, blood flow, cardiovascular health, cholesterol, and provide anti-oxidant protection and substantial anti-inflammatory benefits.
As you can tell by the lengthy list of effects, Olympus Labs Kings Shield is essentially an all-in-one supplement, covering general health from every angle the brand could tackle it from. You can see its fully transparent formula in the facts panel above, including several uncommon ingredients with garlic extract, terminalia arjuna, branded Picroliv, and the patented and proven Tri-Low amla.
Once again, Olympus Labs is planning to drop Kings Shield exactly one week from today on Tuesday of next week. It'll be exclusively introduced through the brand's retailer Strong Supplement Shop with some sort of deal. We don't know the exact details of the launch sale, but if it's like any past Olympus offers, on arrival will be the best time to grab Kings Shield.