Jan 26th, 2021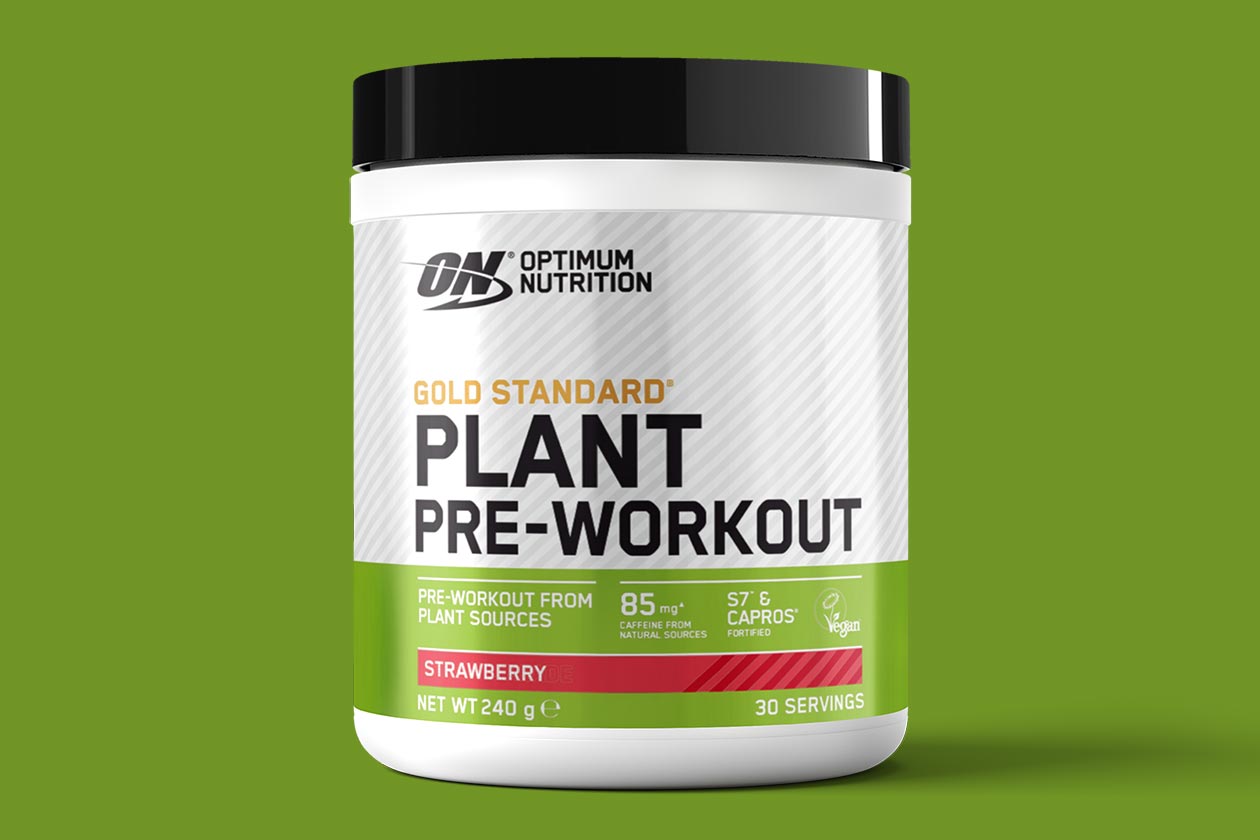 Over the past few days, we've been sharing several new supplements and products Optimum Nutrition has coming soon to the UK and Europe, including EAA Energy and the wholesome Fruit & Nut Protein Crisp. There is actually one more supplement the brand has up its sleeve and it is a part of Optimum's signature Gold Standard family with the Gold Standard Plant Pre-Workout.
Optimum Nutrition's other upcoming product is precisely what it says it is, a plant-powered pre-workout. It features a handful of plant-based ingredients to provide common pre-workout benefits, including grapefruit bioflavonoids, 200mg each of rhodiola and pomegranate juice, half a gram of Capros gooseberry extract, green tea, and 50mg of the S7 blend to improve pumps.
Gold Standard Plant Pre-Workout also includes caffeine at 85mg of naturally sourced caffeine, with absolutely no artificial colors, flavors, sweeteners, or stimulants. It is quite an interesting approach going heavy on the plant-based theme, with the supplement due to launch in the UK and Europe on the 1st of February with 30 servings per tub in Lemon Limeade and Strawberry.