Inspired previews a blend protein powder for Australia and New Zealand
Mar 31st, 2021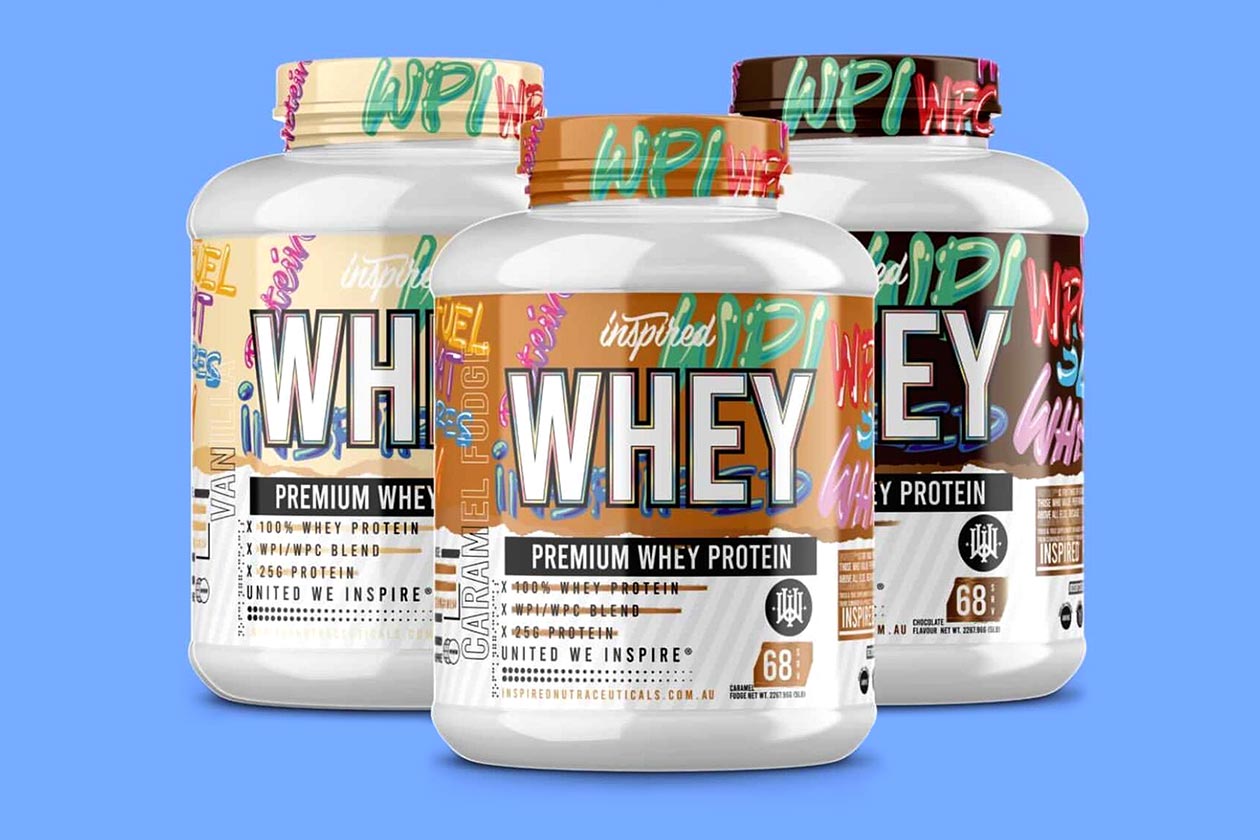 Inspired Nutraceuticals has been teasing and revealing many new supplements this year, including the protein powder Inspired Custard, Ember Reborn, and Prestige Series versions of DVST8 and FSU. This week we have a look at another upcoming product from our Brand Of The Year for 2019, and it is another protein powder, separate from Inspired Custard and Inspired Protein+.
The latest supplement from Inspired we have a look at is "Inspired Whey", an exclusively whey-based protein powder, which is not what you get in the brand's other proteins, Custard and Protein+. Each serving of the upcoming Inspired Whey provides a solid 25g of protein from a blend of whey isolate and concentrate, with its other macros being fairly typical for a protein blend.
Inspired is currently only promoting Inspired Whey for the Australian market, where the brand has gradually gained a lot of traction and given back many times with special edition products and flavors. We're not sure when the supplement will be available from retailers, but we can confirm it has 68 servings in its large 5lb tub and at least three flavors, including Caramel Fudge.