Mar 23rd, 2021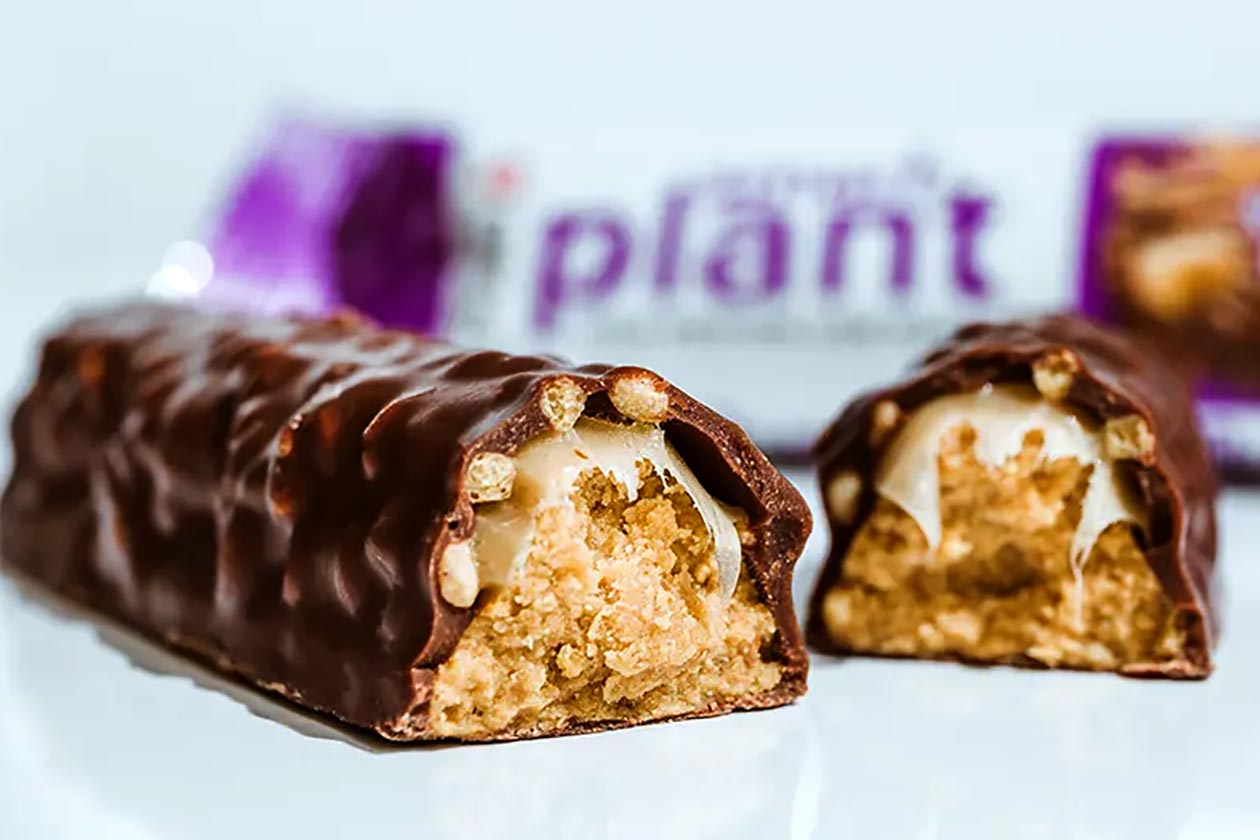 At BodyPower in 2019, UK brand PhD Nutrition released a plant-based protein bar product under its Smart Series with the Smart Plant Bar in four different flavors. It was quite protein-packed compared to other vegan-friendly protein snacks with 20 to 23g per bar and around 250 calories, and while its consistency was crumbly and easy-to-eat, its flavor was not as impressive.
The original PhD Nutrition Smart Plant Bar had the tastes to communicate its flavors, but they all came with an earthy aftertaste, which made it a bit less enjoyable. This week the company has come out with a new and improved version promising a much better experience, including softer texture and stronger flavors, making for a completely different protein bar altogether.
The new Smart Plant Bar's build is not the same as its predecessor, now featuring a doughy center, crispy protein pieces in a gooey layer along the top, and covered in chocolate. The macros have changed a bit, too, with the PhD Nutrition product packing 18 to 20g of protein, under a gram of sugar, and around 265 calories, with soy, pea, and pumpkin seed as its sources of protein.
All in all, PhD Nutrition certainly looks like it's mixed things up for the Smart Plant Bar, with the same or less protein, more calories, and a revamped build featuring various layers. The brand has also refreshed the product's menu with four new flavors in Vanilla Fudge, Salted Caramel, Chocolate Peanut Brownie, and Peanut Butter and Jelly.
You can grab any or all of PhD Nutrition's new and improved Smart Plant Bar flavors through its official online store over at phd.com, and if you get in soon, there is a way to score some big discount. Usually, a box of 12 of the protein bars would cost you £29.99 (41.25 USD), but for a limited time, you can use the coupon "SPRING50" and get 50% off, dropping it to just £15 (20.63 USD).