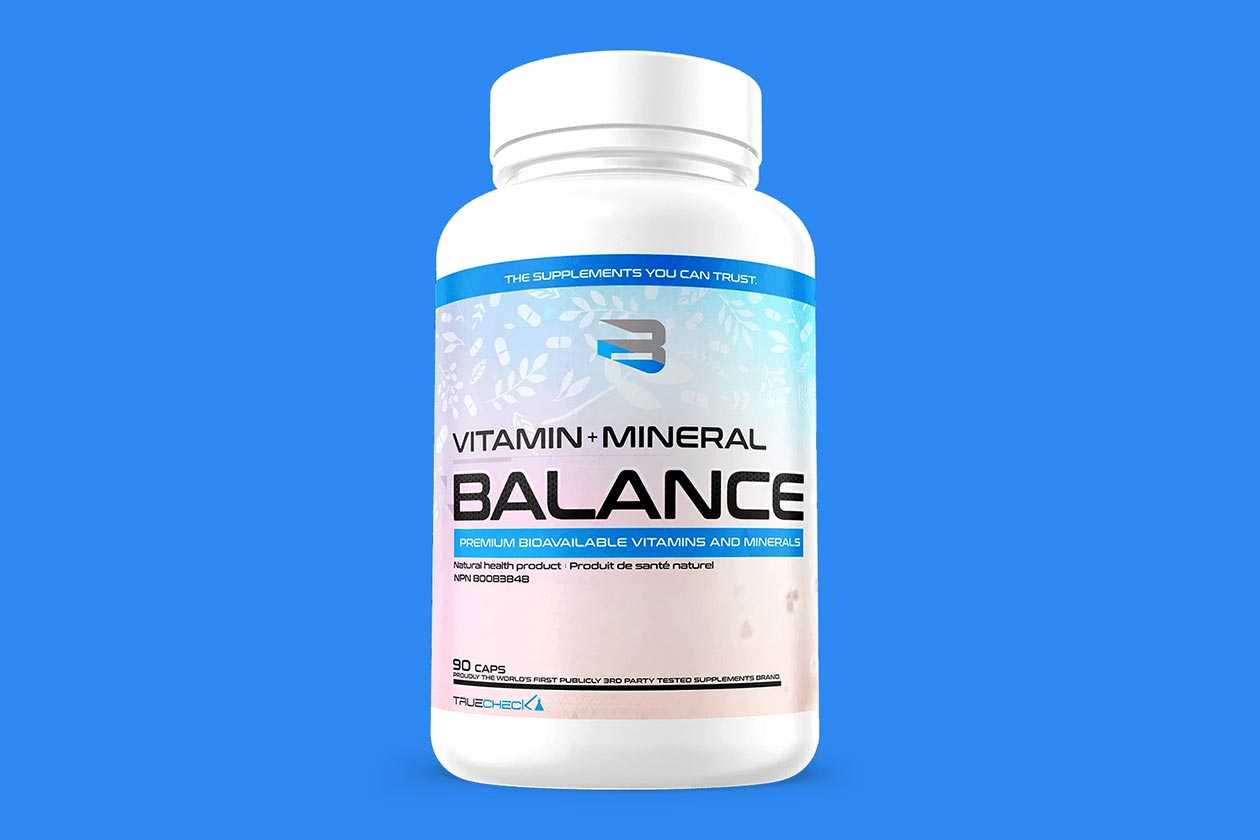 Along with its plant-based, vegan-friendly protein powder, Canadian supplement company Believe has released a vitamin and mineral product this month appropriately named Vitamin and Mineral Balance. It is one of your more typical, straightforward multivitamins, not featuring too many additional ingredients like we've seen in a lot of other multivitamins lately.
Believe Supplements' Vitamin and Mineral Balance comes with reasonable dosages of over 20 different vitamins and minerals, alongside a few extras such as n-acetyl-l-cysteine, CoQ10, grape seed, and green tea. It aims to support oxidative stress, help with recovery, strengthen your immune system, and prevent nutrient deficiencies, similar to other multis.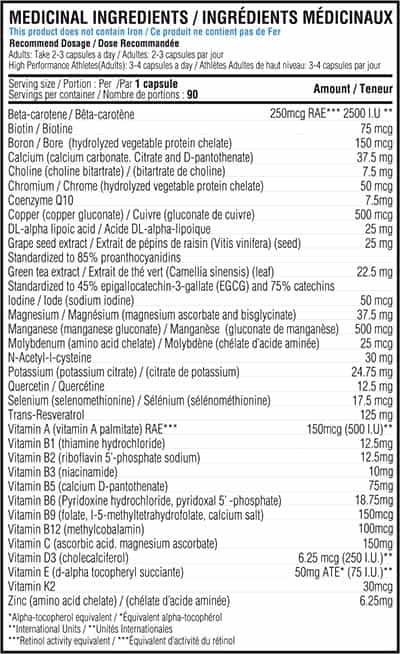 We've added the complete facts panel for Vitamin and Mineral Balance in the image above, which can be purchased directly from Believe's website in Canada as well as some retail partners. The product is priced a lot better than the brand's online store at the likes of Supplements Canada, where a full-size bottle of 30 servings will cost you $39.99 (32.22 USD).