Max Protein bases its latest WTF flavor on classic chocolate hazelnut bonbons
Apr 30th, 2021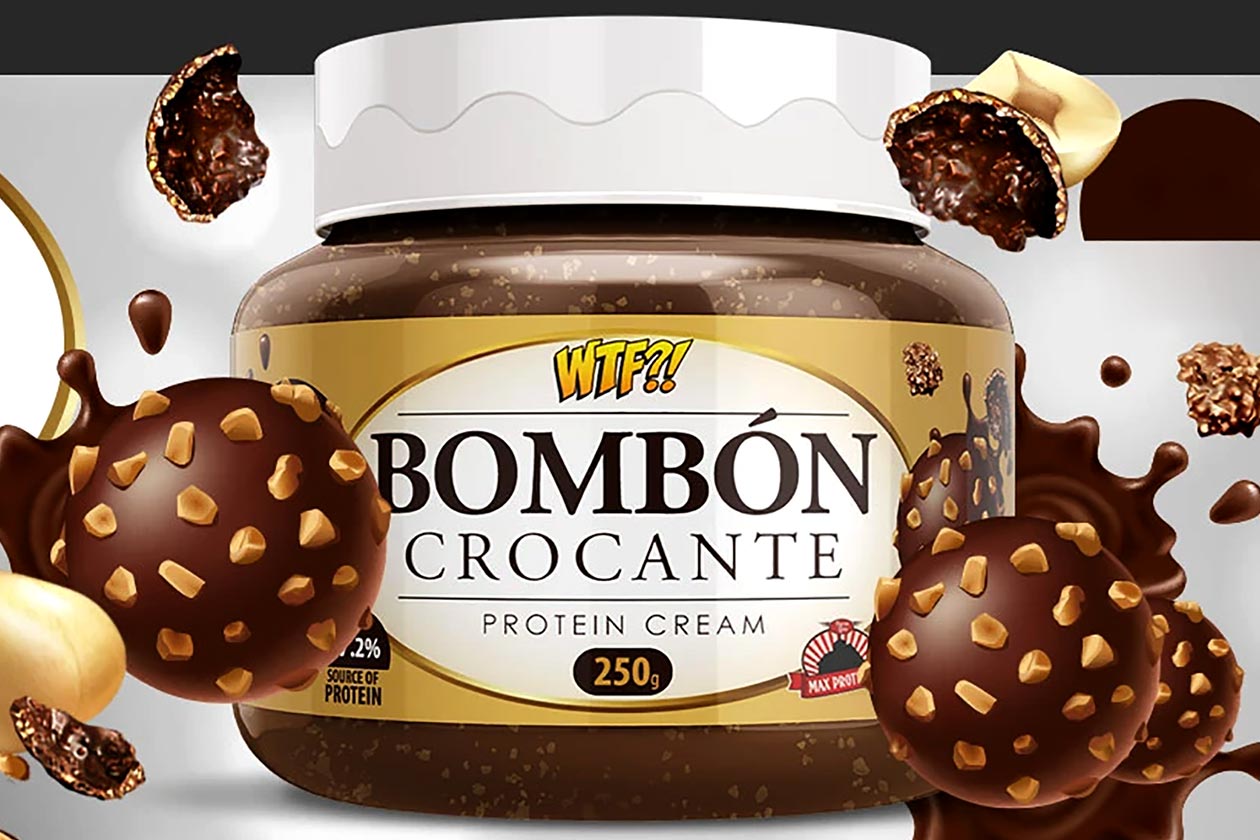 Spanish brand Max Protein is back again, adding to its ever-growing high protein spread, WTF Protein Cream. The company has been doing a great job at getting the product out there and known, with its handful of intriguing and familiar flavors. It was only a couple of weeks ago we got the 10th flavor of WTF, then a month before that, Max Protein released two M&M's inspired creations.
The functional company, mostly known for its oatmeal, has returned to close out the month of April with another delicious flavor of WTF named Bombón Crocante, which translates to Crispy Chocolate. Max Protein's newest product is inspired by classic chocolate-covered hazelnut bonbons, promising a sweet and rich chocolate taste with real roasted hazelnuts throughout the cream.
The macros on Max Protein's Bombón Crocante WTF are around the same as its others, with 5.1g of protein in a 30g serving, 9.6g of carbohydrates with just 1.8g of that sugar, 11.4g of fat, and 157 calories. You can purchase the new Bombón Crocante protein spread, directly from the brand, through its online store at a reasonable €7.99 (9.66 USD) for a 250g jar.