Apr 2nd, 2021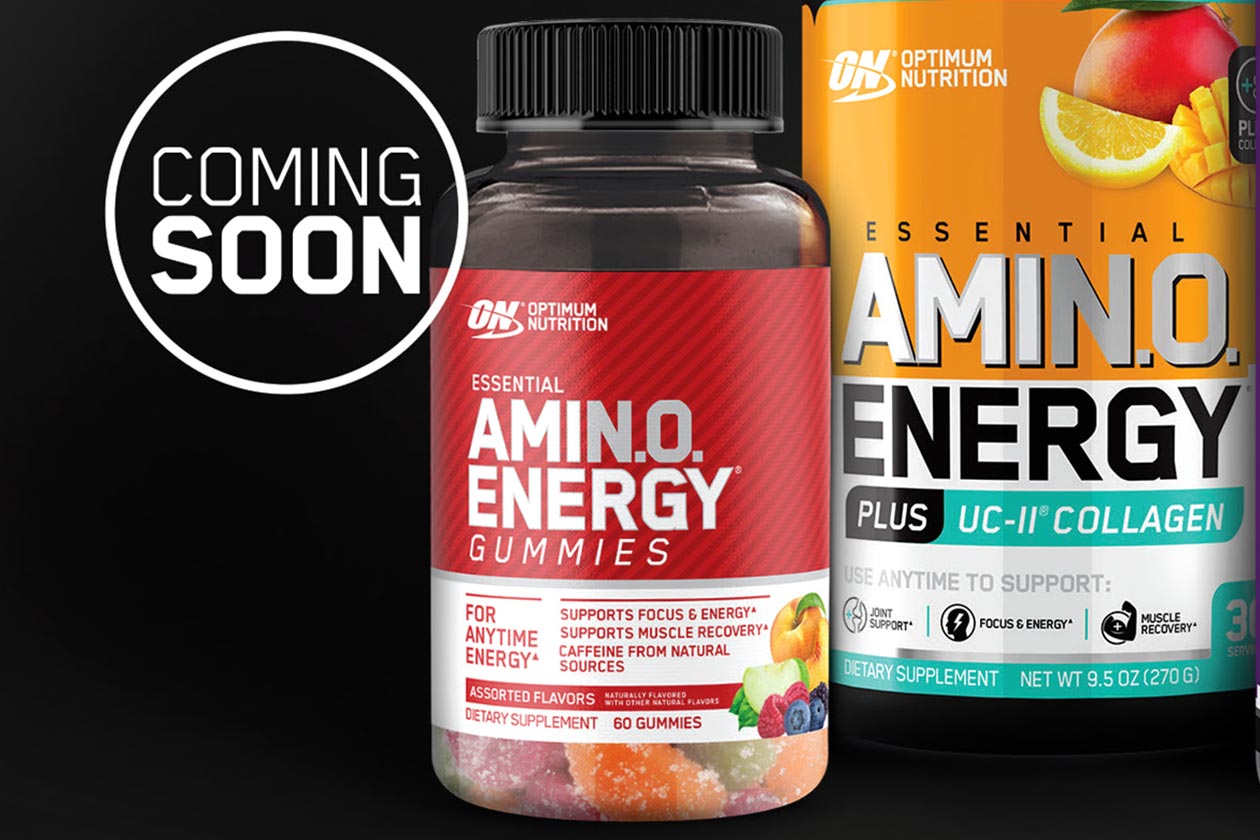 Following the release of Optimum Nutrition's incredibly popular and widely available, energy-infused amino supplement, AmiNO Energy, the brand has introduced several spin-offs. There is AmiNO Energy Naturally Flavored, the delicious AmiNO Energy drink, AmiNO Energy + Electrolytes, AmiNO Energy Stick Packs, and AmiNO Energy Plus UC-II Collagen.
Today we have another extension of Optimum Nutrition's AmiNO Energy family to share with you that is due to be available soon and follows the theme of its last all-new product for the US. The upcoming supplement is AmiNO Energy Gummies, promising the same energy, focus, and muscle recovery benefits as the original, but in delicious gummy candies.
The only ingredient we can confirm for Optimum Nutrition's AmiNO Energy Gummies is an unknown amount of natural caffeine to help with the product's energizing side. We can also see each bottle of the supplement will have several different flavors of gummies as opposed to the one taste throughout, making the experience that little bit more enjoyable.