May 25th, 2021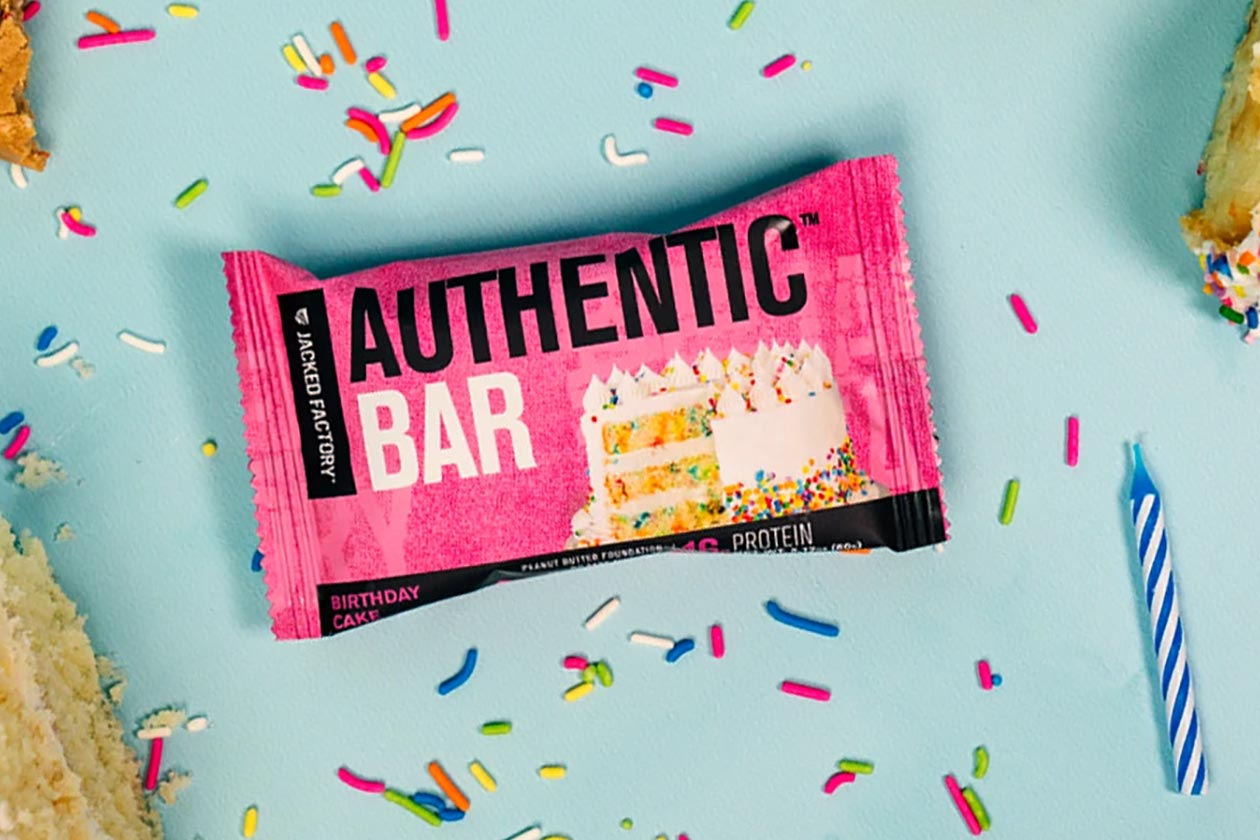 If you caught our hands-on review of a couple of the flavors of Jacked Factory's Authentic Bar, you'd know we absolutely love the product, from taste through to texture. Despite having some similarities to the original Outright Protein Bar in build and ingredients, it is a very different experience with a softer consistency and a sweeter, stronger, and more distinct flavor.
We only managed to try two of Jacked Factory's Authentic Bar flavors, in Peanut Candy and Kitchen Sink and didn't have a bad thing to say about either of them. The ones we didn't try but imagine are delicious are Coconut Cashew, Mint Chocolate Chip, and Chocolate Chip Cookie Dough. There is now a sixth option for the snack that brings even more variety to its menu.
This week, Jacked Factory has released a sweet-sounding Birthday Cake Authentic Bar made with honey, peanut butter, and whey protein, like the other flavors, and to go with the Birthday Cake theme, it also has real rainbow sprinkles. The product is in stock and available now through the brand's website in boxes of six and 12 bars priced at $9.99 and $18.99, respectively.