May 25th, 2021
The Quest Candy Bar is a protein snack the functional brand Quest Nutrition released earlier this year, which takes a different approach to the protein bar format than the original Quest Bar. True to its name, the Quest Candy Bar is intended to be more like a sugar-loaded candy bar in terms of taste and texture but with healthier macros, including more protein and a lot less sugar.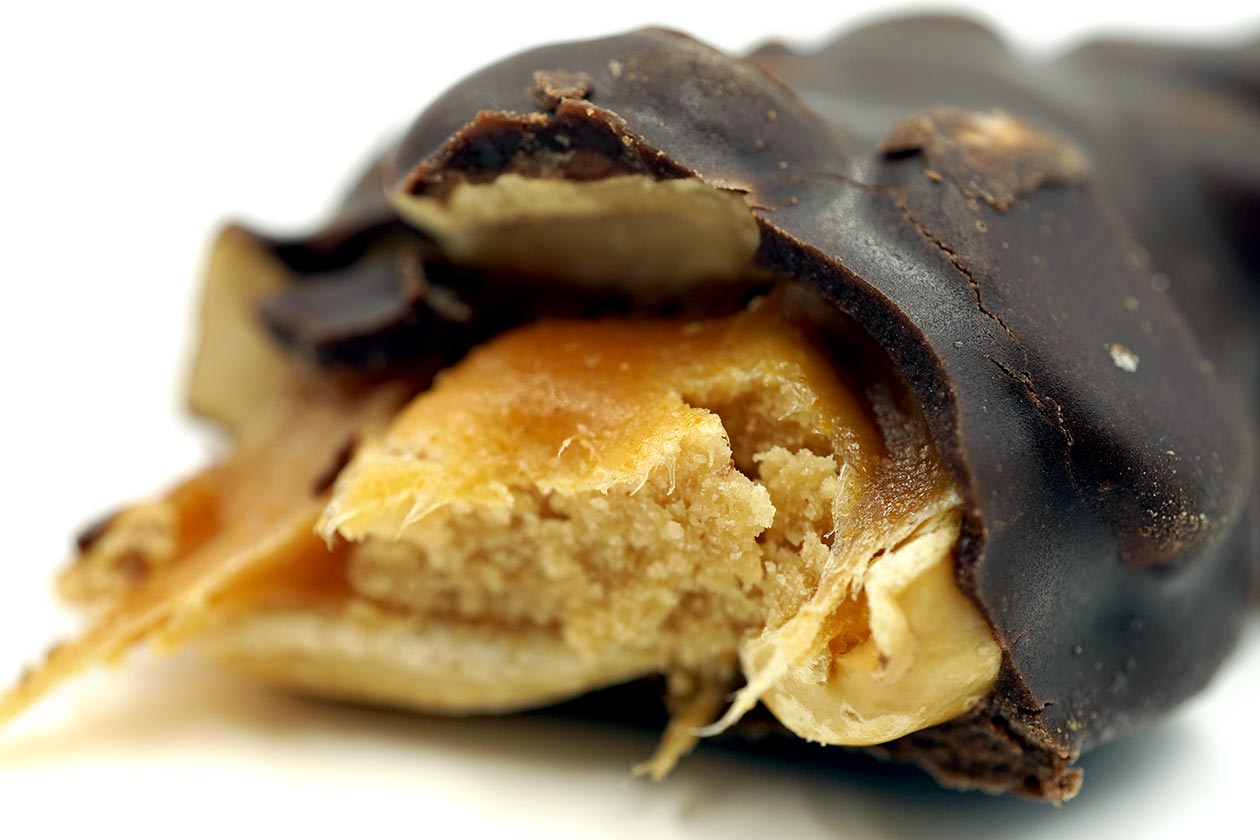 Review
The last product we had from Quest Nutrition intended to be more candy bar-like was the Quest Hero Bar from way back in 2017, although that didn't turn out as impressive as we had hoped. The recently released Quest Candy Bar however, is the candy bar-like snack we've been waiting for, coming through with a convincing and realistic experience deserving of the "Candy Bar" name.
The chocolate around the outside of the product hits you with a chocolatey sweetness as soon as you bite in and is quickly joined by crunchy peanuts sprinkled throughout the bar and a rich, smooth peanut butter center. The whole experience is topped off with a gooey layer of caramel, although its taste is subtle and it has trouble standing out over the peanut butter.
Altogether, the chocolate, peanuts, peanut butter, and caramel create a truly Snickers-like experience that is among the best protein bars walking that line of better taste and texture in exchange for less protein. Even though the Quest Candy Bar's macros aren't that of a Quest Bar, they're still incredibly impressive considering how good it tastes, packing 12g of protein per bar, 3g of net carbohydrates, a gram of sugar, and 210 calories.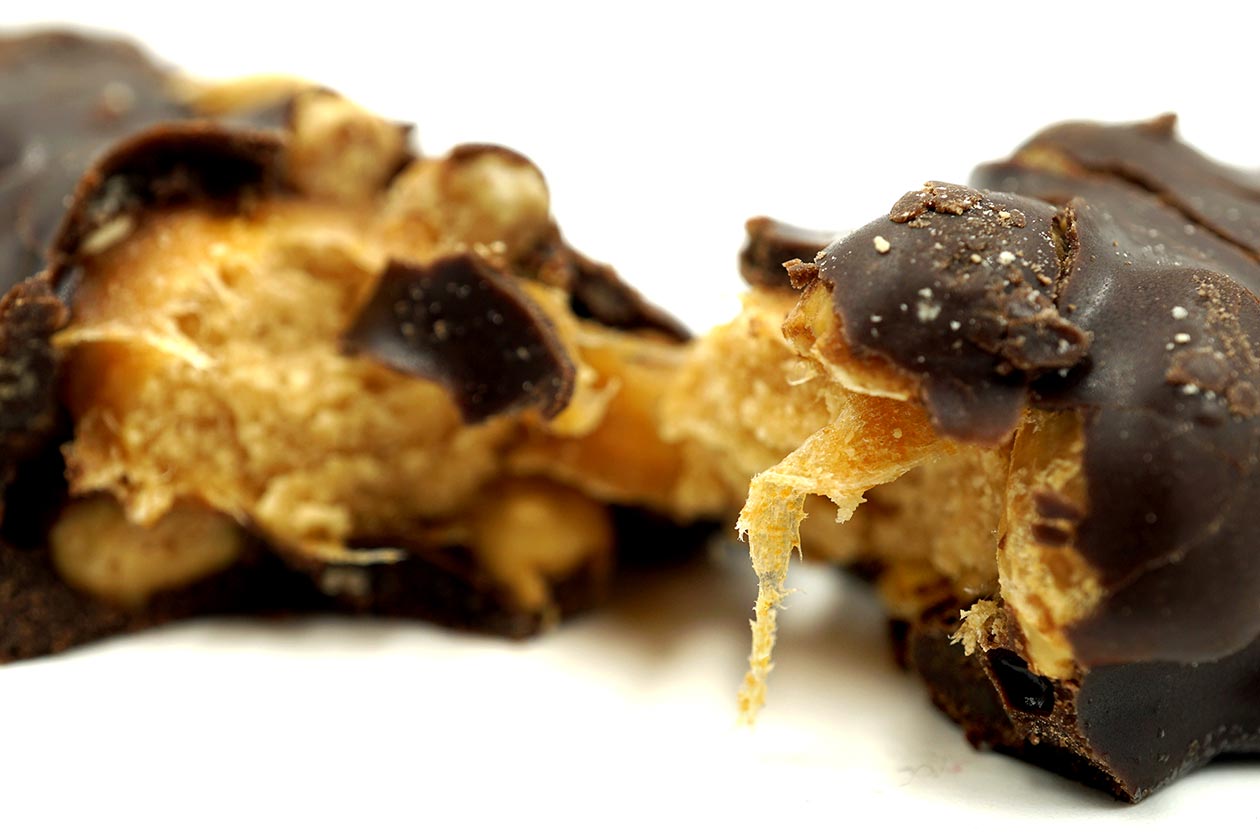 Summary
After our last candy bar-like experience, we weren't expecting too much from the Quest Candy Bar, but it delivers well beyond that. The product's mix of sweet chocolate, rich peanut butter, and soft texture is almost impossible not to enjoy. It's the perfect product for anyone after a treat or cravings killer and wants to keep things somewhat clean with moderate protein and practically no sugar.