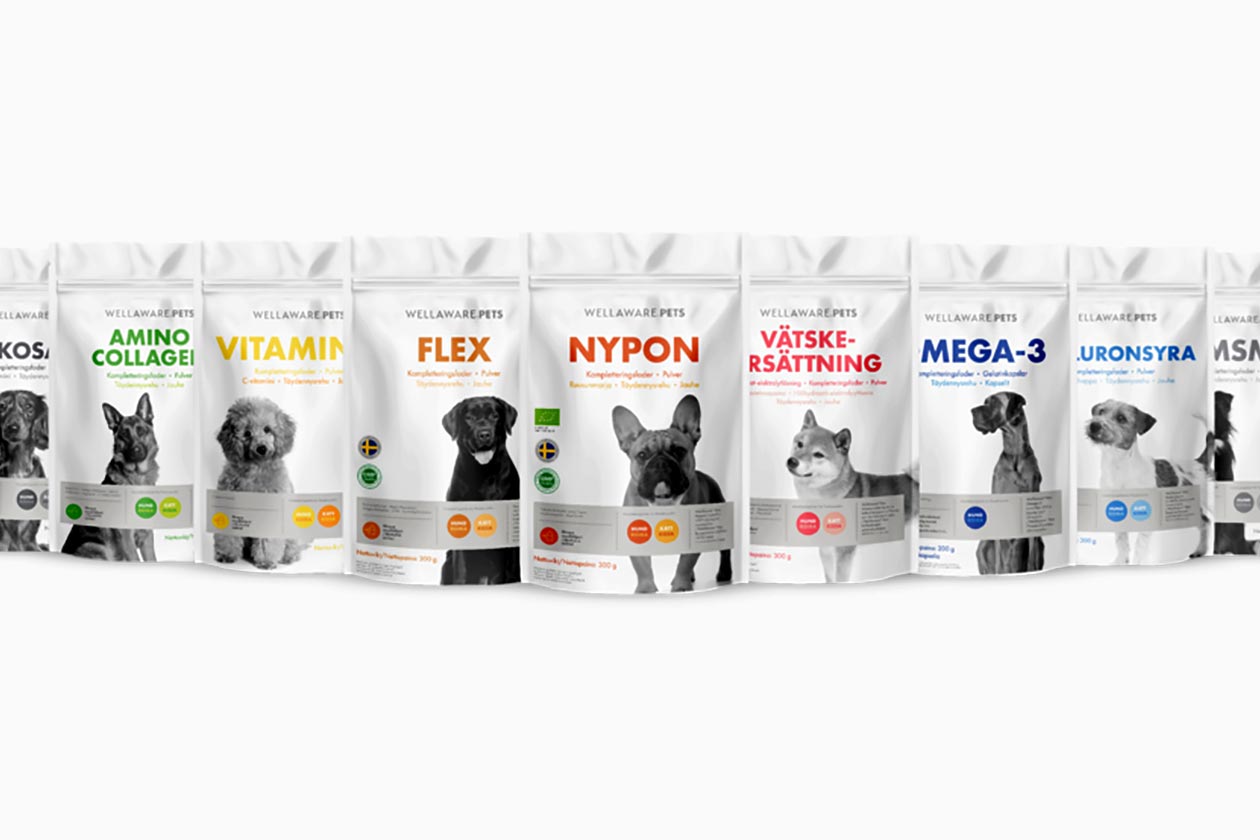 Supplements or functional products for pets have become a little more common this past year or so, with a handful of popular brands putting something together specifically for pets. You have Bowmar Nutrition, Axis Labs and its bacon-flavored CBD tincture, the complex series from Controlled, and now Swedish brand WellAware Nutrition is getting in on the action.
The company has come out with WellAware Pets, a full family of supplements created for pets and small animals. There are nine products in total, although they're all quite basic, with none of them being as advanced as what you get with Controlled Labs. Of the nine, eight of them are powder supplements, with the other one being omega-3 softgels.
WellAware Pets' other products include the standalone formulas, MSM, Glucosamine, Hyaluronic Acid, Vitamin C, and Rosehip Powder. The remaining three are a bit more complex, with Fluid Replacement powered by electrolytes; Flex featuring MSM, rosehip, collagen, and chondroitin; and finally Amino Collagen, with a combination of BCAAs, collagen, and vitamin C.
WellAware Nutrition's all-new family of supplements pets is already making its way out to major retailers, including the likes of Apotek Hjärtat, Apohem, Apotea, Kronans Apotek, and MEDS.