Jun 2nd, 2021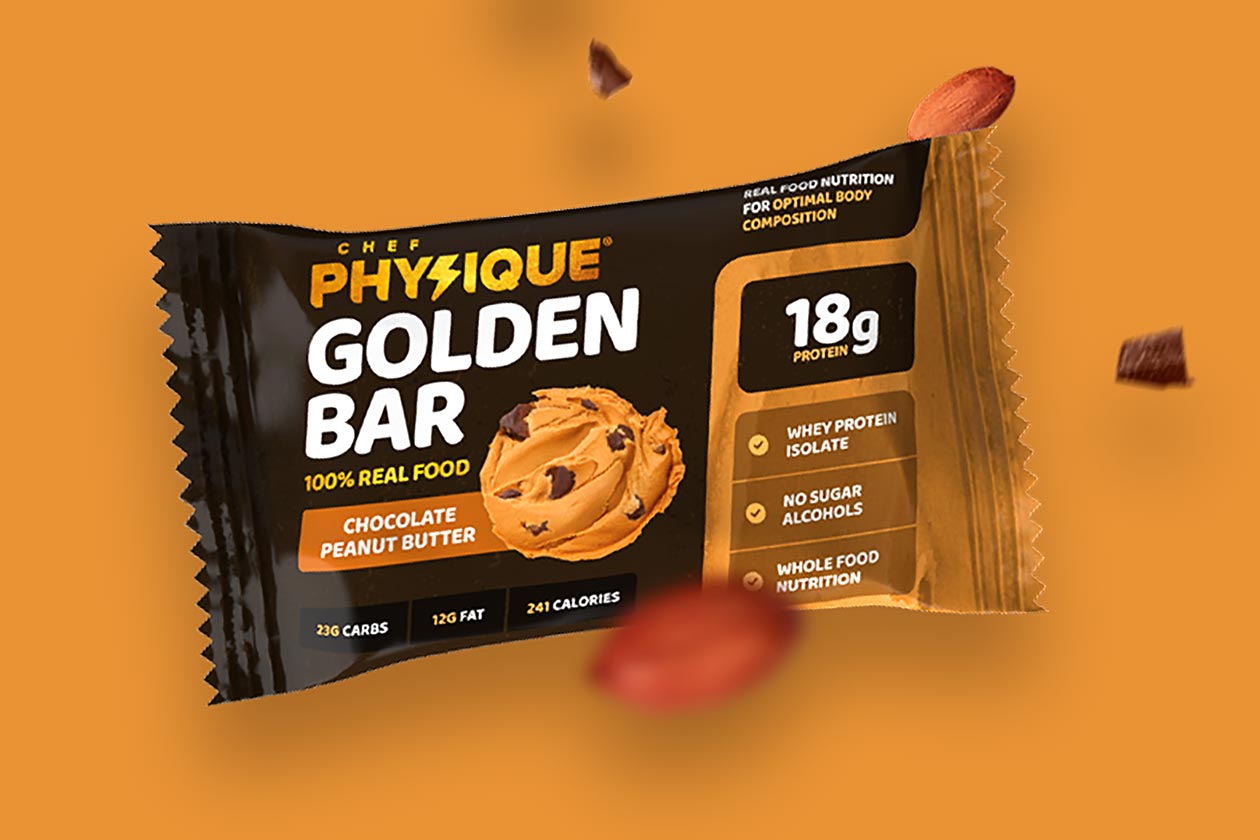 Chef Physique is an upcoming functional brand that plans to launch with the one flagship protein snack to start called the Golden Bar. The brand is actually from IFBB Pro Bodybuilder Sadik Hadzovic, and the product was created by him from the ground up. The Golden Bar follows the trend of real food-based, like the Jacked Factory's delicious Authentic Bar and the original Outright Protein Bar.
The Golden Bar from Chef Physique has 18g of protein per bar, 23g of carbohydrates, 12g of fat, and a total calorie count of 241. As mentioned, all of that comes from real food ingredients, including whey isolate as the primary source of that 18g of protein. Some of the other ingredients in the Golden Bar are honey, oatmeal, wafer pieces, and peanut butter, so similar to those other bars mentioned.
Sadik Hadzovic and Chef Physique's Golden Bar has only one flavor at the moment in Chocolate Peanut Butter, which Hadzovic confidently claims to be one of the best bars out there. At the moment, the brand's website doesn't appear to have the protein bar available just yet; however, if you head over there and enter your email, you can be notified when it drops and get a discount code.