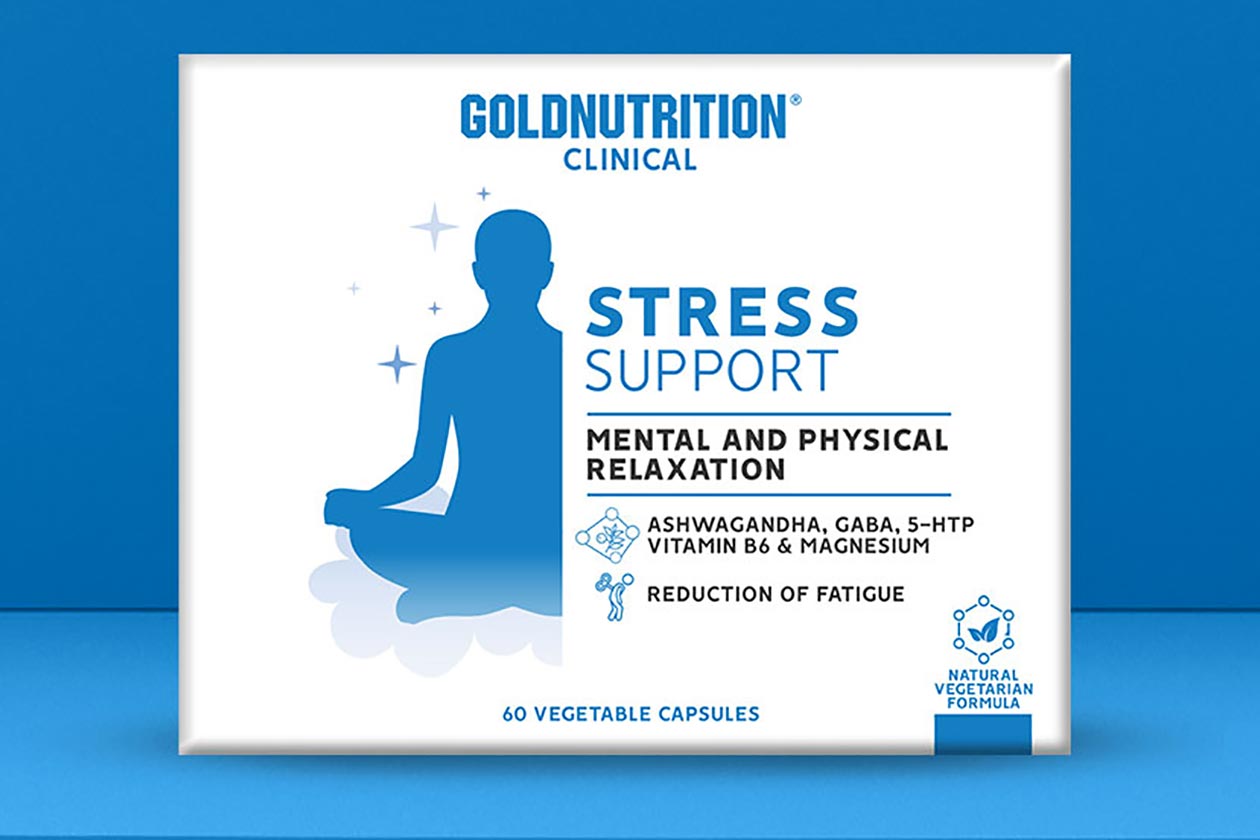 European supplement company Gold Nutrition recently released its comprehensive post-workout product Fast Recovery, bringing together 16g of protein with a good amount of carbohydrates and added BCAAs. Alongside that, the brand has dropped another release named "Stress Support", formulated to, of course, support stress and relaxation.
Supplements like Gold Nutrition's Stress Support have become more and more popular over the past couple of years, with now several brands in the space, including the likes of Anabolic Designs, 13 Lives, and Glaxon. Gold Nutrition's entry into the specialist category is powered by five main ingredients in a two capsule serving, with everything transparently dosed.
Each serving of Gold Nutrition's all-new Stress Support comes with 400mg of GABA, 50mg of 5-HTP, vitamin B6, magnesium, and a rather light 200mg of ashwagandha. Once again, the product aims to help with stress, relaxation, anxiety, and mood and is expected to be hitting shelves in the brand's usual retailers in Europe in the coming weeks.