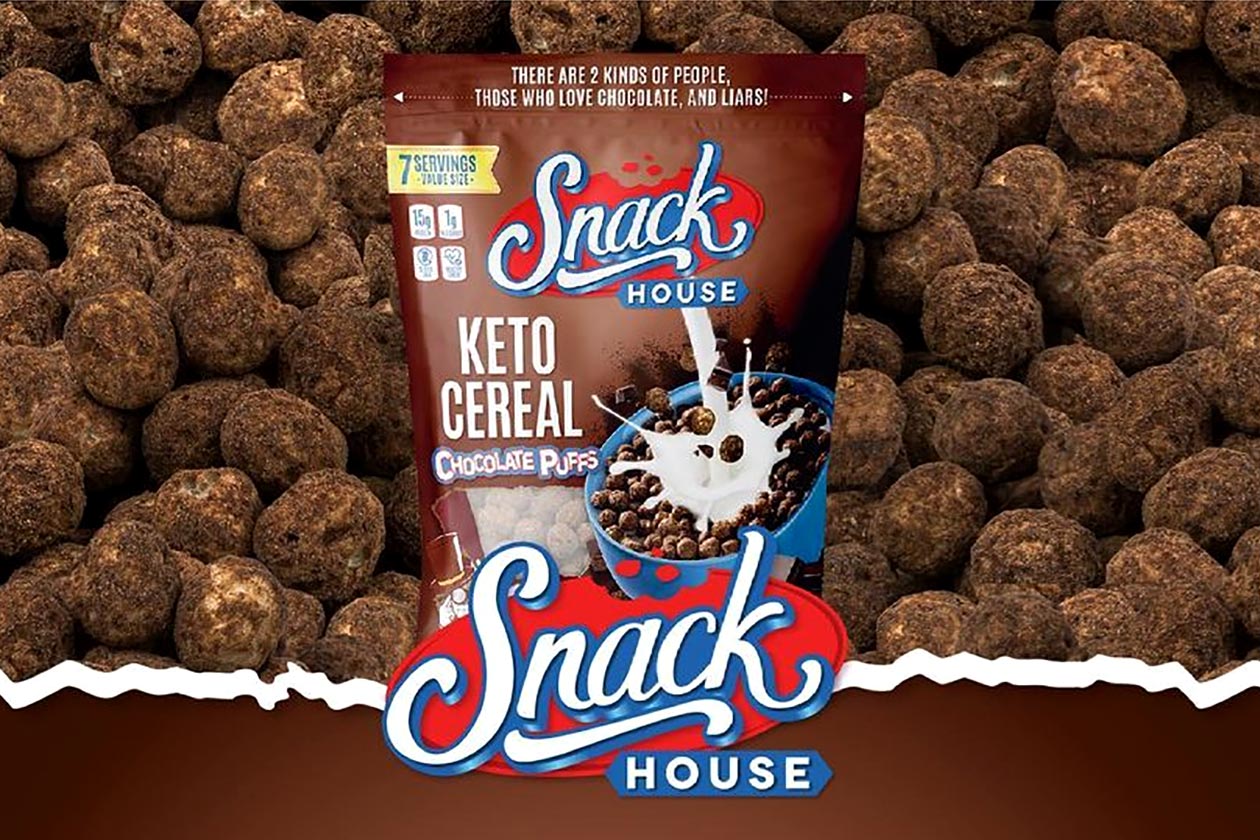 It was only last month the functional brand Snackhouse Foods released its second-ever flavor for its keto-friendly cereal snack, appropriately named Keto Cereal. The product is intended to be a bit different from the brand's original Protein Puffs product, featuring an extra layer of flavor around the pieces to make it more enjoyable when severed as cereal with milk.
The new flavor Snackhouse Foods launched in May for Keto Cereal was Cinnamon Swirl, which joined the creative product's first and previously only option in Fruity Rubbles. The brand has now introduced another addition to its Keto Cereal menu with something for chocolate fans in Chocolate Puffs, packing 15g of protein a serving and only a gram of net carbohydrates.
Snackhouse Foods will be making its delicious and new Chocolate Puffs Keto Cereal available through Amazon and its own website in the next week or two, with both places selling it at $14.99 for a full-size box.