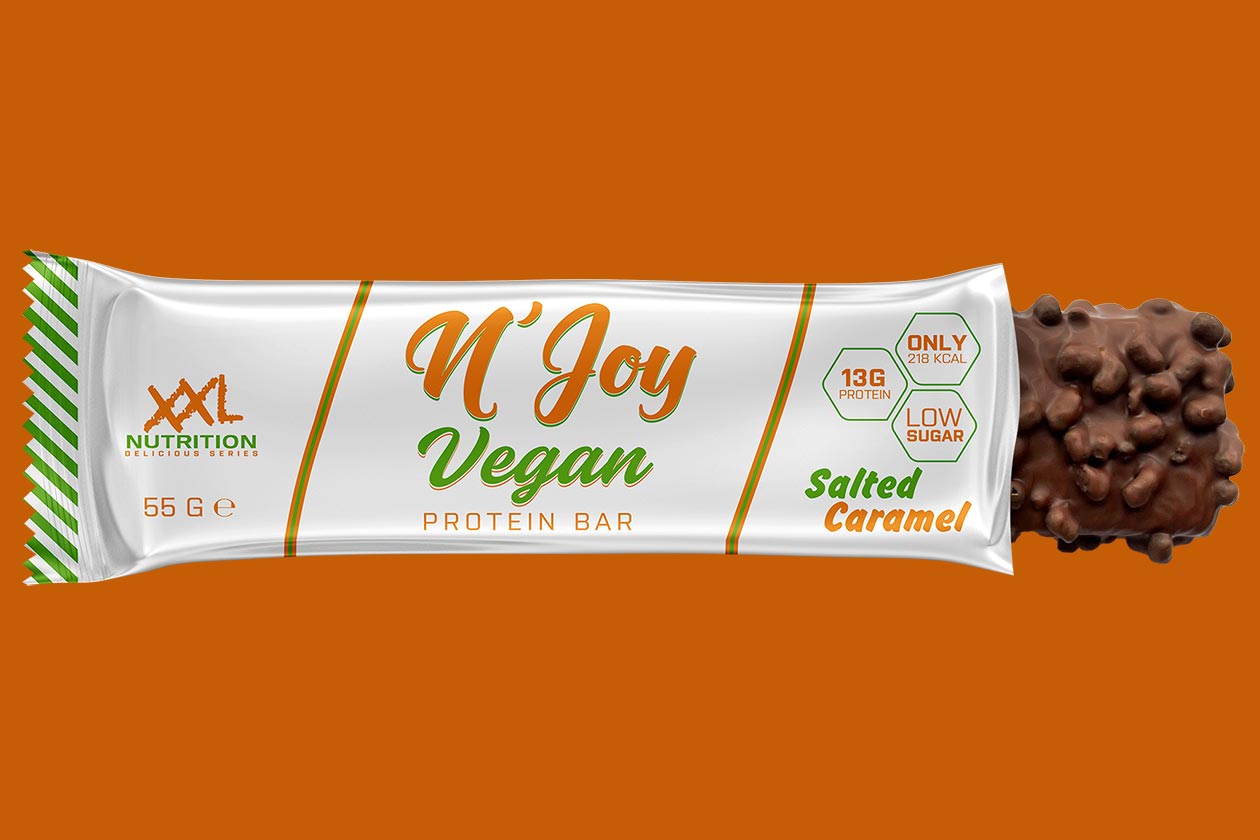 The N'Joy Protein Bar is a snack XXL Nutrition released back in 2019, packed with 20g of protein per 55g bar, low sugar at 2g or less, and a moderate amount of calories around 210. The brand did already give back to the product in March with three fresh new flavors, including Peanut Butter Caramel, which XXL is following up with another extension of the N'Joy Protein Bar.
XXL Nutrition's on-the-go protein snack can now be purchased in a vegan-friendly version that has a lot less protein at 13g per bar, although it all comes from plant-based sources in soy, pea, and rice protein. The rest of the macros in the N'Joy Vegan Protein Bar are all higher than the original at 19.8g of carbohydrates, 8.25g of fiber, 9.35g of fat, and a calorie count of 217.
The all-new extension of XXL Nutrition's N'Joy Protein Bar won't cost you any more than the regular milk-based protein snack, with the brand selling it at €1.89 (2.31 USD) or €24.99 (30.57 USD) for a box of 15 bars. While the original has five flavors on its menu, the N'Joy Vegan Protein Bar has only one to start, and it does sound enjoyable in a sweet and salty Salted Caramel.