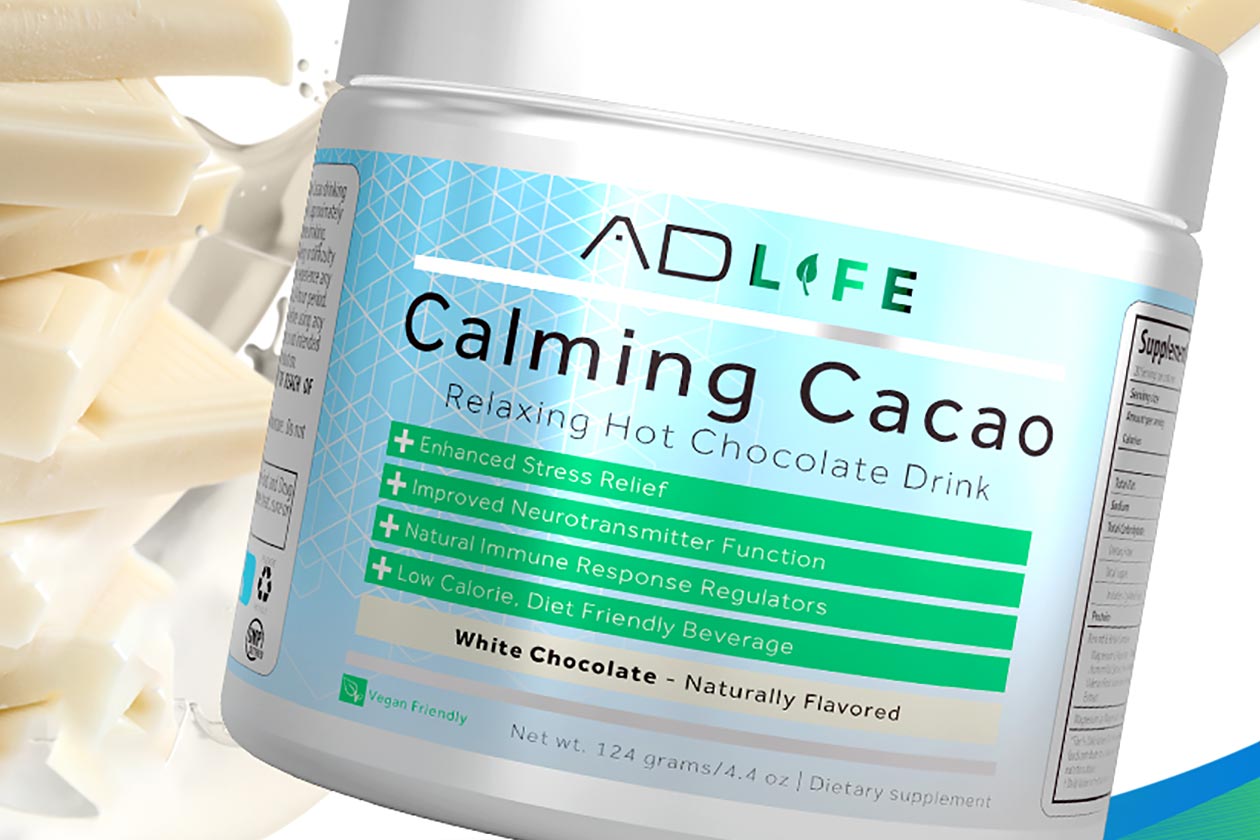 Calming Cacao is Anabolic Designs' rest, recovery, and relaxation supplement designed to feel like a tasty hot chocolate drink, but with all of those functional benefits mentioned. The reputable brand brought the product to market around this time last year, and since that debut, it has had the one suitable taste to choose from in a rich and sweet Chocolate Swirl.
Anabolic Designs recently decided to expand Calming Cacao to an actual menu of flavors, introducing a second option that keeps with that chocolatey theme in a delicious White Chocolate. You get all of the supplement's original relaxing ingredients, including theanine, chamomile, valerian root, reishi mushroom extract, hops, and with only 3g of carbs and 20 calories.
Like all of Anabolic Designs' many other functional products and sports nutrition supplements, the new White Chocolate Calming Cacao can be purchased directly from the brand's through its online store at $39.99 for a tub of 20 hot chocolate servings.