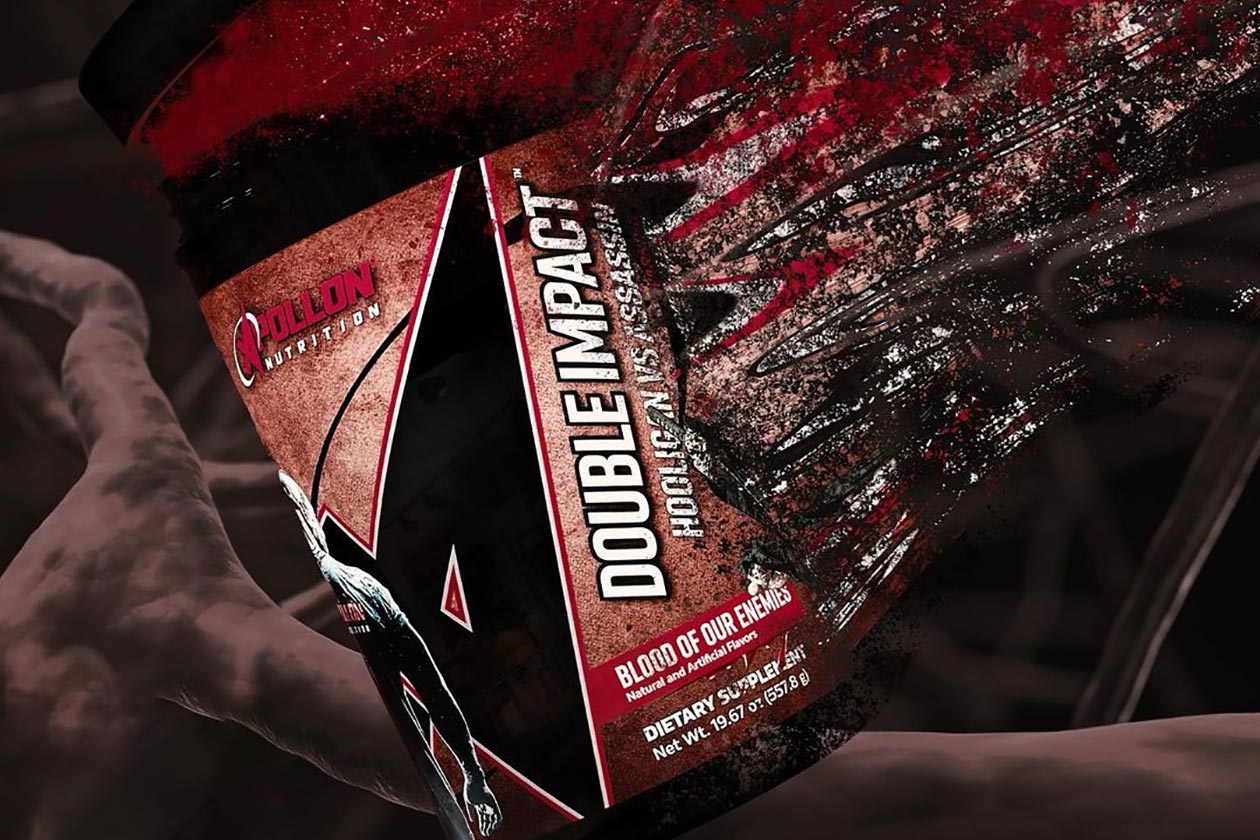 Yesterday Apollon Nutrition announced it had put yet another reformulation into production with a new and improved version of its more balanced and well-rounded stimulant pre-workout, Hooligan V6. That supplement is expected to arrive before the end of the year, although a day later, we have news of another reformulation that's coming soon, and this one is just as, if not more intriguing.
Apollon Nutrition has followed up its Hooligan V6 news with confirmation of Double Impact V2. For those unfamiliar with Double Impact, it was a pre-workout the hardcore brand brought out earlier this year that combines features of its two pre-workouts, Hooligan and Assassin. The hybrid product was also a limited launch, so there is a chance some fans may not have come across it.
The quote that essentially confirms the return of Apollon Nutrition's Double Impact and with a new formula as Double Impact V2 is, "… with so many upcoming new releases and new formulas of Assassin V7 and soon Hooligan V6 being revamped, Double Impact V2 would have to step up as well…" It's pretty clear the brand has plans for the sequel and to improve on the original intense experience.
We don't know when Apollon Nutrition is going to be dropping Double Impact V2 or even putting it into production; as the brand noted, it has several new supplements already announced and on the way. We'll share more news as it comes in and definitely look forward to seeing what the hardcore company does to take Double Impact up a notch.