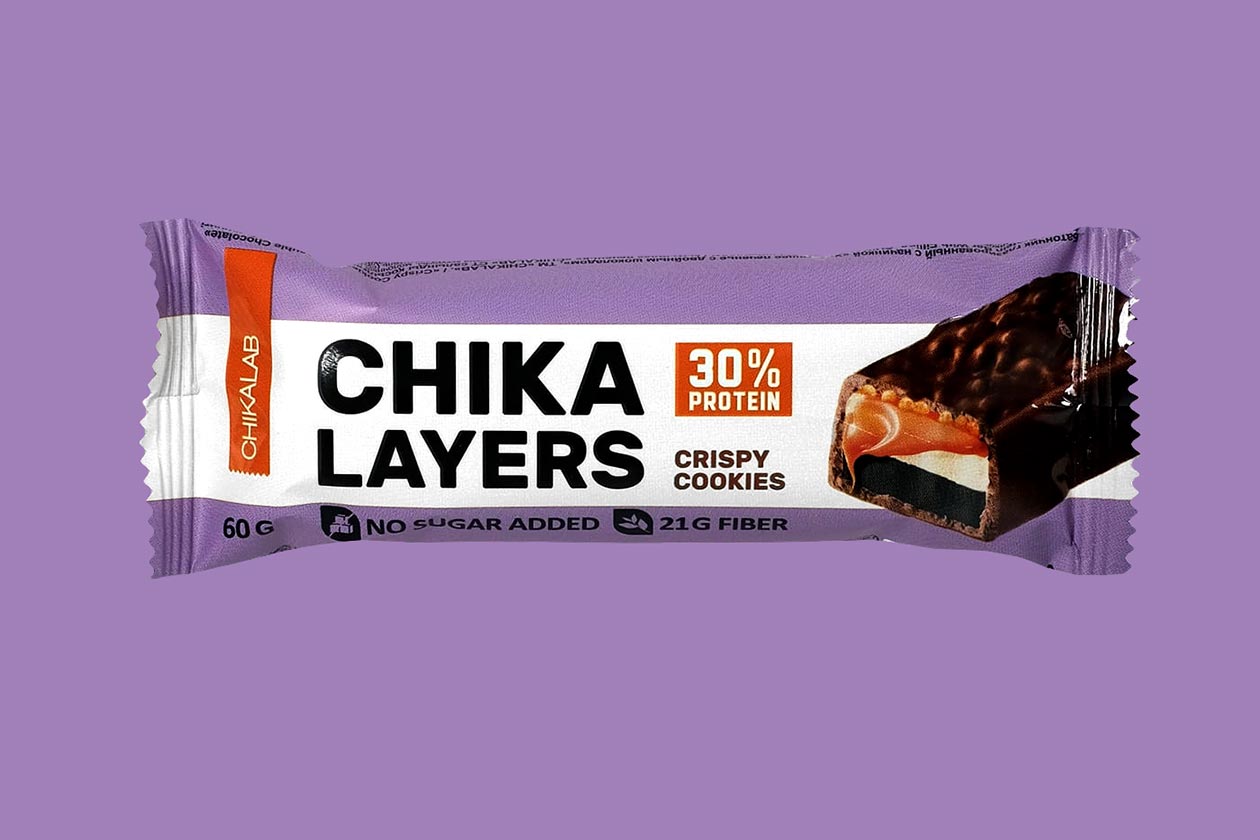 To go with its delicious new high-protein ice cream on a stick, Protein Ice, Bombbar has also dropped an entirely new product under its functional spin-off brand Chikalab. It is that brand where the Russia-based Bombbar tends to get most creative, with intriguing treats like the chocolate-covered Chikapie, the chocolate block Chika Sport, and the crispy protein balls Dragee.
Bombbar and Chikalab have introduced Chika Layers, a traditional bar format protein snack with a solid 18g of protein, an impressively low 2.1 to 3.5g of carbohydrates, no sugar, 7.5 to 8.5g of fat, and 196 to 201 calories. As per usual, the brand has launched the all-new product with a selection of flavors, half of which are relatively common, while the other half are not so common combinations.
Bombbar's Chikalab Chika Layers protein bar comes in Crispy Cookies and Hazelnut Caramel options; then you have the slightly less familiar flavors, Toffee Caramel and Pistachio Yogurt. They each have multiple layers to them, hence the name, where you get two different colored doughy bases stacked on one another, a gooey layer, and all covered in delicious no-sugar chocolate.
All of those were made available through the brand's website last week at 1548₽ (21.28 USD) for a box of 12, and while they have since managed to sell out completely, they are expected back soon.