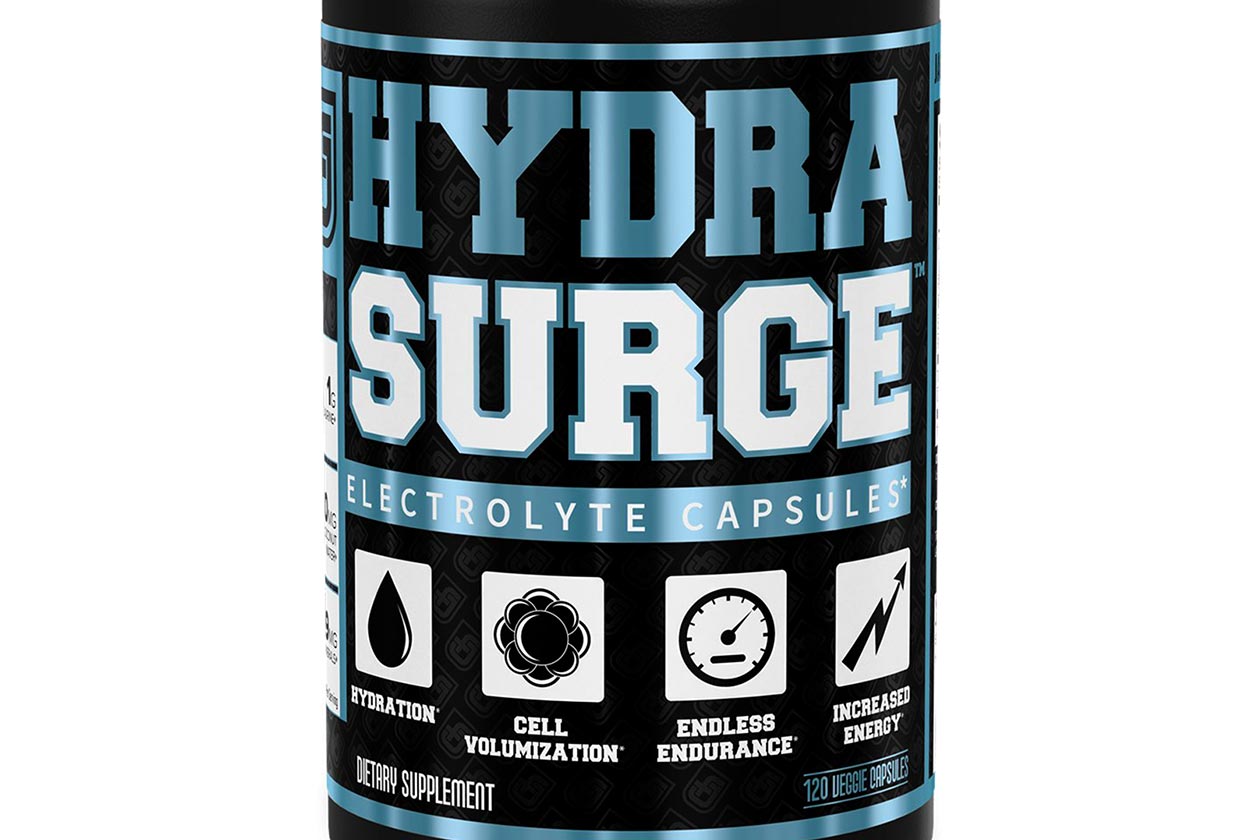 HydraSurge is Jacked Factory's electrolyte-based supplement formulated specifically to support hydration, performance, and endurance, and it comes in six different flavor options. There are actually two ways you can enjoy HydraSurge in its original format with your typical tub of bulk powder, or the brand offers boxes of ten single-serving stick packs.
Starting this month, there is another way fans of Jacked Factory can purchase and utilize HydraSurge. The Canadian company has taken each and every one of the supplement's ingredients and dosages and put them into capsules. The HydraSurge spin-off still packs a gram of taurine, half a gram of coconut water, and electrolytes, including TRAACS minerals.
The only downside to Jacked Factory's capsule version of HydraSurge is it will cost you quite a bit extra compared to the original flavored powder. Through the brand's website, a bottle of the pill HydraSurge will cost you $24.99, which is the same as a tub of HydraSurge; however, you only get 30 servings in the new product, instead of 60 like in the powder.