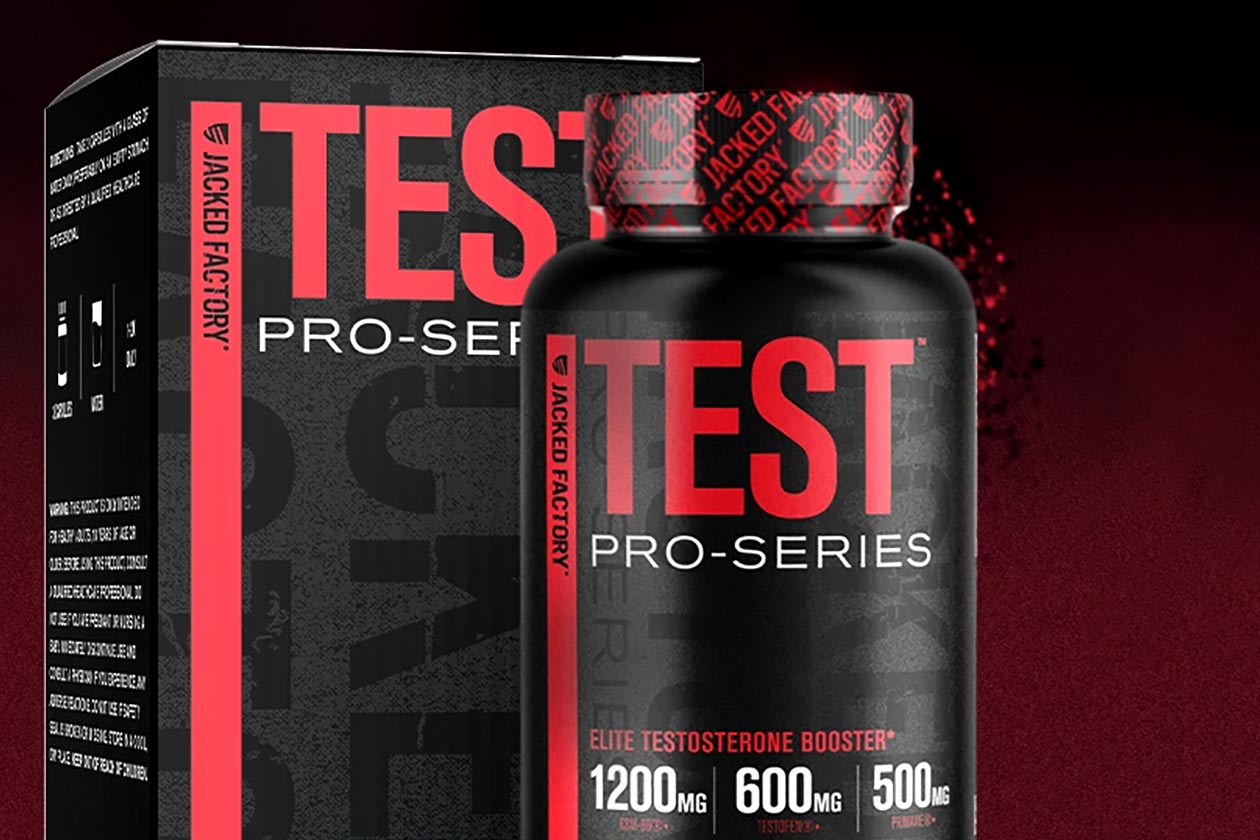 Earlier in the year, Jacked Factory turned its Pro Series of advanced sports nutrition supplements into an actual series, as originally it only had one product in it with Burn Pro. The brand welcomed four all-new supplements to the collection with Pre Pro, Focus Pro, Joint Pro, and our favorite of the additions in Build Pro, and now there is the entirely new Test Pro.
Test Pro is Jacked Factory's testosterone boosting product for its growing Pro Series. The supplement features a handful of premium ingredients to naturally support testosterone production, leading to better strength and muscle gains. There are seven ingredients in Test Pro, five of which are branded, including a solid 600mg of the multi-benefit KSM-66 ashwagandha.
Alongside the KSM-66, there is 250mg of Primavie shilajit, 300mg of Testofen fenugreek, 100mg of LJ100 longjack, and 5mg of the commonly used BioPerine black pepper to improve absorption. In addition to all of that, Jacked Factory's Test Pro has just two other features, both of them regular standard versions with 1.5mg of boron and 125mg of quercetin dihydrate.
Fans of Jacked Factory and those interested in trying the newest and sixth overall entry into its Pro Series can grab Test Pro from the brand's direct-to-consumer online store at $39.99 for a bottle of 30 servings.