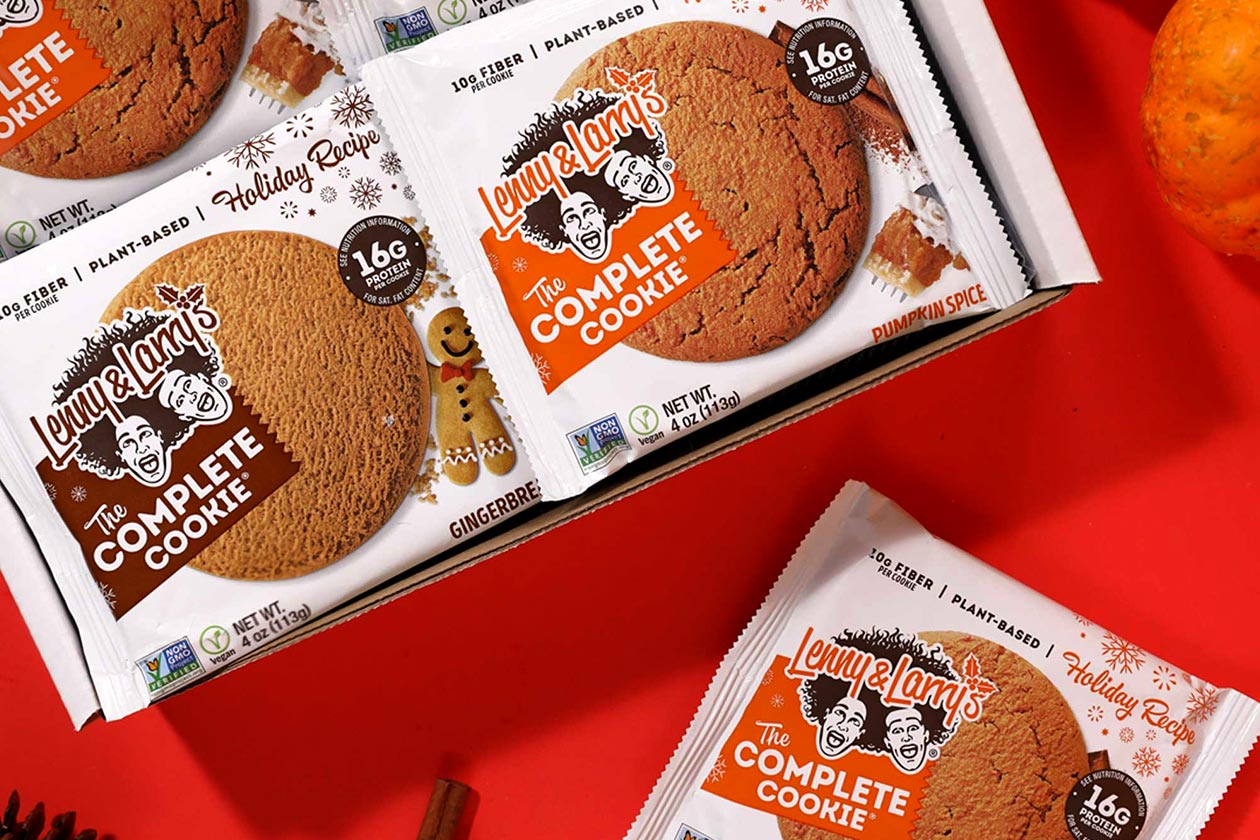 As you may already know, it is that time of year, where supplement companies and functional food brands bring out their pumpkin-themed seasonal products and flavors. Some of the creative companies have even decided to bring back their holiday-themed items, albeit a few months early, such as Grenade and its Gingerbread Carb Killa Protein Bar.
This week it is Lenny and Larry's turn, and it has joined in on two sides of the seasonal fun, returning its Fall-themed flavor of Complete Cookie and two of its Christmas-themed creations. Now available once again from the popular protein snack brand is its Pumpkin Spice Complete Cookie, as well as Gingerbread and Peppermint Chocolate Complete Cookies.
They are all limited edition, seasonal flavors that aren't going to be around for good, as we've seen in previous years, and still feature the Complete Cookie's usual macros, including 16g of protein per cookie. The products also only appear to be available through Lenny and Larry's website in a bundle where you get a box of 12, four of each flavor, at $23.95.