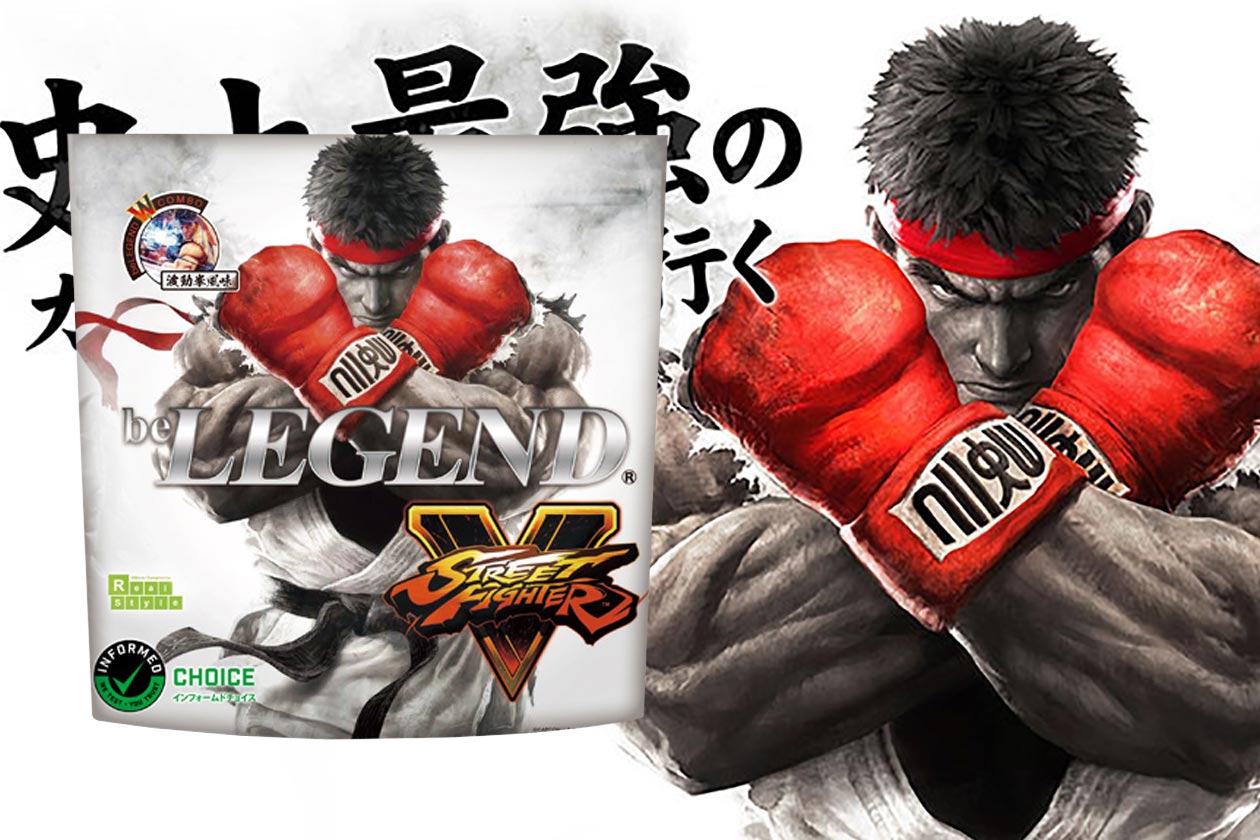 As it did around this time last year as well as the year before, Japanese supplement company Be Legend has teamed up with the legendary video game Street Fighter for two special edition flavors. Fans of the brand that remember its 2020 Street Fighter collaborations will be familiar with what it has put together for 2021, as they are both previously released products.
In 2019, Be Legend launched a protein powder-themed around Street Fighter character Ryu and his signature move, Hadoken. Last year that special edition flavor returned alongside two more character and move-inspired efforts based on Ken and Chun-Li. For 2021 all but the Chun-Li Street Fighter collaboration have returned with Ryu's Hadoken and Ken's Shoryuken.
As far as we know, there is no change in flavor or formula, with Be Legend and Street Fighter's signature move-named options Hadoken and Shoryuken still being intriguing, whey-based protein powders. The brand is actually only making the collaborations available for purchase from the retailer Real Style for a very limited time from today through to Friday in 1kg bags.