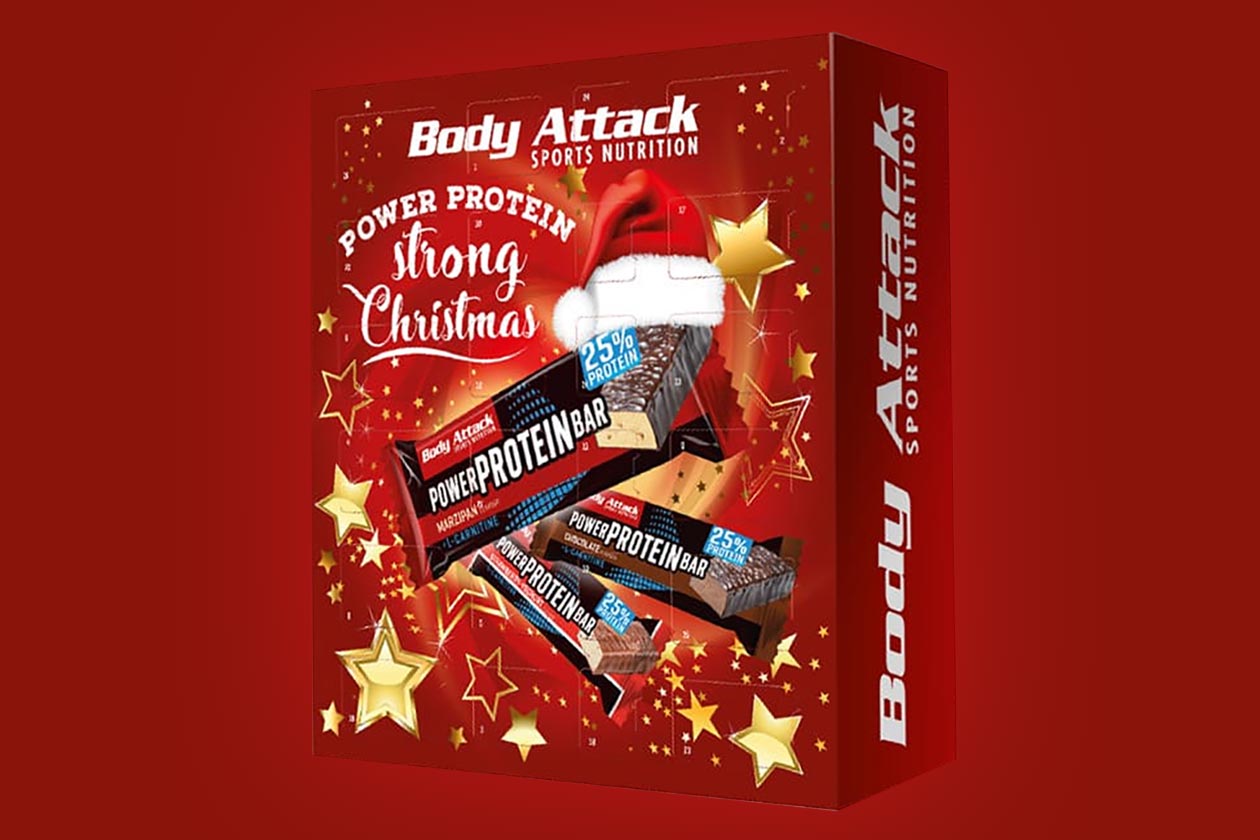 Like last year, German brand Body Attack has put together a special edition flavor of one of its protein powders for Christmas with a Baked Apple Cinnamon Power Protein 90. It turns out that isn't all the supplement company has lined up for the season of giving, with another item now available alongside that flavor, and it's a lot more exciting.
Body Attack has come out with its own custom advent calendar for 2021, which instead of being full of high-sugar chocolates and treats, is packed with full-size protein bars. The calendar has the usual 24 windows, each surprising you with a medium 35g bar providing 8.7g of protein, 16g of carbohydrates, 10g of sugar, 3.6 to 4.8g of fat, and about 140 calories.
Body Attack has put all seven flavors of its Power Protein Bar into the advent calendar, although while you know their macros, you don't know what flavor you get until you open each window. The variety of flavors includes Chocolate, Vanilla Stracciatella, a unique Marzipan, Muesli Yogurt, Caramel Toffee, and Coconut, and Strawberry Yogurt.
You can now purchase Body Attack's advent calendar through its website at €29.99 (34.70 USD), and with December still a couple of months away, you've got plenty of time to have it ready for December 1st.