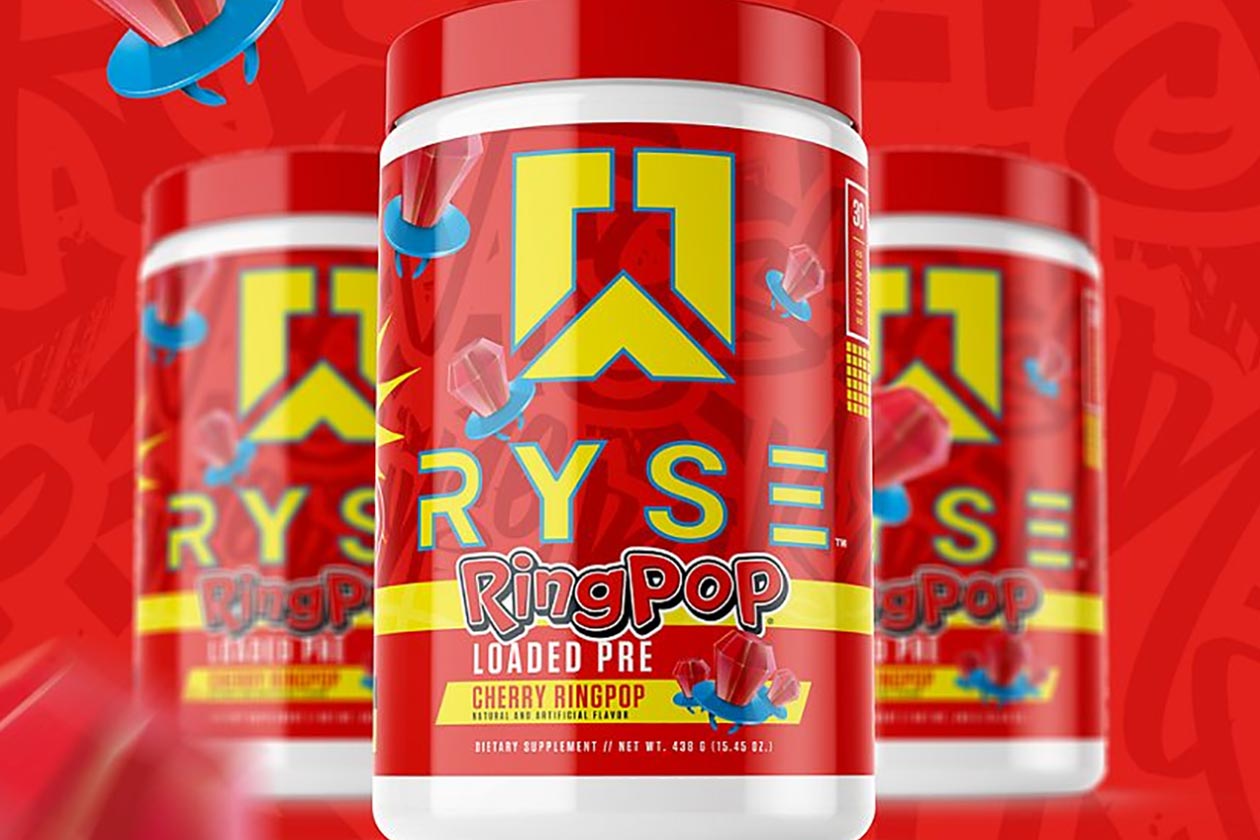 A few months ago, RYSE confirmed it had many more collaborations up its sleeve beyond its first-ever authentic partnership with the SunnyD Tangy Original flavor of its packed out Blackout Series Pre-Workout. The brand named three other candies it had authentic flavors in the works with, including Smarties, Bazooka Bubblegum, and the iconic Ring Pop, which has now been previewed.
RYSE and Ring Pop have created a Cherry Ring Pop flavor for its more recent, slightly simpler, and high focus stimulant pre-workout in Loaded Pre. The brand actually launched that product around the time it announced all of those upcoming collaborations in June. It features highlights such as 3.5g of beta-alanine, 4.5g of citrulline, and 10mg of Thinkamine vincamine for that high focus.
With the full image of RYSE and Ring Pop's Cherry Ring Pop Loaded Pre surfacing, we have to imagine the product itself will be getting a full release sometime soon. If the brand makes it available for purchase through its online store, you'll likely pay its usual Loaded Pre price of $39.99, and that is for a tub of 30 full servings, more than the 20 and 25 you get in its other pre-workouts.