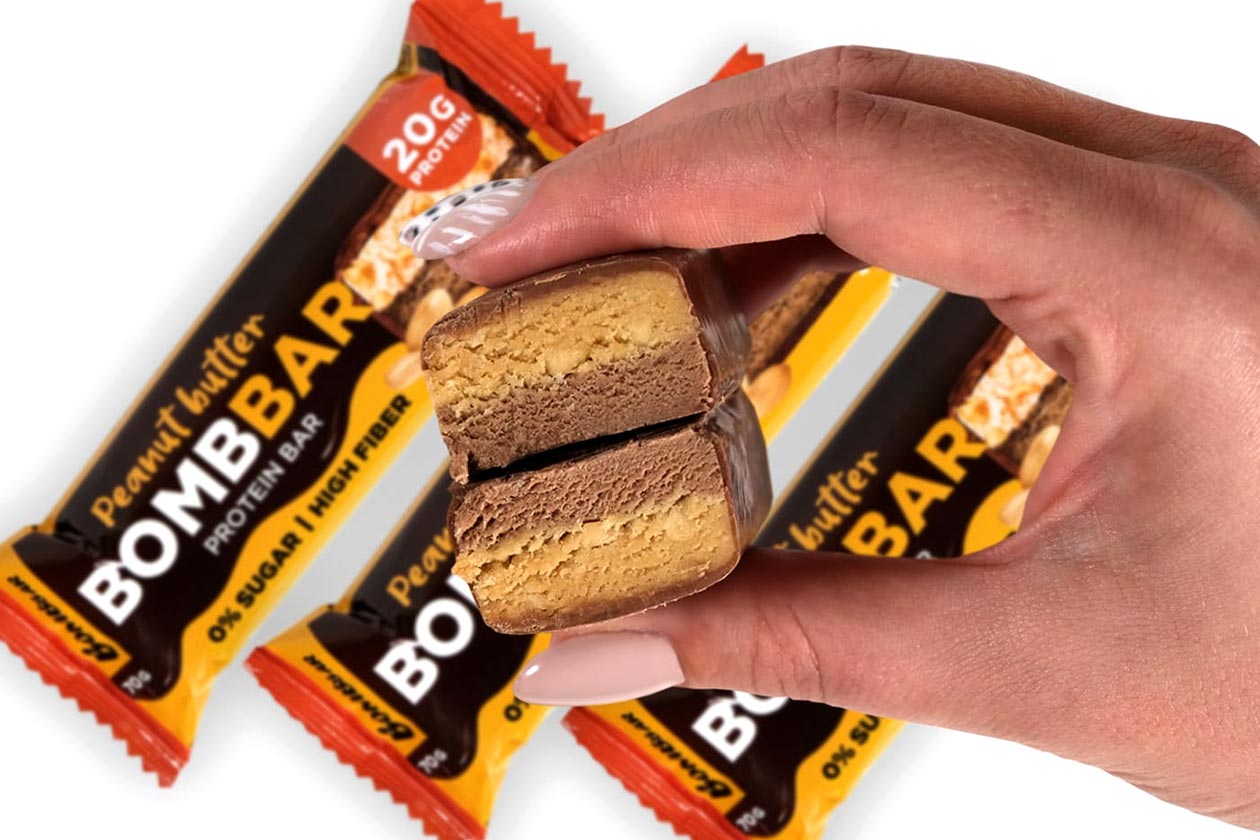 Bombbar has been rather busy this week, dropping a handful of new products, three of them beverages, and the other one was a Snickers-like snack under its spin-off brand Snaq Fabriq. Bombbar is back in the news today with its fourth story of the week, and similar to the Snaq Fabriq release, it is in regards to a bar format product by the name of Peanut Butter Bombbar.
True to its name, the protein snack has two separate layers at its heart; one is peanut butter and the other chocolate, all wrapped in even more milk chocolate. The product is quite heavy, weighing in at 70g, so a little more than your typical 60g protein bar, although it's still relatively lean at 20g of protein, 5g of carbohydrates, no sugar, 14g of fat, and a calorie count of 266.
The Peanut Butter Bombbar comes in only one flavor at the moment, although that's not to say the brand won't expand it at some point with something else that keeps that double layer, nutty theme alive. As always, the best place to go to get your hands on the latest from Bombbar is its Russian online store at 1440₽ (20.24 USD) for a box of 12 peanut buttery protein bars.