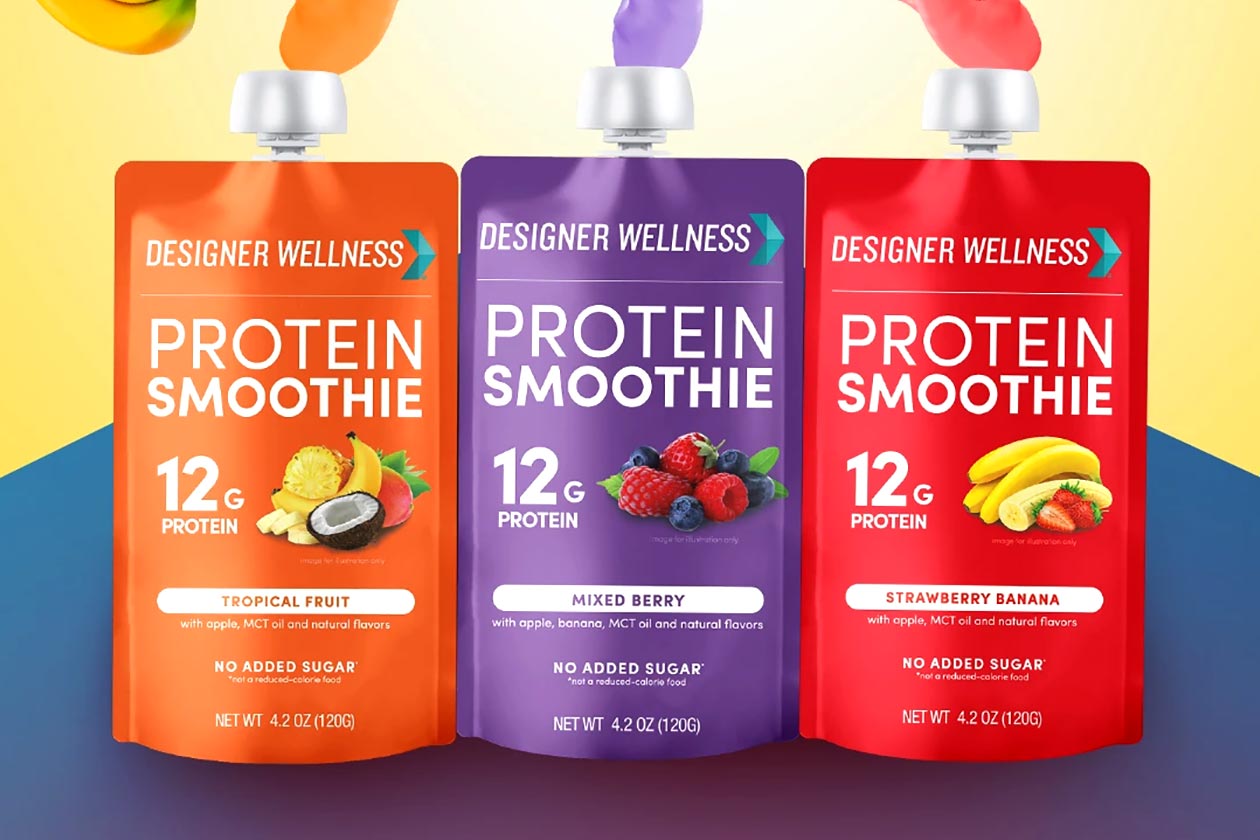 Designer Wellness, the brand behind the popular Designer Protein line of protein powders, has a new kind of on-the-go protein solution out this week with Protein Smoothie. While the name has you thinking it, the product does not come in a bottle or anything like that, but a squeeze pouch and featuring a balanced nutrition profile from a blend of smoothie-style ingredients.
Protein Smoothie from Designer Wellness packs 12g of protein into each 4.2oz pouch, coming from one of the biggest ingredients in its formula with whey isolate. The other macros rounding out the product are 7 to 8g of carbohydrates with 5 to 6g of that sugar and only a gram of fiber, 4g of fat, and a reasonable 120 calories, making for a relatively balanced on-the-go protein snack.
As mentioned, Designer Wellness's Protein Smoothie is made using fairly typical smoothie style ingredients, including pineapple and apple juice, and mango, banana, and strawberry puree. Those fruit features do change from flavor to flavor and, of course, play into their taste, with the three flavors on its menu being Tropical Fruit, Strawberry Banana, and Mixed Berry.
You can purchase Protein Smoothie alongside all of those Designer Protein supplements in the Designer Wellness online store, and it'll cost $35.99 for a box of 12. That works out to a reasonable $3 per Protein Smoothie, and you can purchase the product in all one flavor, or there is a variety bundle with four each of Tropical Fruit, Strawberry Banana, and Mixed Berry.