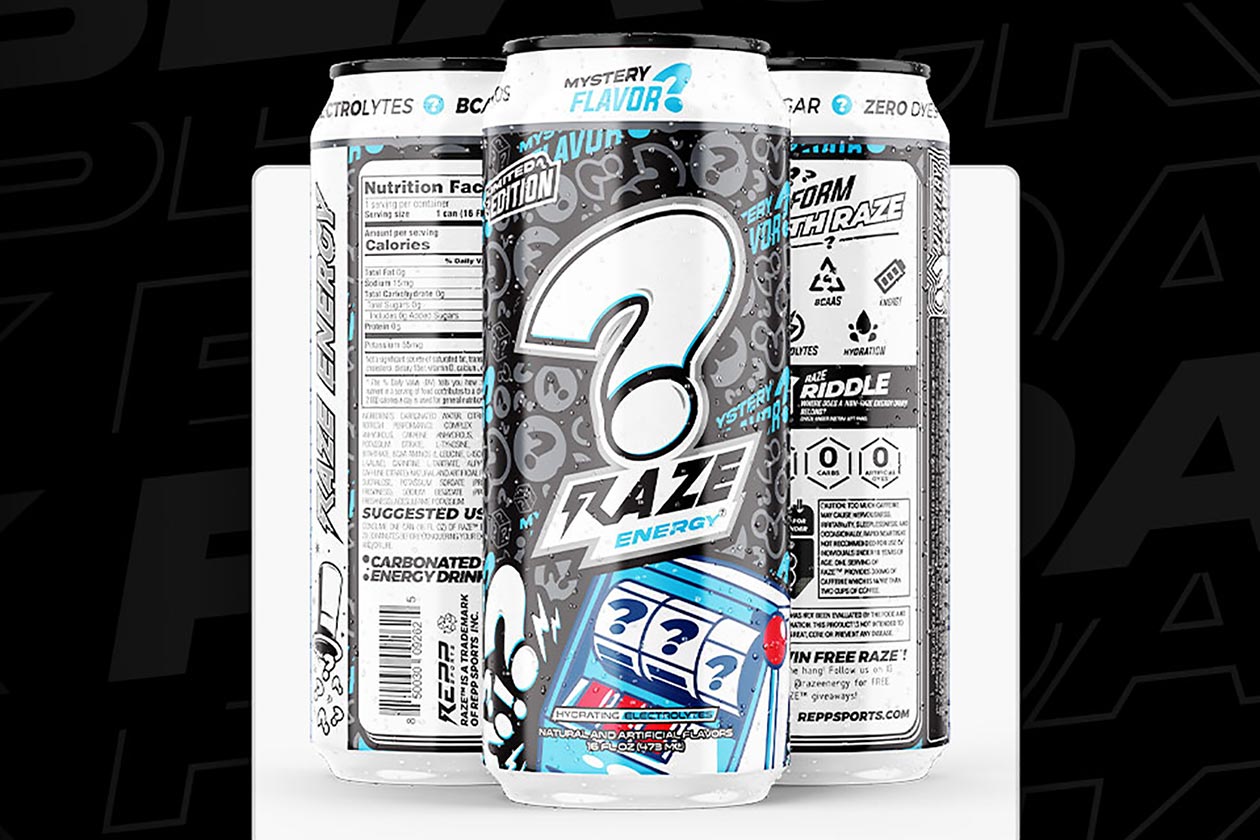 RAZE Energy already surprised us this week with the reveal of its Mystery Flavor RAZE Energy drink, said to be launching for Black Friday. That was originally meant to mean the product would become available on Friday of next week, although the brand has brought it forward to today, and it has combined it with the early launch of its Black Friday sale.
You can now head to REPP Sports' online store and grab Mystery Flavor RAZE Energy at the usual direct-to-consumer price of $29.99 for a case of 12 cans. As mentioned, the brand has also brought forward its Black Friday sale, which mostly involves discount on apparel, accessories, and REPP's protein powder, and some freebies, and certain order amounts.
The freebies will require you to purchase more than a case of RAZE Energy with $39 getting you a free Mystery Bundle, and there is no real explanation of what exactly that is. At $69, you get the Mystery Bundle, and a duffle bag or hoodie; then, at the top purchase tier of $119, you get all of the above and a tub of the pre-workout powder version of RAZE.
Do remember the Mystery Flavor RAZE Energy drink is a limited edition product and won't be around for long. Basically, as we always suggest, if you like the look of the special edition release, get in sooner rather than later so you don't miss out, especially since it's RAZE.