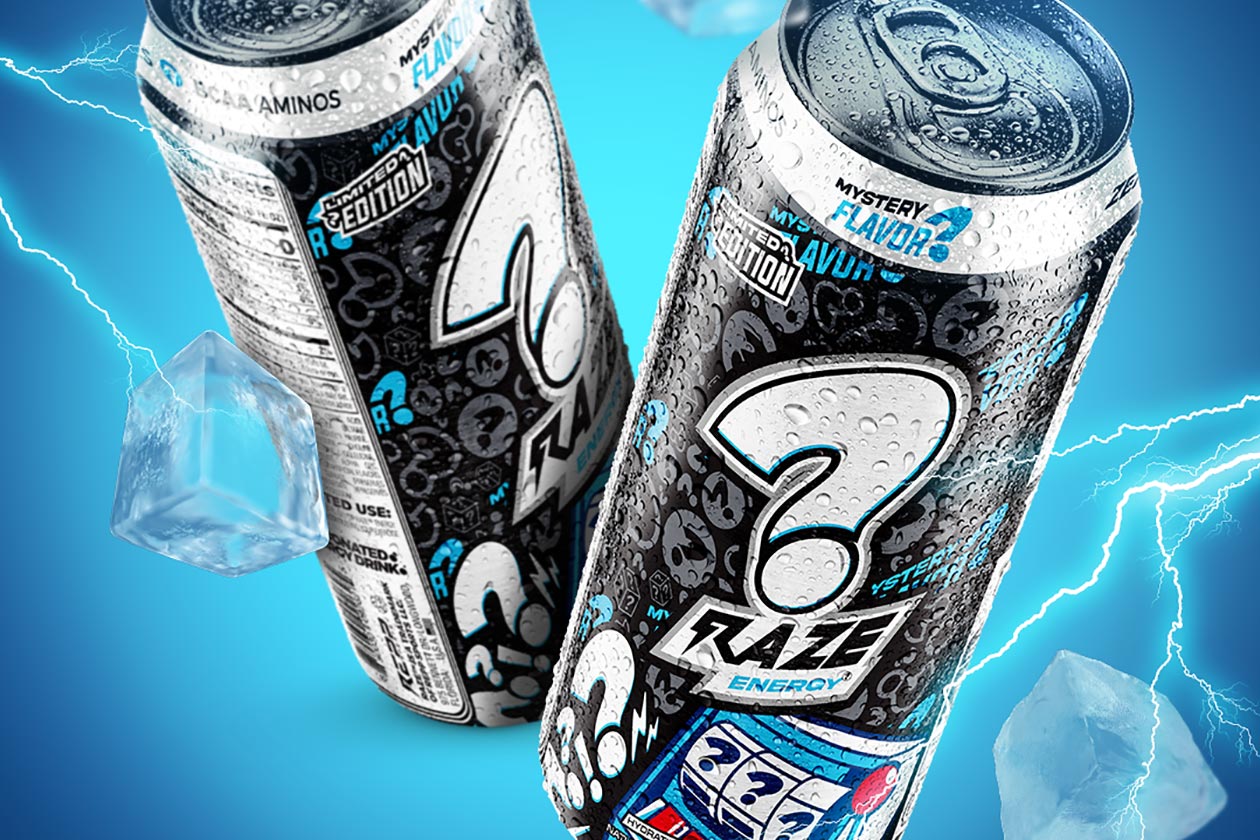 Since June, the popular energy drink RAZE Energy has been consistently releasing a limited edition flavor every month, and they've all been something fun and creative. There was the all-out sour candy effort Franken Sour for Halloween, the sweet and colorful flavor Rainbow, and just a couple of weeks ago, we got Berries & Cream for November.
The top-tasing RAZE Energy has revealed it is truly treating fans this month and is actually dropping a second limited-time flavor instead of keeping it at one, like the last six months. For the major annual sales event that is Black Friday, going down next week, the beverage brand is rolling out a special edition flavor in Mystery Flavor RAZE Energy drink.
The latest limited RAZE Energy is indeed named Mystery Flavor, giving you absolutely no indication of what it's meant to taste like. All you have to go off is it won't be like any other flavor of the energy drink, and knowing how good the lineup tastes, it should be enjoyable, regardless of what it is. You still get all of the product's main ingredients, with 300mg of caffeine for energy, BCAAs, and no calories.
Once again, the Mystery Flavor RAZE Energy drink is launching right on Black Friday, so Friday of next week. Because of when it's dropping and how frequently we see deals and discounts from RAZE, Mystery Flavor will likely debut with a massive sale. We don't have any idea on what it involves, although being Black Friday, you know the brand will go big.