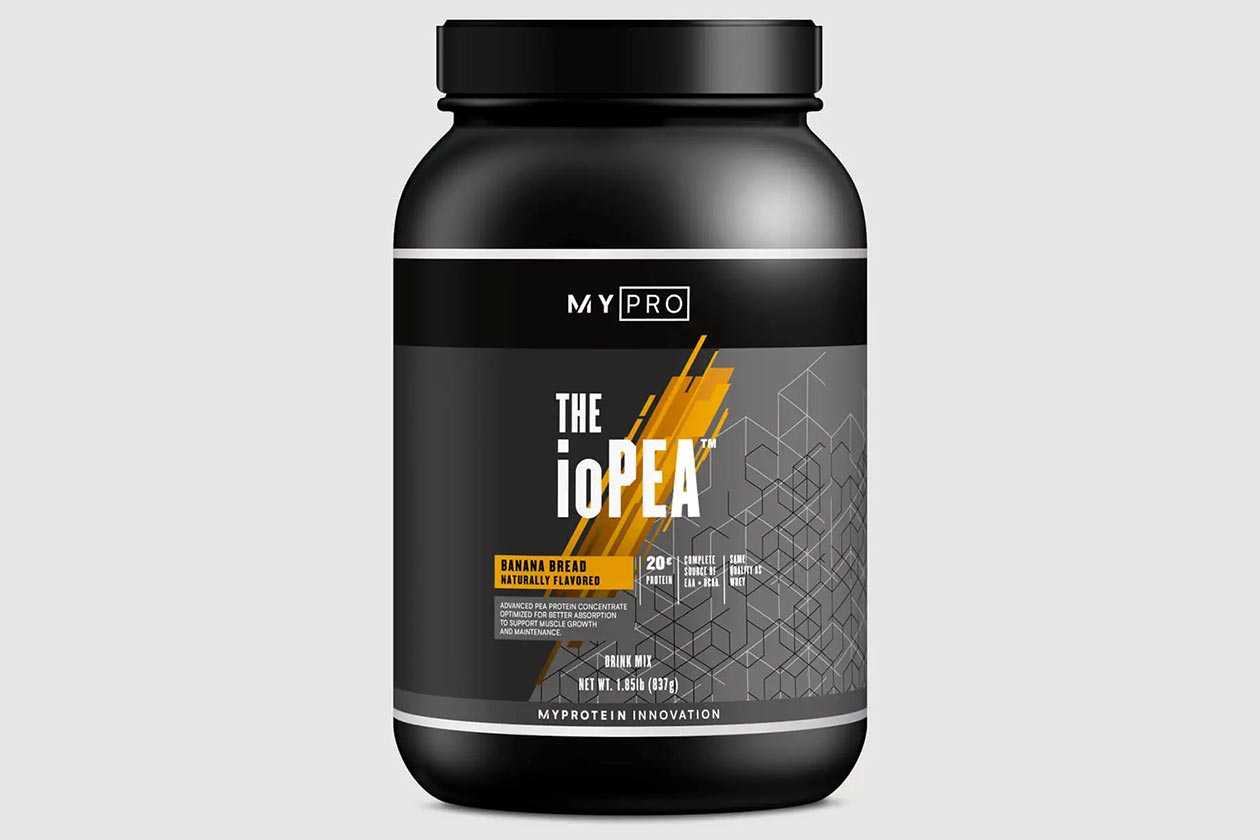 Myprotein in the US has also dropped something new for the week of Black Friday with a plant-based, vegan-friendly protein powder under its MyPro Series. The new supplement is The ioPea, powered, of course, by the premium pea protein of the same name, which has nearly three times the bioavailability of regular pea protein and essentially puts it on the same level as whey.
Myprotein's The ioPea packs 21g of protein per serving, all from that premium, bioavailability-enhanced ioPea, alongside 3g of carbohydrates, zero fat, and a lean 100 calories. The brand has put together just one flavor to start for its powerful plant-based protein powder in Banana Bread, and it's available now exclusively through Myprotein's US online store at us.myprotein.com.
The price of The ioPea directly from Myprotein is high at $69.99 for a tub of 30 servings, although it is, as mentioned, Black Friday week, and the brand is running a strong sale. You can currently throw in the coupon "GOAT" for 45% off The ioPea, bringing it down from that $69.99 to a much more competitive $38.49, and at that order amount, Myprotein offers free shipping.