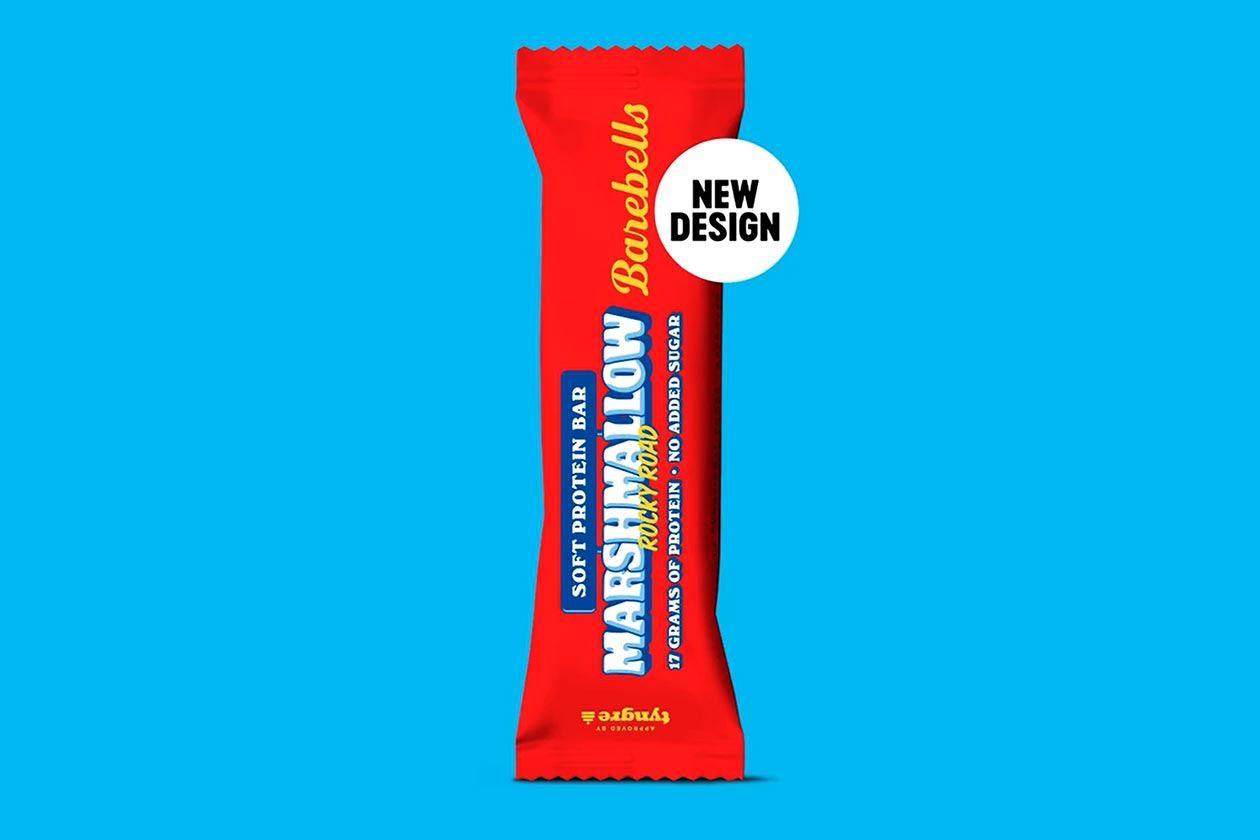 When the always enjoyable Swedish brand Barebells released its Christmas edition protein bar flavor for 2021 with Marshmallow Rocky Road, we mentioned this is something it's done every year for the past few years. Another interesting bit of information is the last three limited holiday flavors the functional company put together proved so popular it made them permanent products.
When Barebells transitions a product from a Christmas edition to ongoing, it usually does so in the New Year or at least after the big day. The brand has now come out and confirmed this year's festive flavor is getting that permanent treatment. Despite only being on the market for about a month and a half, the Marshmallow Rocky Road Barebells Protein Bar is no longer a limited-time launch.
Barebells has not changed the flavor, nutrition, or name of its ongoing Marshmallow Rocky Road Protein Bar, only tweaked its branding a bit, keeping the same colors but removing the snow. Being that the product is still our number one rated protein bar and Rocky Road is a favorite flavor, we're definitely going to get our hands on this one and see if Barebells delivers as we know it can.