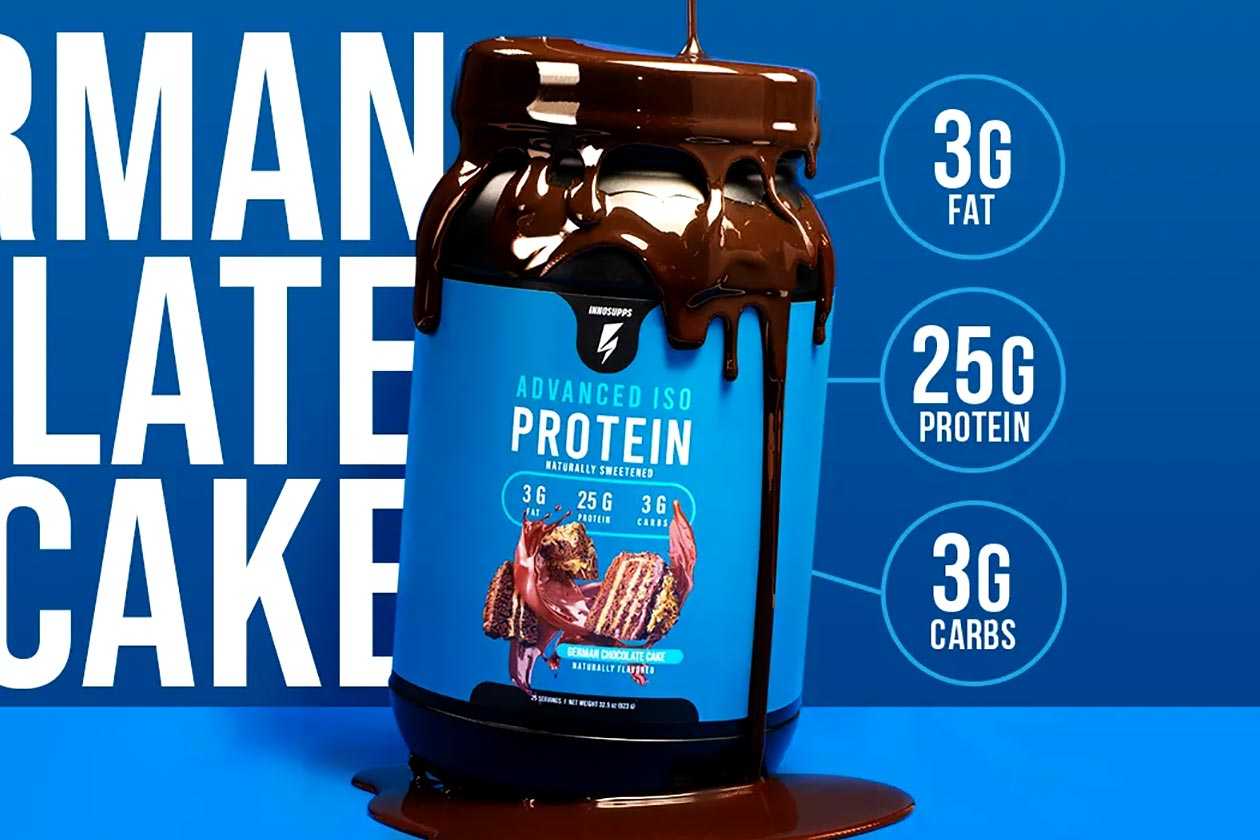 Something we tend to see InnoSupps do quite frequently is release new flavors, mostly for its various protein powders, and that is what we have again this week. The popular brand has followed its Strawberry Shortcake flavor of Clear Vegan Protein from October with another option for its premium whey isolate-powered supplement, Advanced ISO Protein.
Taking InnoSupps' lean and fast-absorbing Advanced ISO Protein to a total of six different flavors is the traditional delicious dessert German Chocolate Cake. The brand looks to deliver that classic German Chocolate Cake taste combination of rich chocolate and sweet coconut, all mixed in with the clean nutrition profile of a whey isolate-based protein powder.
InnoSupps has said its German Chocolate Cake Advanced ISO Protein is only available for a limited time, so this one won't be around forever. The product has also debuted on the brand's website with the coupon "TAKE20" for a solid 20% off to drop the supplement down to $40. You get 25 full servings per tub, with each of those servings providing a solid 25g of protein.