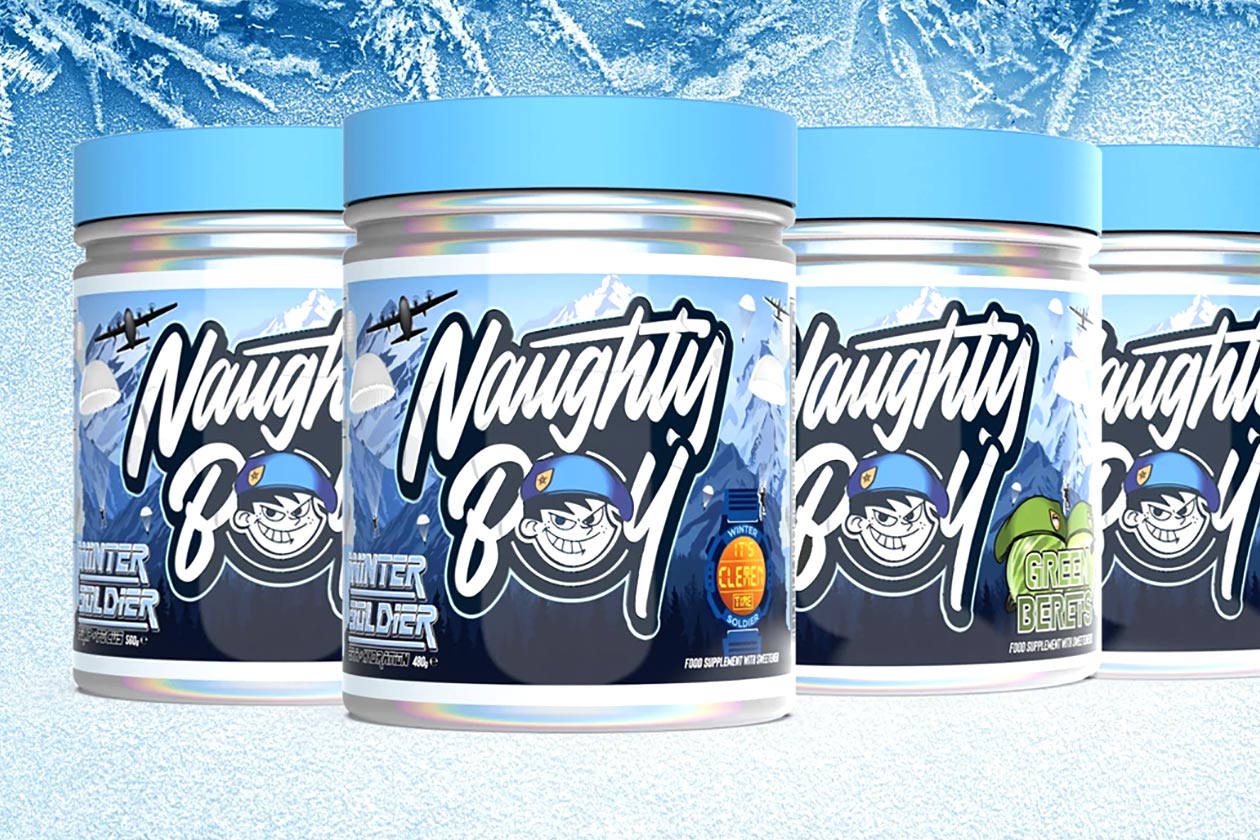 In the lead-up to the month of December, our back-to-back International Brand Of The Year winner, Naughty Boy, unveiled its incredibly impressive Winter Soldier Collection. It is a selection of supplements that will only be available during the cold winter months, and they're all loaded and well-dosed, especially the pump pre-workout featuring a huge 5g of nitrate ingredients.
Naughty Boy's Winter Soldier Collection consists of the packed out Pump + Focus, the amino EAA + Hydration, the stimulant-based Pre-Workout, and the comprehensive Life Pac. Originally the entire Winter Soldier line was expected to be out and available sometime in December, although there have been some delays, pushing back the launch, although it's not too much more of a wait.
Naughty Boy has confirmed its Winter Soldier Collection is going to be in stock next week and to give everyone the chance to secure themselves units, the brand is taking pre-orders on its website starting Monday. Naughty Boy has also posted the prices of each of its seasonal supplements, and they're extremely reasonable, especially considering how much each one has packed into it.
EAA + Hydration is the cheapest entry in Naughty Boy's Winter Soldier Collection at £28.99(39.09 USD), followed by Pre-Workout at £36.99, Pump + Focus at £38.99, and the health formula Life Pac at £39.99 (53.92 USD). They also come in their own individual flavors with It's Clemen Time for EAA, Blood Banana Pre-Workout, Militant Starfruit Pump + Focus, and Green Berets Life Pac.