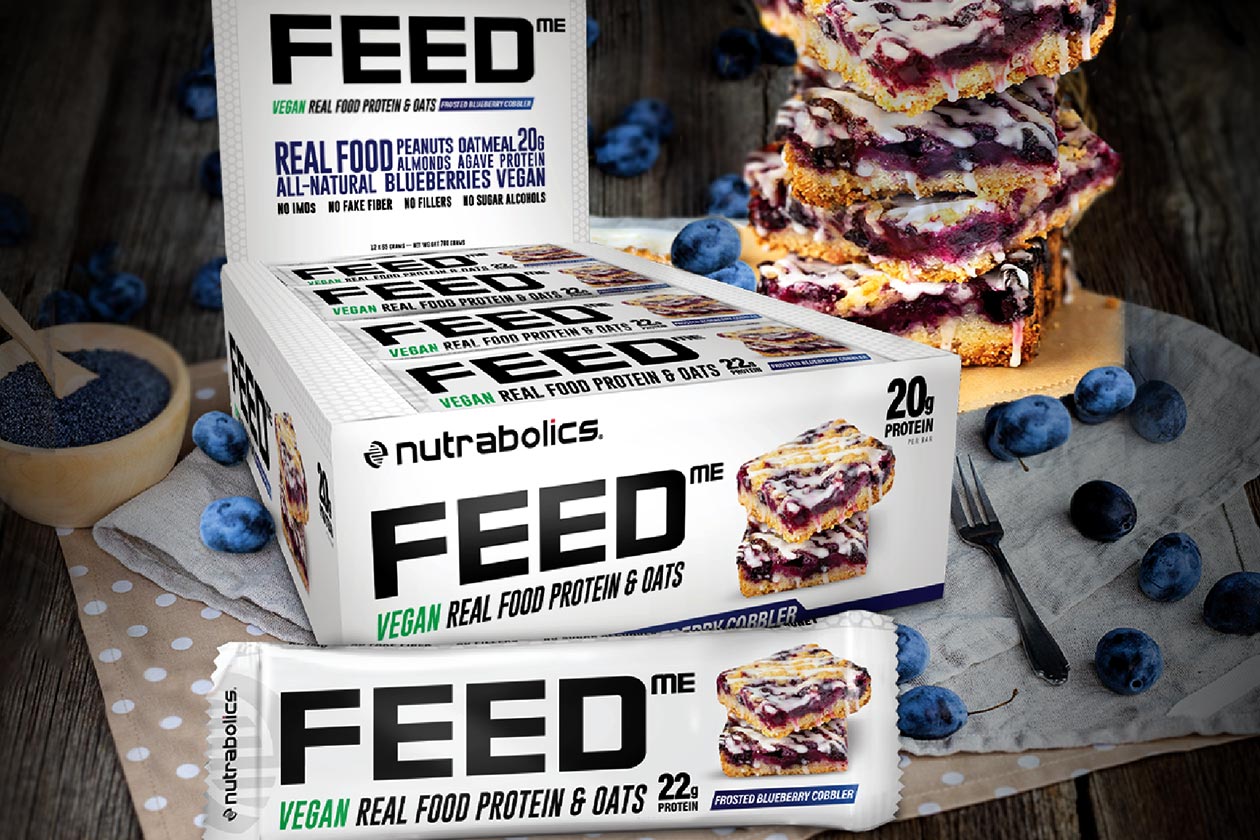 The Feed Bar is Nutrabolics' real food protein snack featuring an enjoyable, crumbly, and wholesome consistency, topped with deliciously sweet chocolate. It has a solid amount of protein at 22g alongside 30g of carbohydrates with 14g of that sugar, 10g of fat, and 298 calories with its main ingredients, including whey isolate, granola, honey, and peanut butter.
Since the debut of the Feed Bar, Nutrabolics has released the spin-off snack, the Feed Soft Baked Bar, and next month it is coming out with another one for a separate market. The Vegan Feed Bar is an all-new protein bar coming from Nutrabolics in the New Year, aiming to provide the same sort of experience and nutrition as the original but completely vegan-friendly.
By the looks of things, the upcoming Vegan Feed Bar will have slightly less protein at 20g and maintain the product's clean approach with no IMOs, fillers, or sugar alcohols. The ingredients powering the plant-based version will, of course, be different from regular Feed Bar, featuring peanuts, almonds, oatmeal, and being vegan, it obviously won't have any whey.
Once again, Nutrabolics is set to launch its Vegan Feed Bar in the first month of the New Year, and it is going to be available in a flavor separate from the original's Peanut Butter Chocolate and Salted Caramel Pecan with Blueberry Cobbler.