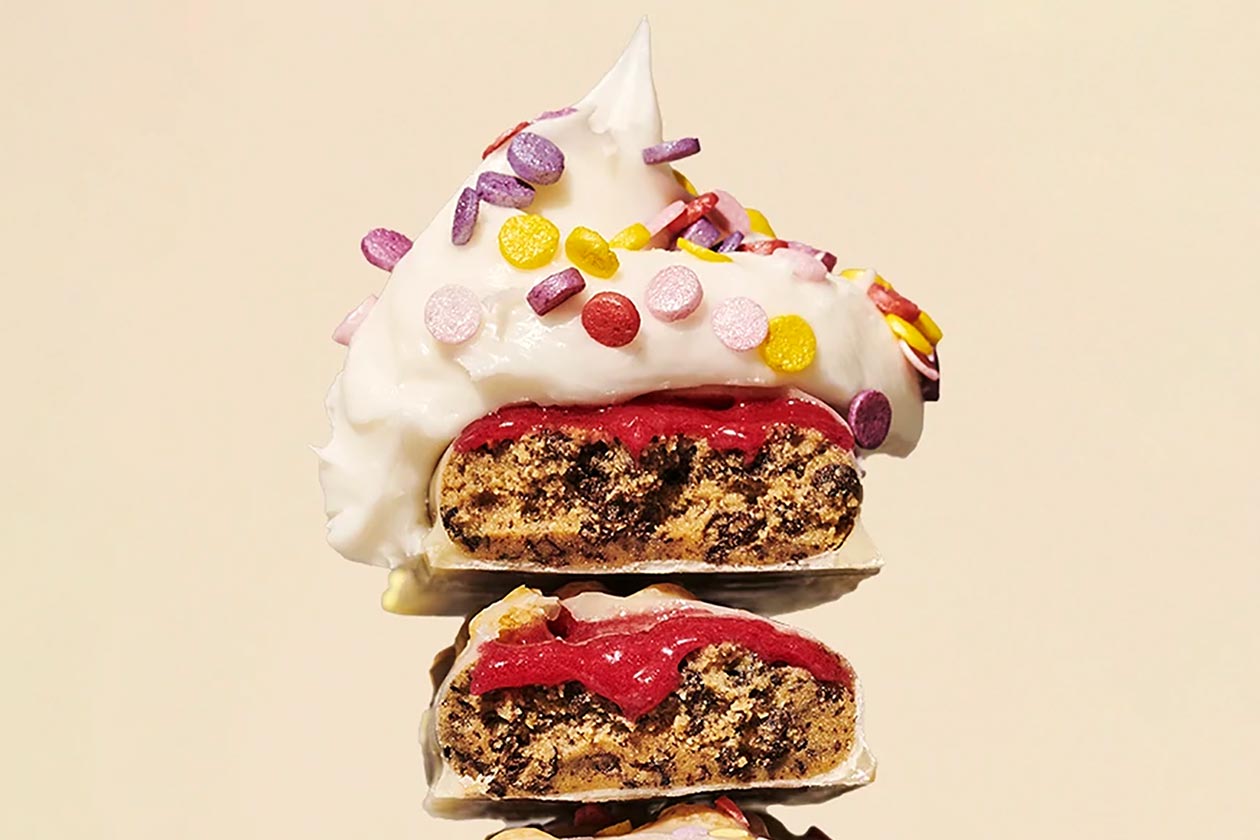 Plant-based brand Misfits managed to squeeze in several new flavor releases in 2021 for its flagship protein snack, the vegan-friendly Misfits Protein Bar. Fans of the growing brand were truly treated to some creative options, including Chocolate Speculoos, a classic Cookies and Cream, Strawberry and Cream, and the traditional two-part combination, Peanut Butter and Jelly.
This week we've got the first new flavor of the Misfits Protein Bar for the New Year, and it continues to reflect the brand's creativity. The newest addition to the protein-packed product is a common flavor here in the US, although not so much in the UK and Europe with Birthday Cake. It features a base vanilla flavor, a gooey jam center, and is covered in colorful birthday sprinkles.
The nutrition profile on the Birthday Cake Misfits Protein Bar is around the same as the protein snack's many other tastes with 15g of protein, 7.5g of carbohydrates, 3g of that sugar, 8.4g of fat, and 186 calories. As always, the first place to go to get your hands on the latest from Misfits is its own online store at misfits.health, where you can grab a box of 12 bars at £18 (24.71 USD).