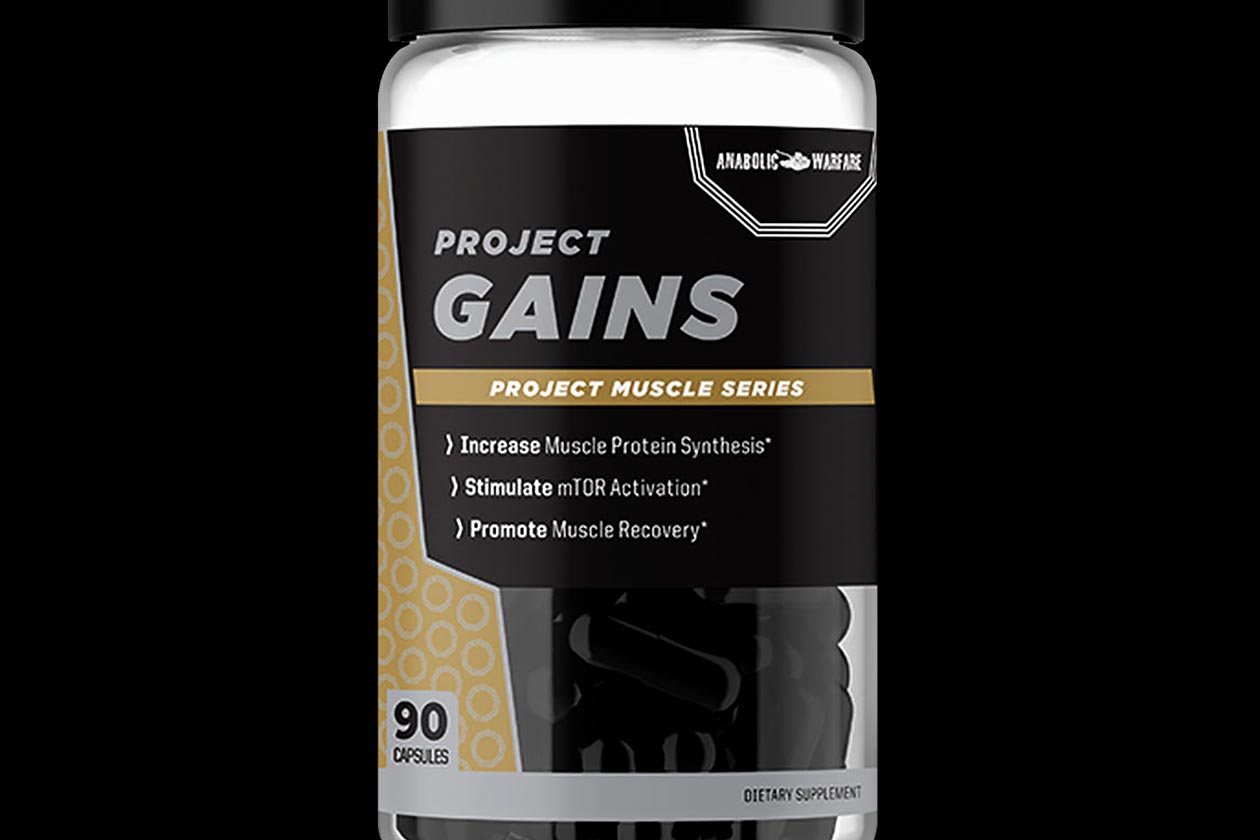 We've featured Anabolic Warfare and its exciting new Project Muscle Series quite a bit over the past few days, introducing Project Hulk, Project Density, and the lean gainer Project Cuts. It turns out there are several supplements in the line, as the brand just continues to roll them out, and today we have the more complex turkesterone-powered muscle builder Project Gains in the spotlight.
Project Gains does indeed feature the increasingly popular ingredient turkesterone, like Project Hulk, although the overall formula is a lot more advanced. Anabolic Warfare has not stopped at turkesterone for Project Gains; it has combined the feature with other muscle strength, size, and recovery supporting ingredients, making for another complex entry in the Project Muscle Series.
Anabolic Warfare has packed four key ingredients into Project Gains with 600mg of premium Mediator phosphatidic acid, 150mg of pine bark, a gram of d-aspartic acid, and 200mg of ajuga turkestanica, standardized to 10% turkesterone. That turkesterone dose is much lower than Project Hulk, 60% lower to be exact, so if the popular muscle builder is the main ingredient you're looking for, then Hulk could be the better option if you're deciding between the two.
There is one more ingredient in Project Gains, and that is BioPerine black pepper at a solid dose of 5mg, which is included to help improve and enhance the absorption of the formula. The latest Project Muscle Series supplement is available now through Anabolic Warfare's online store, and as you'd expect, it is more expensive than Project Hulk at $59.99 for a bottle of 30 servings.