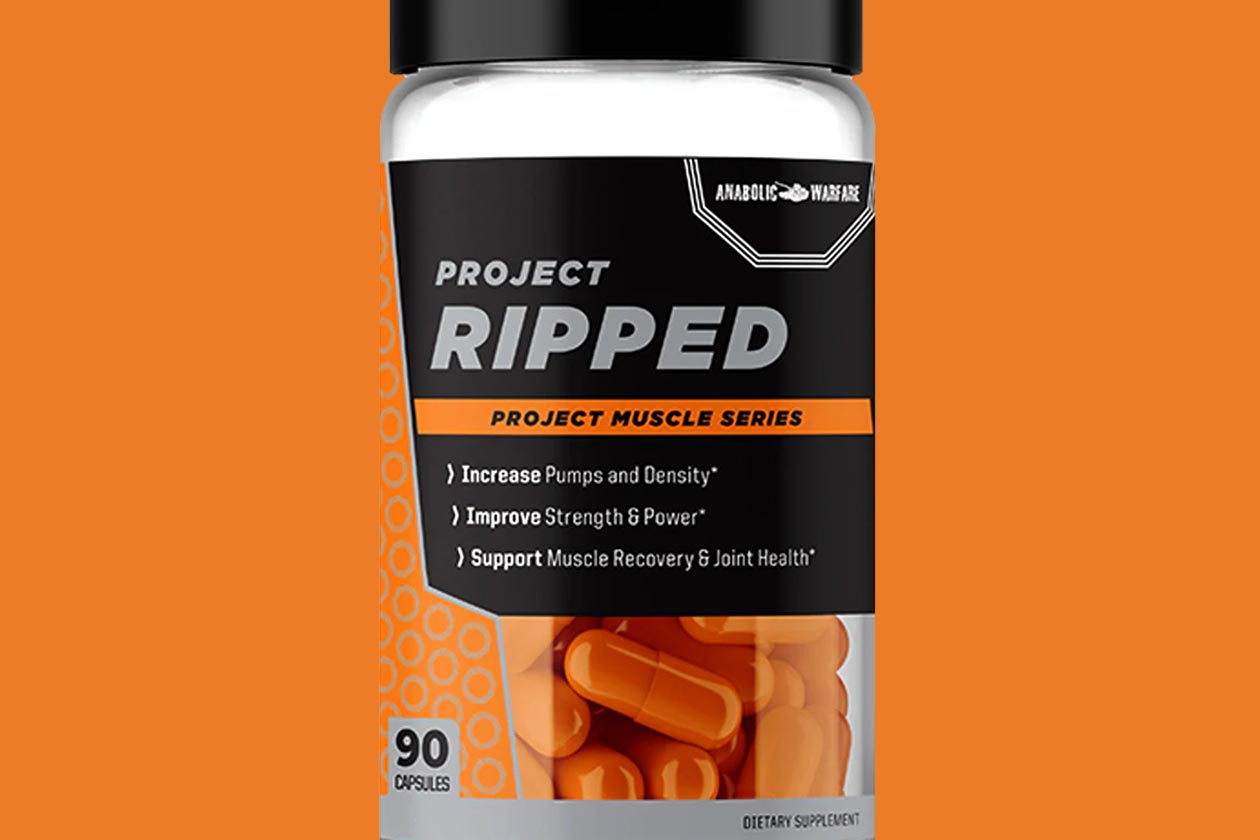 We're continuing to highlight Anabolic Warfare's primarily muscle building line of supplements this week, the Project Muscle Series, with a closer look at Project Ripped. This is one of the few products in the collection that is not all about build muscle strength and size, focusing more on leaning and fat loss, similar to Project Cuts, in fact, it is incredibly similar to that supplement.
Anabolic Warfare's Project Ripped features eight different ingredients in total, six of those are also in Project Cuts at the same exact same dosages. You can see the full formula behind Ripped in the image below, which obviously has similar benefits to Cuts, promoting support for muscle pumps, density, weight loss, strength, power, recovery, and interestingly, joint health.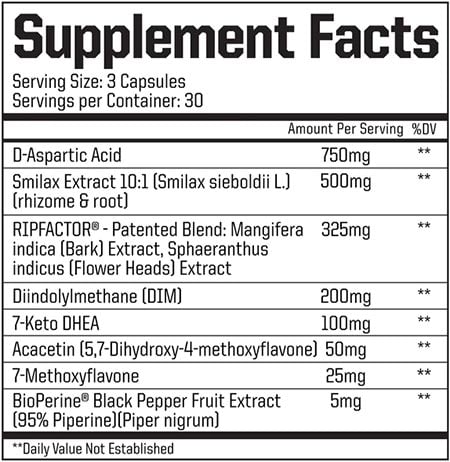 The two ingredients Project Ripped has that Project Cuts doesn't are half a gram of smilax extract and 750mg of d-aspartic. As mentioned, the other six components are also in Cuts, including 325mg of premium RipFactor, 100mg of 7-keto DHEA, and 200mg of DIM. Project Ripped is really the only product in Anabolic Warfare's Project Muscle Series that has any crossover and it's intriguing that it's not a drastic shift in direction and benefits.
Like the rest of the Project Muscle Series, Anabolic Warfare's Project Ripped is available through its online store, and it is just a few dollars cheaper than the similar Project Cuts. A full 30 serving bottle of Ripped will cost you $69.99 versus Cuts at $72.99, and you can stack it with the many muscle builders in the series such as Project Hulk, Project Jacked, and Project Density.